UC Northside/Southside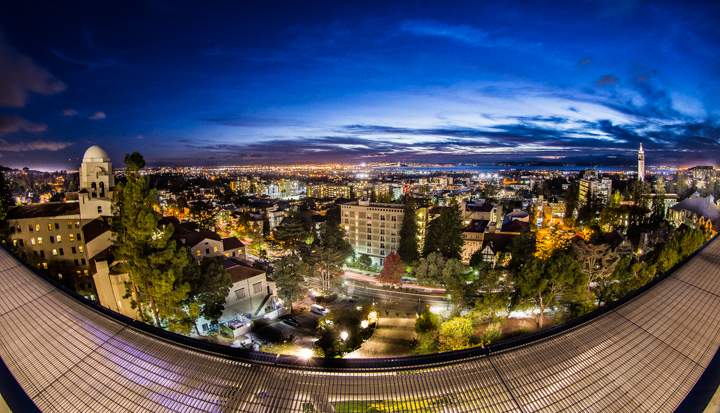 UC Southside
South Side of UC Berkeley – Bounded by Bancroft south to Derby
Most undergrads prefer to be on the south side of campus because that's where the action is. Haas Gym, Edwards Field, UC Memorial Stadium (Go Bears!), Pauley Ballroom, Zellerbach Hall, Telegraph Avenue shops, street vendors and restaurants, and fraternities and sororities are all there.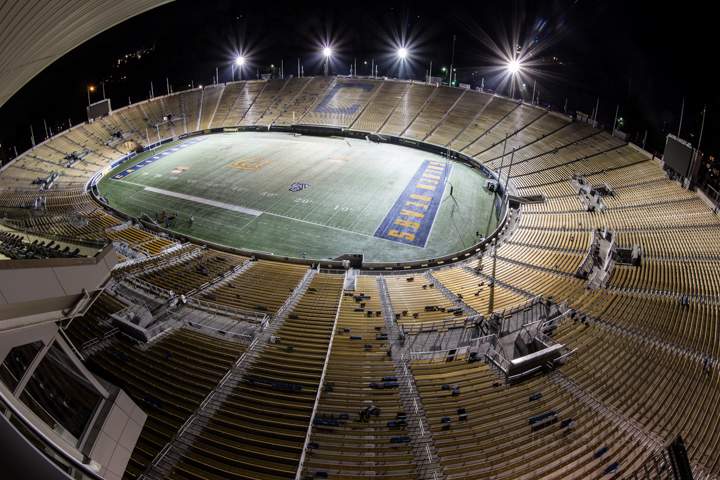 When I first moved to Berkeley I rented an apartment on Dwight Way, and frequently strolled up to Telegraph to browse for prints at the Reprint Mint, coffee at Caffe Mediterraneum (Cafe Med) and browse books at Cody's or Moe's. Though Cody's is long gone, Moe's still lives on; it is a great place for used and new books.
Pick up a good read at Moe's, treat yourself to an espresso at Cafe Med, then walk over to Haste to see the Berkeley in the '60s murals on Haste at Telegraph.
Some other stops to make — the sidewalk vendors with tie-died clothing, jewelry and bumper stickers; browsing for new or used music at Amoeba or Rasputin's, and cap it off (so to speak) with a new hat at Berkeley Hat Company.
Telegraph hosts Car-Free Sundays (music, food & street vendors) in the summer, and the Berkeley World Music Festival in June.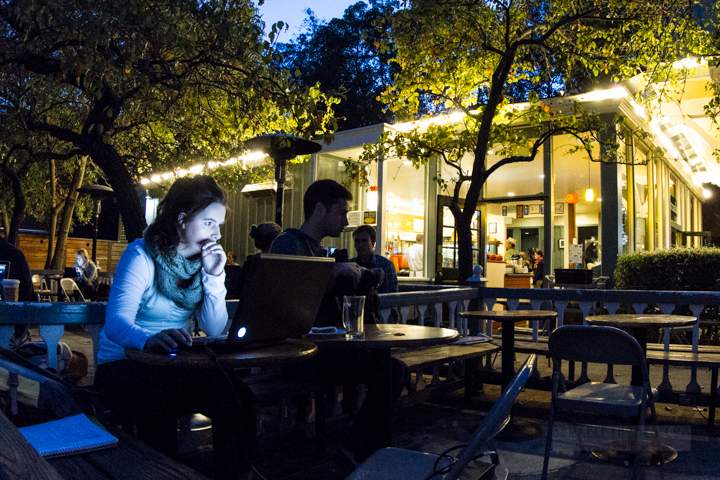 Some other favorites: Caffe Strada on College at Bancroft, and Top Dog on Durant … the perfect place for a Calabrese with a side order of Libertarianism.
LeConte District and Elmwood residential neighborhoods are to the south.
UC Northside
Northside, north of UC Berkeley, is quieter than Southside, so undergrads prefer to be on the other side of campus. The shopping at Euclid and Hearst has a grocery, several restaurants, and a small live theater at LaVal's Pizza. The courtyard once featured the Northside Theater where I saw Casablanca for the first time.
Berkeley's Graduate School of Journalism, several divinity schools (aka Holy Hill) are nearby; one of Berkeley's few homes built in the architectural style known as "moderne" is just down the hill.

Sorry we are experiencing system issues. Please try again.

We've sold many homes and condos to parents whose daughters and sons attend Cal.  We can help you too!  Call us at 510-526-6668 or or email serkes@berkeleyhomes.com
#Berkeley #Southside #Northside #Serkes