We used Ira & Carol to help us in a 5th (Ira note: now 7th!) real estate transaction. If using the same real estate agents 5 times doesn't speak volumes I don't know what does.
Ira & Carol are extremely experienced and knowledgeable in many areas – market trends, neighborhoods, real estate transactions, home inspection, and preparation and negotiations. I think my favorite thing about them is that they are good, honest professional people who have your best interest at heart.
Ben & Jen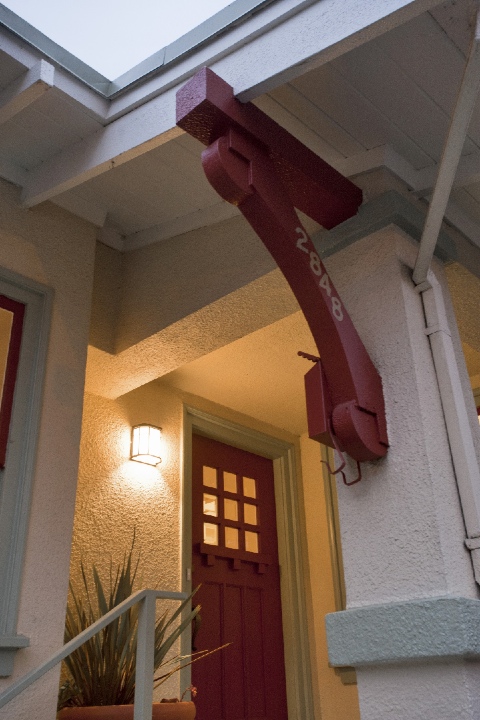 Once in escrow, they walked us through every step; including being there for each and
every stressful moment. I can't remember a time that Ira wasn't able to make me laugh, and make me see the brightest side of things.
Carol did an exceptional job handling the documents, in a timely manner so both sides felt comfortable that things were moving along. I can't recommend them highly enough! Their care and service throughout the process of selling our home were well beyond my greatest expectations!!
Kim & Zach Pine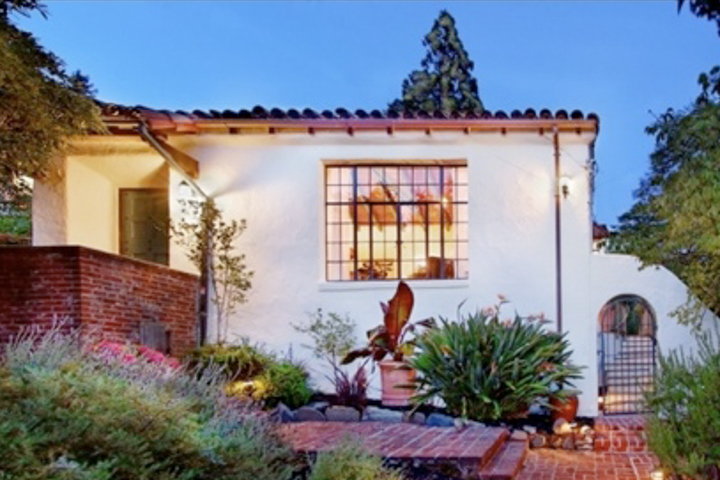 Through all of this your good humor, and range of knowledge of real estate in general and the Berkeley area in particular, makes me wonder why one would want to use anybody but you for buying or selling a house.
Thanks again: it's really a privilege to work with you.
Sincerely,
David Braun, MD
David Braun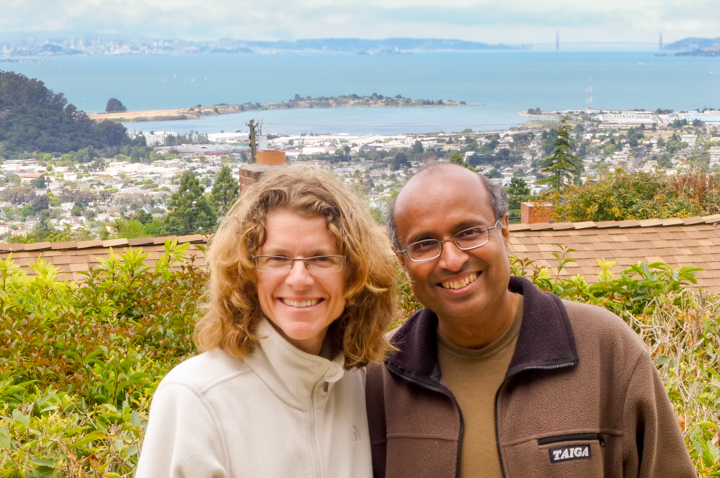 A yelp 5 star rating means it's as good as it gets. Ira and Carol are truly 5 star!
As recent first-time home buyers, we learned that a lot is required to be a top-notch real estate in California. Ira and Carol are dedicated to the people they work with; they are knowledgeable, thorough, and professional.
As Canadians, we didn't know much about how real estate sales are handled here and Ira and Carol walked us through every stage of the process with patience and care. Ira's love of technology allows for information to be easily shared and communication to be timely and creative.
You have a feeling when working with them that you are in good hands and that they are willing to go the extra mile (or three thousand in our case as part of our transaction occurred while we were overseas).
They have built up an extensive network of individuals and companies and made recommendations to us for movers, etc. that we were satisfied with. Importantly, they have your best interest at heart, and even though buying real estate can be stressful, Carol and Ira are capable of making the process positive and even fun. Would highly recommend them and will use them again in the future.
Kim Syer and Rajeev Agarwal

The reason that we have our home today is because of Ira & Carol Serkes' creativity and deep commitment to finding the right place for me & my family.
Ira & Carol went the extra mile by putting together a postcard detailing our budget and the kind of home we were looking for and sending it out to the areas we were interested in – with the hope that this postcard could knock something loose. And it did! Ira got a call from the neighbor of the house we bought who knew this house was coming onto the market.
Bottom line – we wouldn't have gotten our current house had it not been for Ira and Carol.
Other things we appreciated about Ira & Carol
Not Pushy
Some real estate agents are all about sugar-coating whatever they are showing you because they just want to make a sale and move on. This is not Ira & Carol, they really do care about finding the right place for their client.
Data-Driven & Computer Literate
Ira can slice and dice comps any way you want and package it in nice pdf files with pics and excel files with lots of data.
Dedicated Even After The Sale
I was refi'ing the house and one of the appraisals came in below what we paid. Ira provided me all the detail on comps that I needed to put together an appeal and the bank actually agreed with the appeal, over-ruling the appraiser. Ira & Carol turned this around really quickly despite the fact that there was no longer any economic interest in them helping me.
Loren Lewallen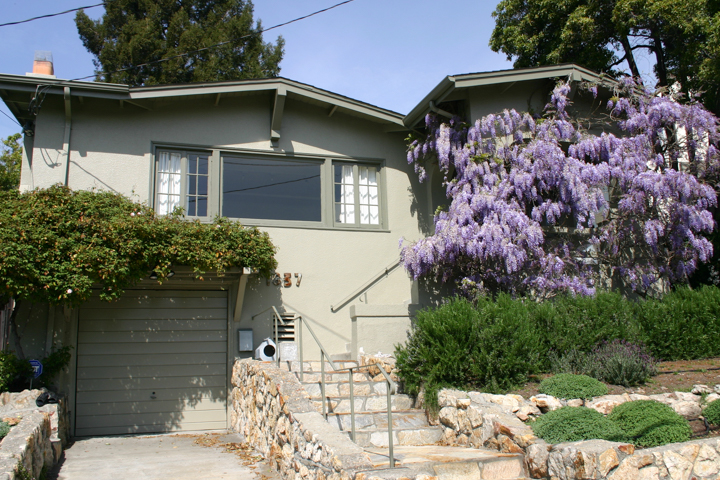 We want to thank you for your continued support and real estate help for our family over the past 10 years now! We find it telling that you were the selling agent for a home that we bought over 10 years ago. Obviously, we connected more with you than we did with our own agents. Your clear communication, honesty, and desire to truly help people were evident. That is why we have continued to refer to and use you over the past decade.
You have since helped several other of our family and friends that we have sent your way. And most recently, you represented us in the purchase of our new (and hopefully final) home and the sale of our much-beloved "old house." We couldn't be more pleased with both of those transactions.
You secured the purchase of our new home in a competitive market. There were multiple offers on this "dream home" that we wanted, and we thank you both for helping us to come in with the winning combination. You helped personalize us for the sellers of the home and that may have been the winning key.
It is this personalization that seems to be one of your gifts. It may very well be a real estate "technique," but we can tell that you are both sincerely good people, who enjoy getting to know others and value the importance of real relationships, rather than just winning bids.
Ira and Carol, you knew that our lives were chaotic during the sale of our home and you clearly went out of your way to make things easier for us. We are so appreciative for all of the things that you did to lessen the stress in our lives. Everything from setting up all of the inspections (and being there for them!), to letting us use the home stager of our choice, to literally hand delivering and set up moving boxes for us! Truly above and beyond.
In addition to you both simply being wonderful people, you obviously have a strong understanding of the market trends. You were able to present that information to us in a clear manner and in a way that allowed us to make informed decisions. We are still so thrilled and amazed with the amount over the asking price that you secured for us in the sale of our home. Kudos and Thank you!
We hope to stay in touch with you, see you in the neighborhood and will continue sending friends and family your way (just no more home buying for us!)
Jennifer and Colin Cooper

If you're a Luddite, Ira will pick you up and walk the property with you. If you're techy, there's no end to cyber innovations he'll share with you. Throughout it all, you'll enjoy a feast of wonderful and beautiful photographs of the Bay Area we all love so much.
So after 30+ months of being in the market, during which time we had been invited to no fewer than 3 of the annual garden parties they host, had been transported by volumes of photos and had come to know more than we'd imagined possible about where the slide zones stop and the faults pass, we came to closing. It is at this point that Carol, with her quiet, methodical, and error-free diligence marshals, organises, and processes the reams of paper that are the essence of closing. She was brilliant.
There are lots of realtors around but if integrity, expertise, and wise counsel are priorities, Ira and Carol are the ones. When you're done, you'll have either bought or sold a house, learned a few things, enjoyed the experience, and made some good friends.
Yusuf & Leila Giansiricusa

We were looking for a broker who is honest, trustworthy, experienced, knowledgeable, and an expert in local real estate market. We were so fortunate to find two of them – Carol and Ira.
We sold for a price that was way over our expectation and, believe it or not, in only 7 days! Carol and Ira have made real estate history!
Carol and Ira have demonstrated their strong abilities, responsibilities, integrity, and professionalism in the fields of real estate business. We highly recommend Carol and Ira for all your real estate needs.
Howard & Cindy Cheuk

A word-of-mouth recommendation steered us towards Ira and Carol Serkes when our search for a house in Berkeley began. We called Ira. He picked up at once and suggested we meet that same morning, which we later discovered is Ira's signature way of doing business, for he takes seriously the realtor standard: time is of the essence.
Our search for a house began simply with Open Houses and online scanning, but months went by. Month after month after month, our house quest dragged into another season, into another season, into another season. Ira's optimism was contagious. and it buoyed us up above waves of discouragement that washed over us from time to time. There were so few houses for sale in Berkeley, and even fewer Arts and Crafts houses on the market!
But one day it happened. We walked right into the house we'd been looking for."This is it!" I told Carol. Immediately Carol's specialized competence took center stage, and we began to feel the full weight of our good fortune: we had a team on our side. All those abilities, all that attention … times two!
Our house purchase suddenly became rather complex, and at one point there were three lawyers involved. Ira and Carol successfully managed to balance efficiency with patience. Although they were definitely our agents, they diplomatically linked all parties concerned with such consistent grace that it looked effortless. Not once did they drop the ball. Their communiques were succinct and clear and written with the express purpose of precluding any possible misunderstandings which might surface and multiply amidst the myriad emails, phone calls, and letters flying from law and accounting offices, the several sellers, the sellers' realtor, the house manager, the tenants, the buyers, and their agents.
Multiple offers for our dream house came in. Several of the principals lived thousands of miles away in different time zones. We watched Carol and Ira work with the kind of confidence that is born of years of experience coupled with the genuine joy they take in the work they do. I remember sitting back and simply trusting them.
Carol managed to iron out one wrinkle after another in what had burgeoned into a very complicated purchase. She and Ira knew when to pause in the midst of negotiations, and when to make a move (as Ira did when he decided to write a cover letter for our counter at the 11th hour of the counter-to-the-counter offer.)
The experience and competence Ira and Carol would bring to practice as individual real estate brokers would be significant by any measure, but the Serkeses do not work as separate agents. They are a synchronistic team; they complement one another, thereby directing twice as much attention and experience towards their clients.
Without reservation, we recommend Ira and Carol Serkes.
Tanny Keeler & Kent Hodgetts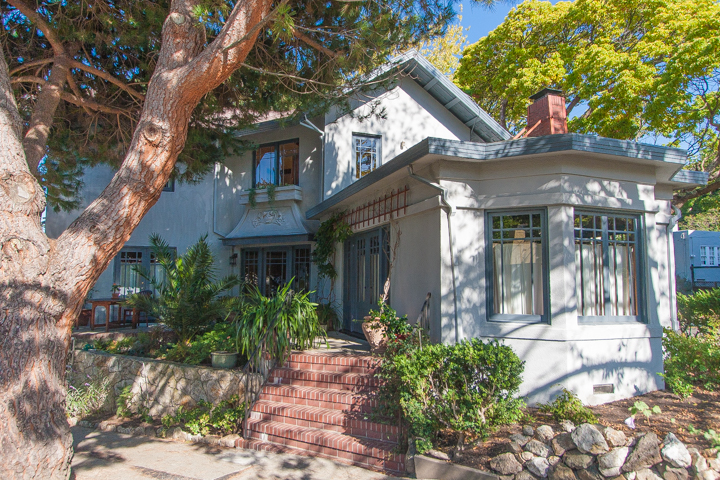 As my neighbors and as a pervasive presence in the real estate market in Berkeley and Thousand Oaks, I turned to you for guidance and assurance in my decision. Your depth of knowledge and innate sense of market position and conditions were invaluable to someone who has never been through the process of selling a place they love and needs trusted resources to explain and smooth the way. In you, Ira, I found a marketing wizard with a profound understanding of, and enlightened approach to, technology and how it can be best used in the presentation of the property. On the opposite side, I found your thorough understanding of the morass of paperwork, city ordinances, and all things official, Carol, to be truly comforting, and the time you spent reviewing and expanding on documents and their purpose enormously helpful.
But most of all, I valued working with you both because you are consummate professionals who go out of your way to make sure the sometimes-onerous business of selling is as calm and straightforward as possible. And you do it all with realism and unfailing good cheer. You obviously enjoy doing what you do, and your enthusiasm shows in every interaction with clients and colleagues alike.
As I write this, on this last night before relinquishing ownership, you are in the house putting up a fire alarm to fulfill a last-minute request from the buyer. I cannot thank you enough for making my life as easy as it could have been made during a period of high stress and doubt. I made the right decision to sell and hired the right people to help me.
Grazie Mille!
Janice Spampinato

Ira and Carol have developed an innovative approach to home buying/selling that is extremely effective for clients who want to actively participate in the process. The Serkes clearly want to explore how the Internet and other technological tools can expand and expedite the client's access to information about available houses and the market in general. The focus on technology does not in any way lead to clinical, impersonal interactions with these realtors, however: Ira and Carol both maintain warm and genuine relationships with their clients that often lead to lasting friendships.
With a background in chemical engineering, Ira has a solid understanding of the quantitative elements related to residential real estate. Carol's paralegal experience is an invaluable resource that enables her to guide clients through the many legal and procedural intricacies involved in buying a house in California, particularly, in Berkeley. They are both astutely capable of providing advice during offer negotiations and are fully committed to the welfare of their clients, both buyers, and sellers. Their excellent relationship with other realtors assists in the offer negotiations. Additionally, they are interesting and enjoyable real human beings who deeply enjoy their work and their interactions with clients.
Before meeting Ira and Carol, we had a stressful and highly emotional experience with another realtor. We felt that the last realtor had pressured us to increase the offer price in order to boost her own commission. Since the buyer's agent's commission is correlative to the selling price, we were concerned that buyer representatives, even if well-intentioned, are ultimately influenced by conflicting and even duplicitous motives.
While combing the Internet for information on this topic, I came upon their BerkeleyHomes.com website. The Serkes seemed primarily interested in providing straight talk about home buying rather than nabbing other realtor's clients. I emailed Ira regarding our impression of the inherent conflict of interest for the buyer's agent. He immediately emailed back a clear and informative response stating that focusing on increasing the commission may make the agent more money in the short term but would ultimately result in fewer return clients and fewer referrals. During the next week, Ira responded to several other questions without any attempt to lure us in as clients. When the relationship with our first agent completely disintegrated, I made an appointment with the Serkes.
During our first meeting with the Serkes, my husband and I were still raw from the experience with the other realtor and probably appeared as resentful and insecure as people coming out of a bad romantic break-up. Ira and Carol patiently listened but tried to coax us away from our rants against the last realtor and get us talking about what we wanted in a realtor-client relationship. In essence, we did not want to be simply led by the hand through an assortment of houses selected by the realtor or pressured by emotional tactics during the offer negotiations. In contrast, we wanted to be partners with the realtor and have complete confidence that the realtor was working in our best interest. We wanted a realtor to provide objective information about particular homes and the market, and one whose expertise, experience, and professional savvy would assist us through the home-buying process. When we began working with Ira & Carol, we found all those qualities and more.
Ira and Carol have been wonderful partners during our house-buying adventure. They continue to provide information and assistance. We hope they will continue to be friends through the years. And incidentally, Ira was right, we will be return customers the next time we require an agent, and we do recommend them to anyone looking for residential realtors in the Berkeley area.
(Ira … and Jim & Alison did!)
Alison and Jim Litts

We came in very very well; well above our expectations; your service was excellent, the attention was excellent; you folks know what you're doing! Thank you! You did it for us!!
Mike & Betsy Rosenheimer

They spent time with us; they're very patient.
You get the sense when you work with them that it's not about a job as much as it is about finding a match, finding a home for us.
I felt like we were well taken care of and that's a very comfortable feeling to have.
Kim Syer and Rajeev Agarwal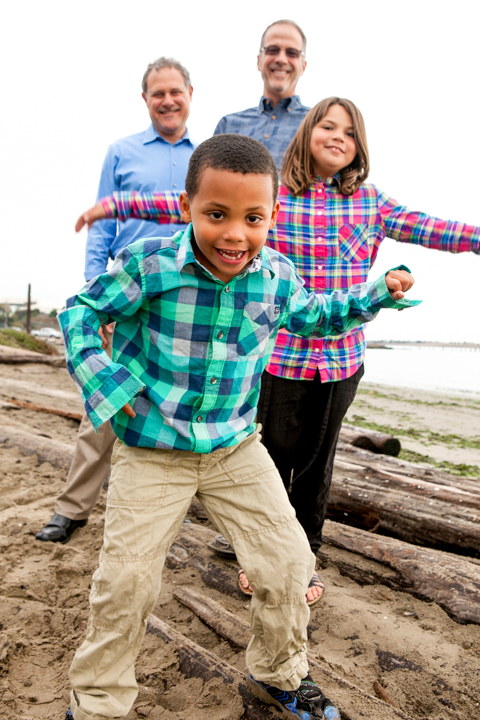 We loved working with Ira and Carol and you will too!
We can't say enough great things about working with Ira and Carol.
Let's face it, buying and selling houses is stressful. There are a million details to deal with and a million things to sign. But these two make the process so much more pleasant!
Over the last 5 years, we've bought a home, sold that home, and bought another home with Ira and Carol.
Here's why:
They're honest and completely trustworthy.
They're on top of the details. All of them.
They've got good instincts for what makes sense and what can get done.
They know great resources for anything you might come up against.
They keep in touch and get right back to you.
They were able to work with each of our styles.
They're patient and not pushy.
They're up-to-date with technology. DocuSign was a lifesaver!
They're great people, and fun to work with.
If that's not enough, their pie and/or pizza extravaganzas should seal the deal. We'd work with them in a heartbeat (but we love the place they helped us buy, so don't plan on going anywhere!)
Good luck with your real estate journey!
David Kerr & Jay Stowsky

Ira is the genuine deal. A well-informed and capable Realtor who loves Berkeley and helping people explore and find their home.
His use of technology is a wonderful treat and certainly helped me gain confidence in his knowledge of the market. He operates with the greatest integrity and is very clear on his approach, how he can help, and through conversation, allowed us to uncover our needs and desires.
Doug Mc Cleod

Ira worked with us as our buyer's agent. He is intelligent, creative, and enjoyable to talk with– while educating us about the Berkeley market as well as about the homes themselves. He was frank about his opinions of the properties we saw, as well the timing of the market. Generous with his time, he was as active and responsive as we wanted him to be.
As he once told us, he lives by the principle of wanting to know that when he goes to sleep at night, he has no regrets for what he's done.
You can rely on his integrity– and that's no small thing in sales!
Ellen Balis

This is to formally thank you for all your work in helping us find our new house.
From the moment–such a long time ago now–we read your Latin motto, we knew you were going to be a class act.
And so it proved.
What we most appreciated was not only the excellent technological service through the website and email updates, but also your willingness to stick with us over many months as we viewed house after house.
At no time did you exert even the slightest pressure to buy something that was below our criteria and, indeed, on more than one occasion, when we were getting frustrated with the search, you ever-so-gently steered us away from a property that we might otherwise have gone after to our ultimate regret.
In the end, patience on all sides paid off and we found The Dream House with its view of the Golden Gate Bridge and the walk to the Gourmet Ghetto.
Many, many thanks.
Jim Corr and Mary Frances Michaels

They're wonderful people to work with in every way. They really know how to deal with homes and they know their business.
They know how to price, how to sell and they'll be your friend.
Eldon & Joy Ernst

After talking with you and learning about your experience, I felt so comfortable, that I decided to put the house on the market with your assistance without ever going back to California or meeting you personally. My decision was confirmed throughout the selling process. Here's why:
Honest and straightforward. This was my first impression. It was a lasting one.
Technologically savvy. I was extremely impressed with your use of technology to improve the sales process from listing my house on your website with plenty of beautiful pictures and details showcasing the house, an interactive map showing its location, to scanning inspection reports so they could be provided in electronic format to interested buyers. This definitely set you apart.
Knowledgeable. It was evident in conversations, and by your guidance throughout the process, that you know real estate and the local market. You provided beneficial information and suggestions on a multitude of issues affecting me as an out-of-state seller from the tenants then living in my house to primary residence status. Your guidance/representation was invaluable in negotiations during the closing and inspection periods in making me feel I was making informed decisions and giving me confidence in the positions I took.
Lisa Newton, Contract Negotiator

Carol and Ira you were both wonderful to work with – always stating clearly and calmly what you needed us to do next and providing us with ample information and our options succinctly outlines so we could make our decisions easily and quickly. Your general attitude and seasoned negotiating skills reduced our stress factor by 90%. And last but certainly not least you sold the house in an amazingly short period of time and for better than the asking price. We are most grateful!
John & Rebecca

The following letter is in enthusiastic support for utilizing your expert real estate services.
As you know, we interviewed three other potential real estate agents who, though competent, did not demonstrate the level of expertise that you did, nor did we feel the personal connection that we felt almost immediately with you.
Some of the most relevant factors for choosing you as realtors were:
• EFFICIENCY — we have busy lives and we wanted a realtor that understood our needs and our dream house.
• CONVENIENCE — Ira's computer delivery mechanisms really allowed us to peruse listings in a timely manner and on our time schedule, with pictures and ratings!
• PERSONAL STYLE — both Carol and Ira are seasoned professionals who answered every real estate question with clarity and accuracy, using everyday language.
• TRUSTWORTHY — admittedly, we had some skepticism about real estate agents. But the Serkes' approach and open communication style quickly allowed us to relax, and we felt that our best interests were being served. Some of the specifics of our dream house search are also telling:
• NO PRESSURE — we never felt any pressure to 'hurry up" and find something (even after seven months of looking!)
• QUICK ACTING – once we finally did find our new home, you were able to act quickly and professionally in preparing our bid, and helped guide us to a winning buying price in an extremely competitive market. On the flip side, we believe that your help allowed us get a great selling price on our previous home at a time when the market was uncertain.
• MONEY SAVINGS – at offer time, Carol used her experience and intelligence and literally saved us thousands of dollars.
In essence, we are thrilled that we decided to work with you to both help us buy a new home and sell our existing home! It was a great fit and an efficient process.
The Ahlvins

Thank you for being such an amazing advisor and for keeping my best interests at heart. You will get a lot of word of mouth mileage (and Yelp mileage) out of this because I have a big mouth."