Piedmont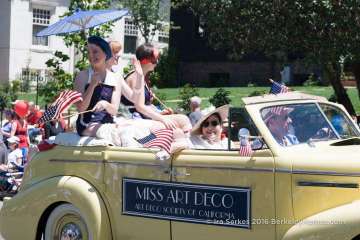 Piedmont has a small town city feel with a superb school district, grand homes, and the best 4th of July Parade in the East Bay … completely surrounded by Oakland.
If the name is familiar, you might have seen the winners of Piedmont High is Leonard J. Waxdeck Bird Calling Contest on the David Letterman show.

Sorry we are experiencing system issues. Please try again.

Whenever buyers tell me that great schools are important, I tell them about Albany and Piedmont. They both have about the same land area and though each has a small-town feel … they're very different small towns. Using median figures, Piedmont's homes are much larger than Albany is (2,500 vs 1,400 sq ft) on larger lots (6,600 vs 3,800) and sell for more than twice the price.
Piedmont is built in the Oakland hills foothills (the Google definition of piedmont is a gentle slope leading from the base of mountains to a region of flat land) and is filled with large homes on tree lined streets. Trees are such an important part of Piedmont, the city celebrates Arbor Day each year. Check out Piedmont Park, the Community Hall, Center for the Arts, Rec and Swim Center, and Mulberry's Market.
Piedmont is bounded by Oakland's Crocker Highlands, Trestle Glen, Montclair, Piedmont Avenue and Glenview neighborhoods. It has its own police and fire departments, and shares Oakland's library. Don't miss Grand/Lakeshore, Rockridge, Montclair District, Glenview's Park Blvd. and Piedmont Avenue shops and restaurants.
Great schools, community involvement, large homes and large lots make Piedmont a wonderful place to live. Pick up a copy of the weekly Piedmont Post or Piedmonter/Montclarion to find out more about what's going on.
#Piedmont #Serkes