Bicycle Boulevards
Berkeley has an extensive Bicycle Boulevard Network. They're on quiet streets (Russell) which parallel busy ones (Ashby) and are an easy way to travel around town.
Clipper Card
The Clipper Card is good for transit agencies all over the Bay Area. I've used it on BART to San Francisco, Muni to the Caltrain Station, and Caltrain to Palo Alto. If you're 65 and better, pick up the senior card. Be sure to tap the card when you get on, and off when you leave Caltrain
BART – Bay Area Rapid Transit
BART is the easiest way to get to downtown San Francisco or Oakland, or the San Francisco and Oakland Airports.
One option is to join 1-2 others at North Berkeley BART for a casual carpool to the city Once a car has 3 people, it can drive in the I-80 carpool lane which reduces the commute by 20-30 minutes, and saves money too. Most cars drop you off at Fremont and Howard, and some carpools go to San Francisco City Hall.
AC Transit Bus
AC = Alameda Contra Costa Transit for buses that operate between the Bay and the Hills
Trans Bay buses to San Francisco have letters (F, G, H …), a vestige of the Key Route Transit System. Numbered buses (25, 51, 72) all stay in the East Bay.
Amtrak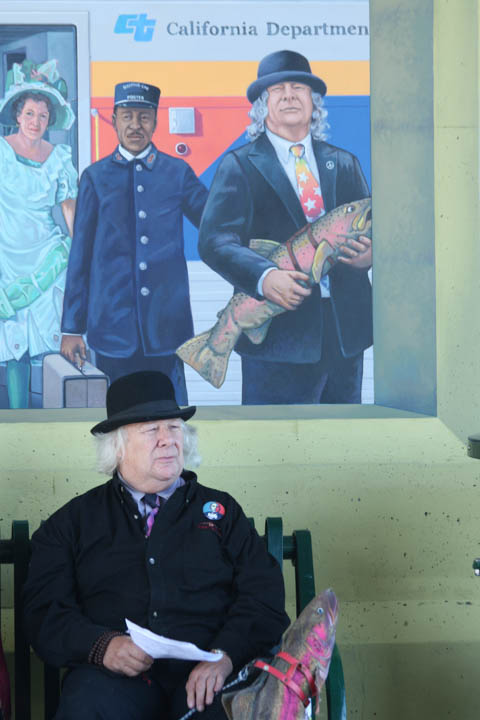 Berkeley's Amtrak Station is basically a whistle-stop under the University Avenue overpass, you can pick up the Amtrak Capitol to Davis, Sacramento (a superb railroad museum awaits you), or San Jose. Go to the Emeryville Station for the Coast Starlight to Seattle, Los Angeles, or California Zephyr to Reno and Chicago.
Bikes, Buses & BART … we have it all!
#Serkes #BART #ACTransit #Bus #Amtrak