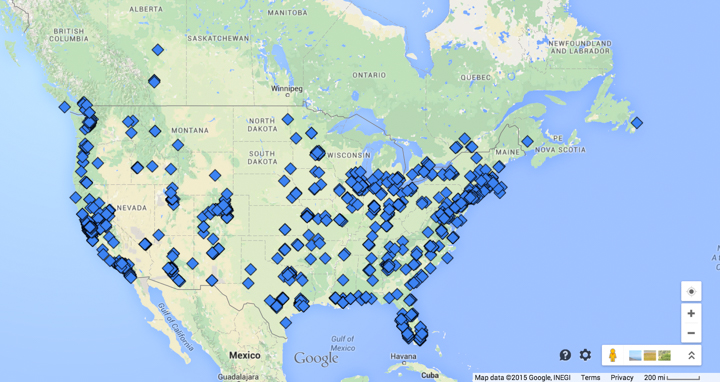 Moving from (or to) another community? We have a vast network … great realtors we personally know … all over the country! We'll be happy to connect you with someone who will take wonderful care of you.

We'll make your relocation as smooth as possible!
I am writing to express my gratitude at the handling of the relocation sale of our home. I am five months pregnant, moving to another state, and dealing with a forest of paperwork relating to my husband's relocation for work.
It is hard to believe, but I was required to interview various agents and some would not even speak to me because they knew doing a relocation would be extra work – more paperwork, more signatures, more reviews, more delays – everything you can think of needed to be reviewed by three parties aside from buyer and seller. To my surprise and delight, Carol and Ira insisted that this extra work was not only 'no problem', that they had done it many times before and were prepared for the intensity of a very short time frame.
Within a course of fewer than three weeks, we had my home listed, inspected, staged, shown, and sold for above asking – all with a smile on their faces. This was extremely important to me as my spouse had already moved and I was doing this alone while pregnant and struggling with the additional requirements a relocation entails.
Overall, the experience was not just painless, it was pleasant and we would wholeheartedly recommend Carol and Ira to anyone seeking assistance in buying or selling.
Michael & Andrea Mohan

When we relocated to the Bay Area, we contacted Ira and Carol Serkes to help us find a home. Ira and Carol spent a great deal of time with us to determine what was important to us – the type of house, the neighborhood, and other amenities. Together, we found the perfect home. Ira and Carol worked with us to structure the offer, offering recommendations and valuable insights on the Berkeley real estate market. They were there during the inspections and provided excellent recommendations for inspectors as well as contractors so that we could obtain quotes for items noted during the inspection.
More importantly, Ira and Carol don't disappear after the close. We've kept in touch and don't hesitate to call them with questions. They also threw a super housewarming brunch for all of our neighbors.
We wouldn't hesitate to recommend Ira and Carol to those who are seeking a personal, handcrafted approach to buying or selling a home in the area.
Theodore Kallman, Ph.D. & Deborah Kallman, M.B.A, CPA

CHECKLIST Moving Checklists
Cell Service
We've found that Verizon has particularly good service in Berkeley and the Berkeley Hills.
Cable & Internet
LMI.net, a local, green, Internet Company
Utilities & Recycling
Recycling
East Bay Depot For Creative Reuse
Water & Sewage
EBMUD – East Bay Muni Water District
Waste Management
City of Berkeley Solid Waste Management
Alameda County Waste Management
#Berkeley #Serkes

Ted & Debbie moved to Berkeley; two years later relocated to Northampton, MA, and they wrote the 2nd letter
In particular, Ira impressed me with his knowledge of the Berkeley real estate market in terms of both availability and pricing. Carol then proceeded to quickly find us a home in a location that met all of our needs and desires. Ira wisely advised us regarding the purchase negotiations for a property that had significant interest.
Two years later, we rehired Ira and Carol to sell our home. In a much more difficult market, Ira gave us honest advice that, while not necessarily what we wanted to hear, was realistic given the times and certainly facilitated the sale. Carol's advice regarding preparing the home for sale was especially valuable. Furthermore, because we had to relocate, Ira and Carol took care of many things that a seller still living in the home would normally have done.
One thing that attracted me to Ira and Carol was that, from the beginning, I always felt that they were putting our interests above their own. They were as interested in making us happy as they were in making a sale. This has not always been our experience in other real estate transactions.
Ultimately, Ira and Carol went far beyond our expectations. We were relocating to Massachusetts, an area with which we were unfamiliar. Ira did not know any agents there, but he researched the real estate agents and introduced us to an agent whose service to us in Massachusetts was equal to Ira's and Carol's in California.
Theodore Kallman, Ph. D. & Deborah Kallman, M.B.A, CPA

This is a letter certifying the stellar job done by Ira and Carol Serkes in locating my new home in Berkeley.
Notwithstanding the logistical challenges of working with one from Singapore, Ira and Carol did extensive research, were extremely courteous and professional, and showed homes that always fit the criteria articulated to them.
They utilized the latest web-enabled communications and visual tools allowing for efficient pre-selection. I would most unequivocally recommend Ira and Carol to anyone buying a home in the Bay Area. They truly are a delightful team to work with.

I want to thank you for the wonderful job you did in helping us buy the right home in Berkeley.
House hunting is difficult in the best of circumstances, but it can be overwhelming when trying to do it from another state as we did coming from Colorado.
We appreciated your availability when we would fly in on short notice and your patience with the numerous difficulties we encountered in our various offers. We particularly appreciated the extra distance you went to make the transition as smooth as possible for our cats and dog.
If we decided to move again in the Berkeley area, we will definitively call on you.
Louise Pellerin, Staff Scientist

This was my second attempt at trying to sell – it had languished on the market for six months the year before. It clearly was not going to be an easy sell, and trying to sell it from 2,000 miles away only made the process more difficult. Within three weeks of the listing, you had an offer!
You accomplished what I had begun to think was impossible. Your hands-on approach made the last-minute glitches and surprises (such as unexpected repairs) nearly transparent. You even came up with a creative way to close the sale in the event that the repair work was not done.
My only regret is that I didn't use you the first time I put my property on the market. I probably would have saved considerable time, aggravation, and money.
I will gladly serve as a reference for future clients, and only wish that I were still in Berkeley so that I could use you for my next purchase.
Glenn Andersen

Even before we moved cross country, we were tapping into your area of expertise through the website. When we called long-distance, you graciously answered our questions and offered us resources.
The actual buying process took some time and education, which you offered with patience.
We especially appreciated your willingness to go along with some of our more unorthodox approaches. But best of all, you and Carol made what could have been a stressful and difficult process, an enjoyable and ultimately rewarding event, landing us in the exact home and neighborhood we wanted.
Thank you for your excellence.

When we were relocating to the Bay Area, we came from a position of relative ignorance.
Ira Serkes' https://www.berkeleyhomes.com easily stood out from the pack of realtor websites. It gave us a depth of insight into the Berkeley area that got us started on our neighborhood selection even before we had physically arrived here.
Chris & Carrie Schulze

As we approach our first anniversary in our new home, we wanted to take a moment to thank you for your assistance in helping us find and purchase our house. As newcomers to the Bay Area, we really appreciated your use of daily e-mail updates on what was coming on the market in the Berkeley/Oakland area that fit our criteria. These updates allowed us to quickly come up to speed on the kind of competitive market we were dealing with. We were also able to review these updates from the East Coast and decide when to fly west to check out some of the listings and even make bids.
And we really appreciated that you recognized and respected our single-minded objective in purchasing a home in the Rockridge / Elmwood neighborhood. Carol was 100% right about the location of our house: it could not be improved. With our proximity to BART and College Avenue, everything we want is truly within walking distance.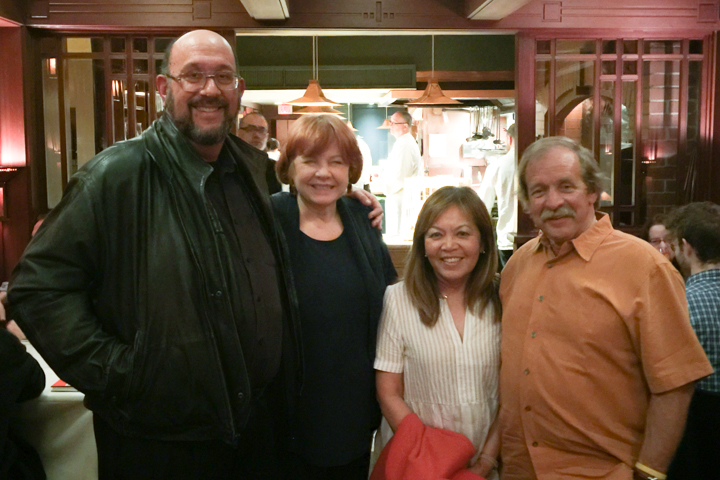 Ira recently sold a house that sadly, required refurbishing before the sale. This took place while my wife and I were on a one-month bike ride in Europe! The refurbishing and the sale went forward without a hitch, with an offer substantially above the listing price.
From listing to offer acceptance was less than two weeks.
Ira's analytical skills are evident, and his wife Carol complements him. As a team, they are awesome and made the sale process as stress-free as possible. I would recommend them to anybody.
Bob Bachtel & Pat Wei