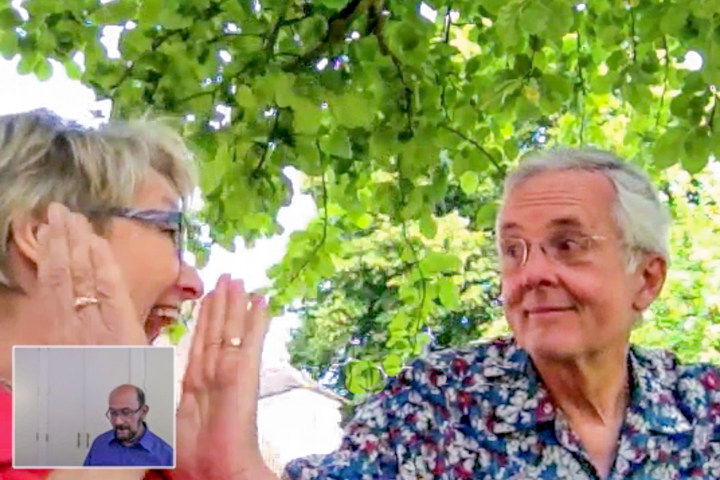 From the beginning, they knew exactly what to do, who to contact, and when. All the details of the sale were carefully planned and executed quickly, without hassle. We had such confidence in their ability to represent us that we left them in charge of the whole process while we went to Normandy, France to attend a family wedding.
While we were in France, Carol and Ira held our home open, receiving multiple offers on our behalf. Then, via Skype, while enjoying tea under an ancient apple tree in the Normandy countryside, Walt and I signed the contract accepting a purchase offer for 28 percent over asking. Hooray Carol and Ira!
Both Walt and I have no hesitation in wholeheartedly recommending Carol and Ira to anyone who is looking for help buying or selling a home. Their knowledge, integrity, and commitment make them tremendous partners in the process. You can even leave and go to France!
Walt & Robin Tickner

I had put my home on the market in February with another realty company that had been referred to me. The house was staged and sparkled and ready to go in April. It looked great, everyone said, "This house will be sold in a week." But nothing happened.
I attended open houses at my home and other homes. My realtors were not at my open houses. The people that were there showing the home were lifeless.
During my contract period, I did not receive one signed offer from my realtors. I was shocked. I let my contract run out and contemplated what to do. Keep it. Rent it. I was bewildered. I talked to a friend that was a realtor in Sonoma County. She said to call Ira and Carol Serkes now!
I loved this home with its mission-style furniture and its arts and crafts design. Ira and Carol loved it too but could they sell it? It sold in three weeks. What a difference a professional makes.
Ira and Carol were wonderful to work with. They answered the phone when I called or called me back the same day. They called me with updates on what was happening. They actually were present at the open houses that they had. Unbelievable!
The sale was fast, easy, and over the asking price. It doesn't get any better.
Joan Trombley

I wanted to take a moment to tell you what a pleasure it was to work with you to sell our house/ As you know, we had our house on the market a year ago with another agent, but despite numerous open houses and individual showings, we never got a single offer. You amazed us with four offers in the first week.
Last year, we interviewed several agents and selected one who was a "top producer" in the largest local realty company. Believe it or not, we didn't call you at that time because we didn't think the people who literally wrote the book on California real estate would be interested in selling our modest house! It wasn't until months later, after our listing expired, that we got your letter and realized our mistake. From our first meeting, you demonstrated more enthusiasm for the house, superior knowledge of the neighborhood, and excellent sales techniques.
As manager of a team of marketing analysts at a bank, I recognize professional expertise when I see it. You impressed me by emphasizing the benefits of living in our house, rather than the features of the house, and by listening carefully to what we thought was important. The brochures you developed were well written and effective. You offered lots of helpful advice, from pricing to staging the house to writing counter-offers. You saved us money by advising against unnecessary redecorating and repairs, and your negotiating skills (or was it just charm?) got us a partial refund of our rent when we were able to move out before the end of the rent-back period!
What surprised and delighted us the most was your accessibility. Selling our first house could have been much more stressful, but every time we called with a question or concern you got back to us before we got anxious. I was really impressed the time I left a message for Ira and within 5 minutes he called back from a phone booth (Ira: that was a while back!) in Long Island! And through it all, you were always patient.
We extol your virtues to anyone who will listen and would be happy to serve as a reference for future clients.
Elizabeth Zusalim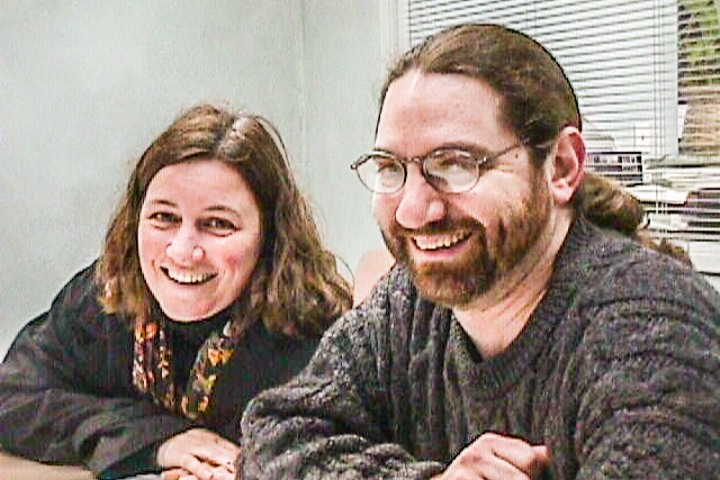 It's been many years since Ira and Carol sold our first home for us in Berkeley. They are amazing agents and great people. We've sold and bought many homes since that first time and no one compares!
How can we adequately express how pleasant it was to work with you both? You were, from the first time we met, completely reliable, intensely involved, and exceedingly competent in each step involved in the sale of our Berkeley home!
You helped us to understand the present market situation, were creative in helping us to take advantage of that specific market and guided us ably into a contract that completely blew our socks off!
We appreciated your dealings with our relocation agency, which helped to eliminate the stress involved with a big move. And most of all, we appreciated your ease and sense of humor, and your sound advice throughout the sales process.
We will highly recommend you to our friends and family. We hope that we will have a chance to ask you to represent us in the future, should we return to this area. Thank you!
Andrea and Michael Scharff

Carol is a "workhorse" with excellent organization, good judgment, and superb communication skills in her domain of real estate expertise. Ira, so bright and energetic, displays a remarkable mastery in using the latest in advanced technologies of photography, graphics, and the use of the internet that makes him formidable in advertising a home around the globe.
Both function in perfect complement to the other for expediting a home with broad exposure to the market and an efficient sale process. My brother and I were delightfully satisfied and grateful for all they did in their smooth communication process. I enthusiastically recommend anyone to consider Ira and Carol as their real estate guides in selling and buying a home.
Rich Wanner