Carol and I eloped to St. Thomas, were married on the veranda of the Hotel 1829 by the Rabbi of the 2nd oldest synagogue in the western hemisphere. The restaurant manager and cocktail waitress were our witnesses. We called my mom on a pay phone right afterwards, and she was thrilled she didn't have to go shopping for a dress.
We've been married over 30 years … or as my friend John Pinto would say "over 30 years of marital bliss"
I grew up in the Pelham Parkway neighborhood in The Bronx.
My family was very wealthy — we just didn't have much money. A P.S. 105 Elementary School teacher once wanted to send me home with a food basket; my mother told her to give it to a family who really needed it. My brother Bruce and I never went hungry.
My father Max (then known as Mendel Serkis) arrived in Ellis Island aboard the Uranium on 24 Jan 1914, leaving life under Russia's Czar behind him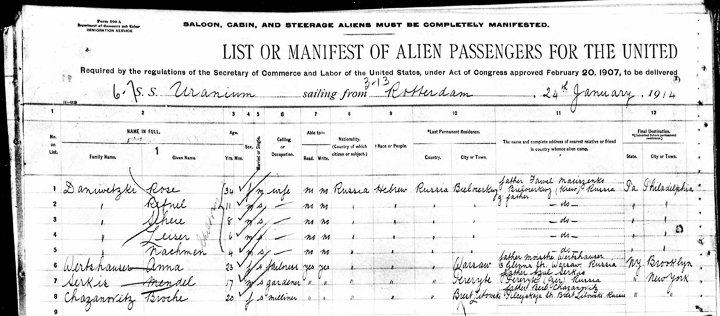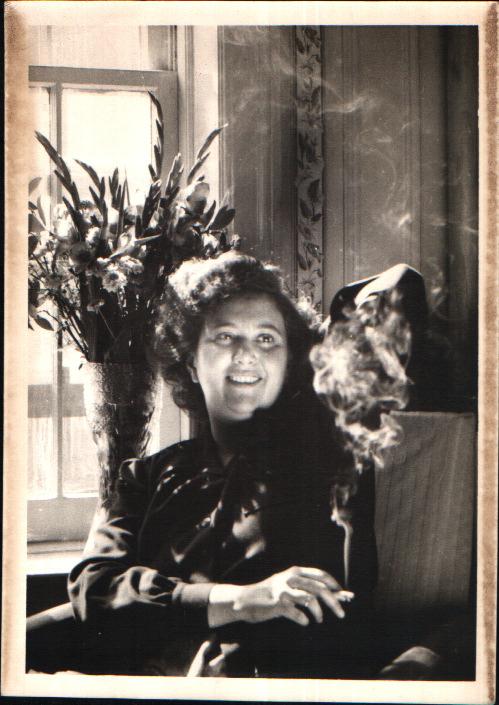 My mother Adele took care of her mother and brother Maxwell. She was a "Millie The Machinist" who worked the graveyard shift making airplanes during the war.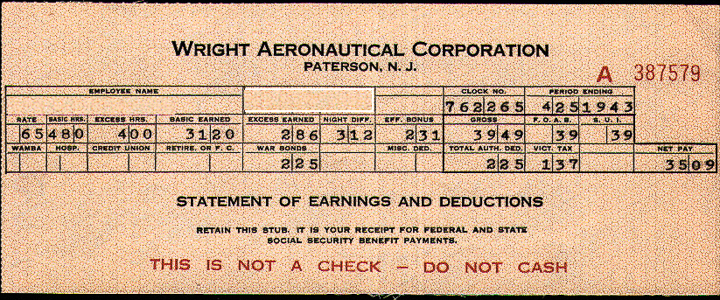 Jump to 10:15 to see my mother remember the photo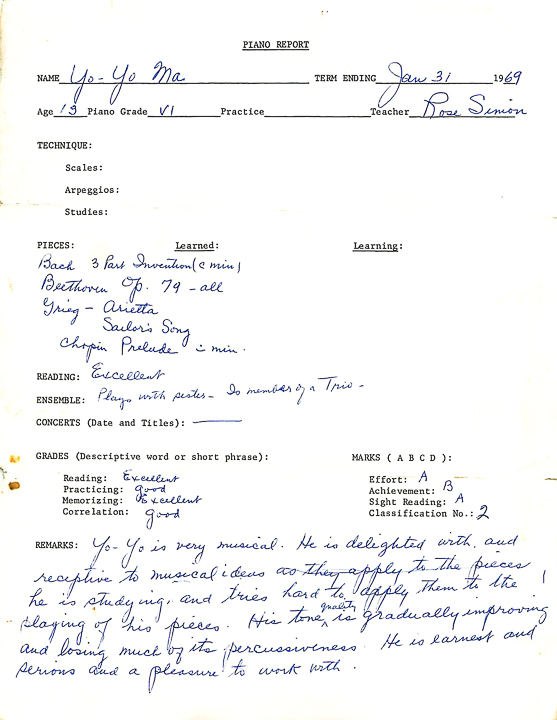 My Aunt Rose taught piano … she had a pretty good 13 year old student back then.
Another relative, Ilya Bolotowsky, was mentored by Piet Mondrian. He was born in Petrograd, Russia "to staunchly anti-Communist parents who later fled the country for political reasons." His Williamsburg Housing Project Murals are in the Brooklyn Museum.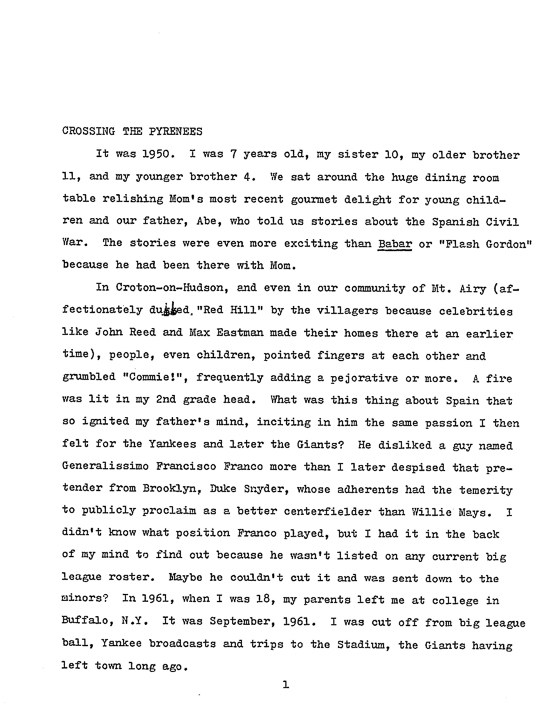 And having gone into business, rather than fighting fascists in Spain, I sometimes I felt like the black sheep of the family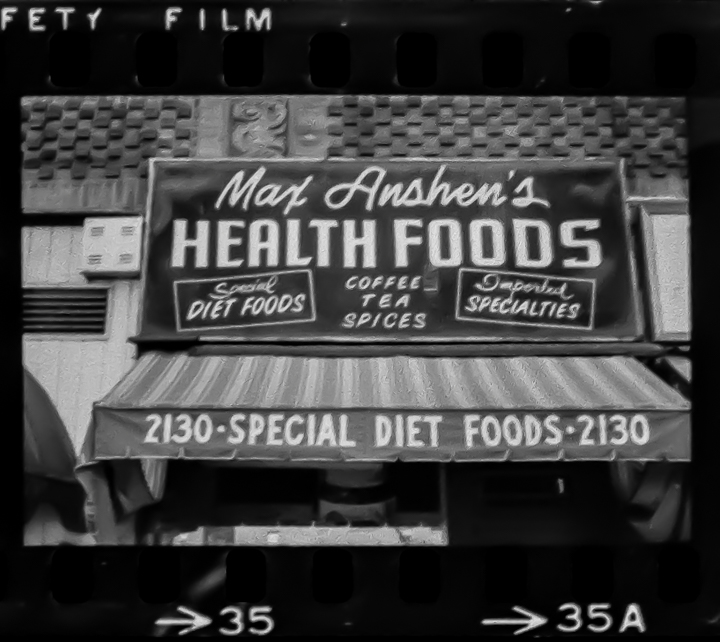 For pocket money I was a delivery boy for Max Anshen's Health Food store on White Plains Road, and Abe Rosenberg's Kosher Butcher on Lydig Avenue.
NYC had great schools which fast-tracked good students. I was able to skip 8th grade and follow in the footsteps of Steve Pincus and applied (and was accepted) to The Bronx High School Of Science.
I could go to any college I wanted to, as long as I could live at home, the schools were tuition free and were either City College or Cooper Union. Steve went to Cooper Union and studied Chemical Engineering. I applied, got into Cooper too, and also became a Chemical Engineer.
And now it's time to simply say thank you to Lillian Pincus, my mother's best friend and her two wonderful sons Arthur & Steven.
Though accepted to Grad School at Stanford, Penn State, UMass Amherst and the University of Rochester. I had a stint in the Army Reserves put things off for year. This gave me the opportunity to work with Dr. Thomas McAvoy at UMass Amherst.
PHOTO: McAvoy Hybrid Computer
My M.S.Ch.E in Hybrid (Analog <-> Digital computing). One day in the computer lab, another grad student said "You should send your resume to Chevron; they're looking for people like you"
IMAGE: PATENT
And in 1974 I moved to Berkeley to work as a research engineer for Chevron, receiving two two patents for my research.
PS
I speak Bronxese, New Yorkish, Spanish, Macintosh, PDP-8 Machine Language, and Fortran. I also studied Hebrew and Arabic, but found that I'm a better Realtor than linguist. Though Carol was born in England, has no accent and speaks American English quite well.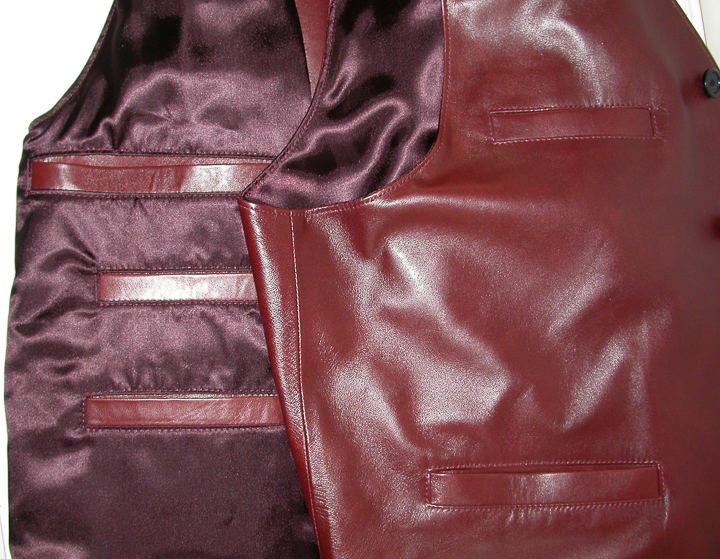 And about my vest
First… why a vest? I'd like to tell you that it all started growing up in The Bronx, when my father, Max Serkes, would give me… in his strong Russian accent… the same advice he took when he was a teenager "go vest, young man!"
But that never really happened.
We tried using sweaters or sports jackets… but I carry so much gear that the pockets sagged!
Invested in my trademark vest
I thought that a vest might work, so bought a nice fabric one from Royal Robbins on Gilman Street. Everything fit just fine… but the cloth vest didn't hold its shape. We were attending a real estate convention in Las Vegas… and Carol found the perfect leather vest at Wilson's Leather. It just worked great, though the biker image wasn't quite m
Fast forward about 10 years. My friends John & Ellen Pinto invited me and my sculptor niece Melanie to dinner at One Market in San Francisco, where I met their friends, Peter & Susanne Rundberg. I asked Peter where he got his beautiful leather vest, and he said he made it at his shop, Fog City Leather. And he's made many for me until he retired a few years ago.