September
Labor Day.. and the Incredible Solano Stroll!
The Solano Stroll is usually the first Sunday after Labor Day. It's an incredible event…. attracting over 200,000 people or more every year.Wonderful Ambience, great food, pleasant music in the background. Music, neighborhood groups, food, performers and more on the first Sunday after Labor Day. It's a delightful, mile long block party! It's on Solano Avenue between The Alameda and San Pablo Avenue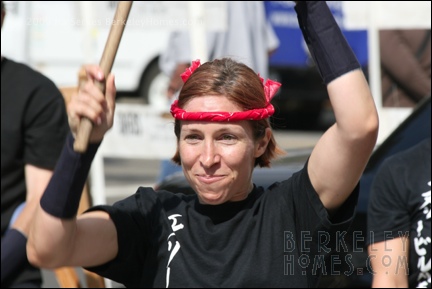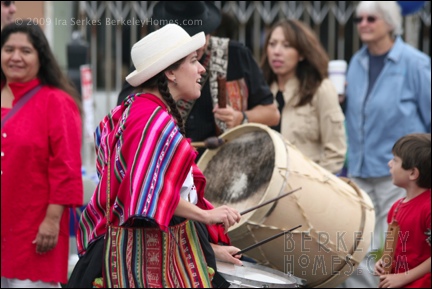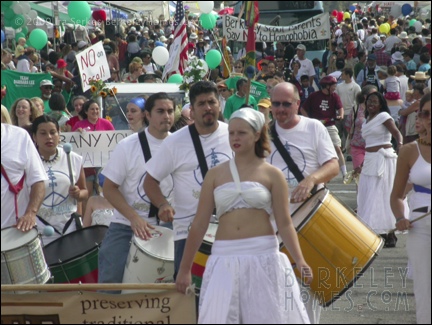 October
Sunday Streets Berkeley – Shattuck closed from Dwight to Rose
http://www.sundaystreetsberkeley.org
Uncharted – A Berkeley Festival Of Ideas
http://www.berkeleyideas.com
Fleet Week
Though the Military is no longer based in the San Francisco Bay Area, we uphold the tradition of Fleet Week every October. I vividly remember the time we parked atop Russian Hill and the fighter jets roared … what seemed like 10 feet.. above us. Car alarms went off, dogs barked, and we were thrilled.
Barktoctoberfest
http://www.pido.org/events.php
Hardly Strictly Bluegrass
http://www.hardlystrictlybluegrass.com/
Halloween
What would Halloween be without pumpkins? Take a drive to Half Moon Bay for the Pumpkin Festival! Half Moon Bay is only about an hour from Berkeley (though there will be lots of traffic that weekend) and is a delightful place to visit.
Berkeley Really Celebrates Halloween & Dia de Los Muertos – The Day Of The Dead
Elementary School Parades
4th Street
Great Berkeley Halloween Streets
Start on Russell Street in Claremont (celebration ends about 8:30 pm) then visit the amazing pumpkins on Ashby and Piedmont; travel north and stroll along Josephine Street between Cedar and Rose, then make your way to Mariposa Avenue … one of Berkeley's loveliest tree-lined streets.
Click on the videos below to see what special treats await you at one of Berkeley's Elementary School Parade. The parade video is of Emerson School in Elmwood and Thousand Oaks School in Thousand Oaks.
The pumpkins and animatronics are on Russell and Piedmont/Ashby in Claremont & Elmwood; Josephine Street in North Berkeley and Mariposa Avenue near the Arlington Circle Fountain.
November
Thanksgiving .. my favorite holiday!
Day Of The Dead
The"Dia de los Muertos" Day of the Dead parade is in North Berkeley, usually 1 or 2 November. Visit Lisa Bullwinkel's "Dia de Los Muertos" web page for times and places.
Berkeley's Half Marathon starts at Civic Center Park and takes the runners all around town! Look for me at the start of the 2nd half.
Visit the BerkeleyHalf Facebook Page and Twitter Account
Veteran's/Remembrance Day
Just as we do on Memorial Day, we take time to remember our Veterans. Visit Oakland's Mountain View Cemetery, San Bruno's Golden Gate Memorial Cemetery, and the San Francisco Presidio
Our annual Thank You Party for our clients – Last year we ordered 60 apple pies from Virginia Bakery.
Thanksgiving
#Serkes #Events