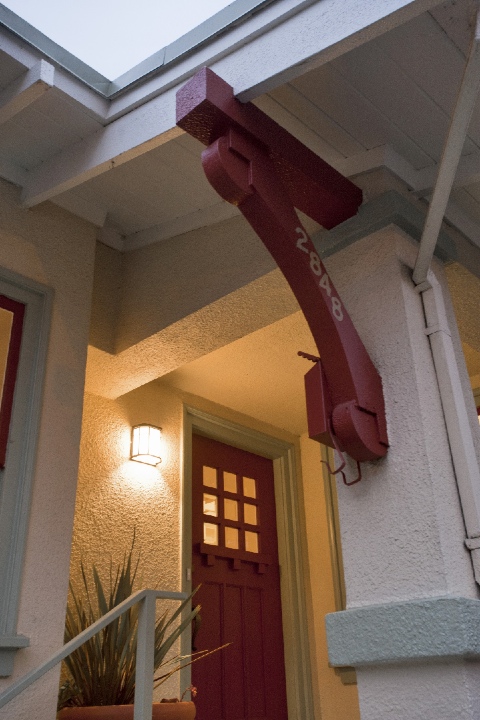 Ira and Carol Serkes embody everything you would expect or want when buying or selling a home. They recently sold our home in Berkeley and their service was phenomenal every step of the way.
Advertising can be tricky. As a seller, you often have a strong love and appreciation for your home, and you want it projected in the best possible light. Ira and Carol nailed the advertising aspect, from day one.
"Oohs and ahhs" and "what a gorgeous home" were common themes used by others to describe the advertising for our home. Even better, the offers came in quickly!
Once in escrow, they walked us through every step; including being there for each and every stressful moment. I can't remember a time that Ira wasn't able to make me laugh, and make me see the brightest side of things.
Carol did an exceptional job handling the documents in a timely manner so both sides felt comfortable that things were moving along. I can't recommend them highly enough! Their care and service throughout the process of selling our home were well beyond my greatest expectations!!
Many, many thanks, Ira and Carol!
Kim & Zach Pine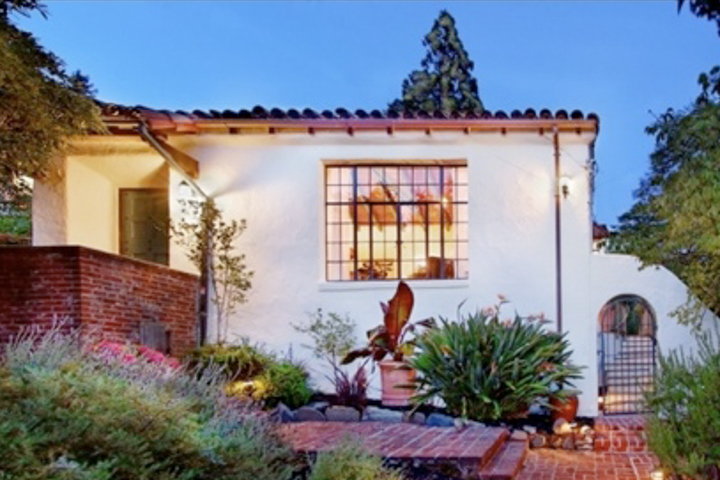 I wanted to take a moment to tell you how good it is to have you as my real estate agents with the hope you will share this with others. Having bought a house with your help a few years ago, and now, selling a house in the depth of the real estate recession, I have had a chance to work with you in many different settings and feel I can comment on a relatively full range of your roles.
When I decided we were going to move in 2009, in the heat of the economic fires of the time, you were truly empathetic to my concerns as I struggled to decide how to proceed. You provided information to compare renting versus selling. When I decided to sell, you again made the process so efficient and successful.
You identified key things to do to make the house most appealing for the sale, again quantifying things to compare those costs against the possible gains. You arranged all those preparations that we agreed upon so that I only needed to write a few checks. You kept me posted on every step of the preparations of the house, and the development of a wonderful website that made the house look spectacular.
The process of negotiations again required essentially nothing from me that I didn't want to involve myself with. In the midst of the negotiations with the buyer, you handled some surprise issues with the neighbors that came up around the property lines as well as assuaged the buyers through the process.
When the stream of paperwork started, things were even easier than last time. You now use a state-of-the-art electronic signing process that allows all the paperwork to occur by emailing me to see the documents if I wish and allowing me to sign all the pages just by pushing a few buttons. What used to involve faxes and searching for signature lines is now a thing of the past. The signing of the documents was even a bit fun!
Through all of this your good humor, and range of knowledge of real estate in general and the Berkeley area in particular, makes me wonder why one would want to use anybody but you for buying or selling a house.
Thanks again: it's really a privilege to work with you.
David Braun, MD

The reason that we have our home today is because of Ira & Carol Serkes' creativity and deep commitment to finding the right place for me & my family.
Ira & Carol went the extra mile by putting together a postcard detailing our budget and the kind of home we were looking for and sending it out to the areas we were interested in – with the hope that this postcard could knock something loose. And it did! Ira got a call from the neighbor of the house we bought who knew this house was coming onto the market.
Bottom line – we wouldn't have gotten our current house had it not been for Ira and Carol.
Other things we appreciated about Ira & Carol
Not Pushy
Some real estate agents are all about sugar-coating whatever they are showing you because they just want to make a sale and move on. This is not Ira & Carol, they really do care about finding the right place for their client.
Data-Driven & Computer Literate
Ira can slice and dice comps any way you want and package it in nice pdf files with pics and excel files with lots of data.
Dedicated Even After The Sale
I was refi'ing the house and one of the appraisals came in below what we paid. Ira provided me all the detail on comps that I needed to put together an appeal and the bank actually agreed with the appeal, over-ruling the appraiser. Ira & Carol turned this around really quickly despite the fact that there was no longer any economic interest in them helping me.
Loren Lewallen

Ira is such a mensch.
Really, I could not recommend him more highly.
I was trying to figure out whether to sell or stay in my home and contacted him since he and his wife are very active realtors in our neighborhood. He came over to the house a few days later, walked through it with me, handed me a folder full of highly pertinent and useful information (including recent relevant comparable sales from the neighborhood), and left me with a clear action plan, including specific recommendations for additional professionals whose services I might need.
And this was all for free since the information he shared with me made it pretty clear to me that I should stay rather than sell. But that seemed totally fine with him– he genuinely seemed to want what was best for me and my family and encouraged me to contact him anytime with additional questions. Such a professional! and such a nice guy!
Paula Brinkley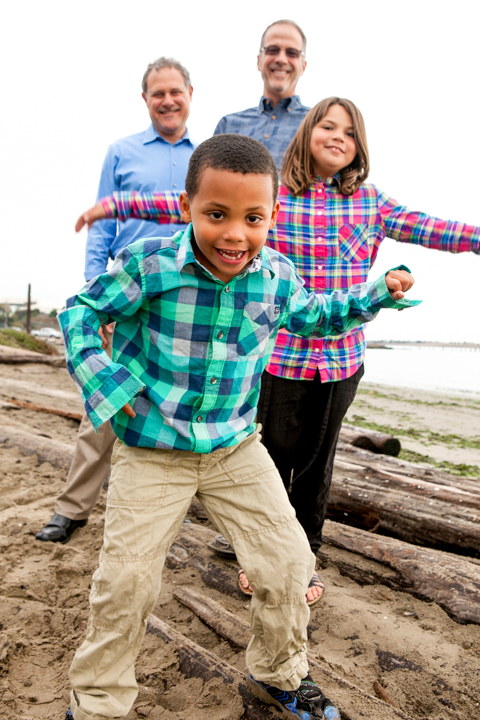 We loved working with Ira and Carol and you will too!
We can't say enough great things about working with Ira and Carol.
Let's face it, buying and selling houses is stressful. There are a million details to deal with and a million things to sign. But these two make the process so much more pleasant!
Over the last 5 years, we've bought a home, sold that home, and bought another home with Ira and Carol.
Here's why:
They're honest and completely trustworthy.
They're on top of the details. All of them.
They've got good instincts for what makes sense and what can get done.
They know great resources for anything you might come up against.
They keep in touch and get right back to you.
They were able to work with each of our styles.
They're patient and not pushy.
They're up-to-date with technology. Docu-sign was a lifesaver!
They're great people, and fun to work with.
If that's not enough, their pie and/or pizza extravaganzas should seal the deal. We'd work with them in a heartbeat (but we love the place they helped us buy, so don't plan on going anywhere!)
Good luck with your real estate journey!
David Kerr & Jay Stowsky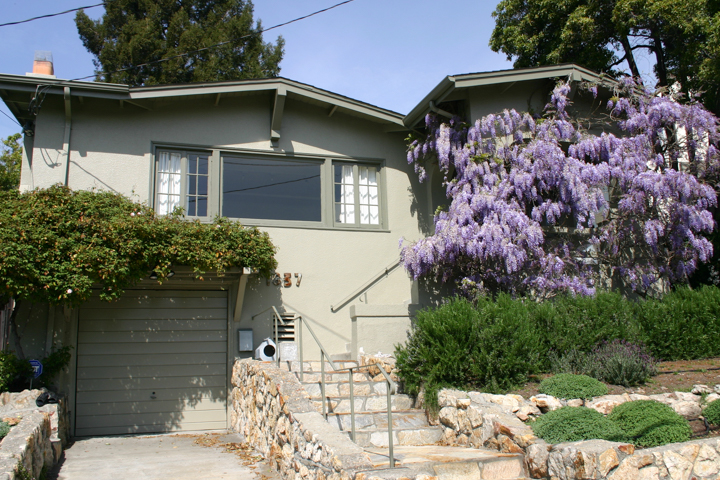 We want to thank you for your continued support and real estate help for our family over the past 10 years now! We find it telling that you were the selling agent for a home that we bought over 10 years ago. Obviously, we connected more with you than we did with our own agents. Your clear communication, honesty, and desire to truly help people were evident. That is why we have continued to refer to and use you over the past decade.
You have since helped several other of our family and friends that we have sent your way. And most recently, you represented us in the purchase of our new (and hopefully final) home and the sale of our much-beloved "old house." We couldn't be more pleased with both of those transactions.
You secured the purchase of our new home in a competitive market. There were multiple offers on this "dream home" that we wanted, and we thank you both for helping us to come in with the winning combination. You helped personalize us for the sellers of the home and that may have been the winning key.
It is this personalization that seems to be one of your gifts. It may very well be a real estate "technique," but we can tell that you are both sincerely good people, who enjoy getting to know others and value the importance of real relationships, rather than just winning bids.
Ira and Carol, you knew that our lives were chaotic during the sale of our home and you clearly went out of your way to make things easier for us. We are so appreciative of all of the things that you did to lessen the stress in our lives. Everything from setting up all of the inspections (and being there for them!), to letting us use the home stager of our choice, to literally hand delivering and setting up moving boxes for us! Truly above and beyond.
In addition to you both simply being wonderful people, you obviously have a strong understanding of the market trends. You were able to present that information to us in a clear manner and in a way that allowed us to make informed decisions. We are still so thrilled and amazed with the amount over the asking price that you secured for us in the sale of our home. Kudos and Thank you!
We hope to stay in touch with you, see you in the neighborhood and will continue sending friends and family your way (just no more home buying for us!)
Jennifer and Colin Cooper

We were looking for a broker who is honest, trustworthy, experienced, knowledgeable and an expert in the local real estate market. We were so fortunate to find two of them – Carol and Ira.
We sold for a price that was way over our expectation and, believe it or not, in only 7 days! Carol and Ira have made real estate history!
Carol and Ira have demonstrated their strong abilities, responsibilities, integrity, and professionalism in the fields of real estate business. We highly recommend Carol and Ira for all your real estate needs.
Howard & Cindy Cheuk

We came in very very well; well above our expectations; your service was excellent, the attention was excellent; you folks know what you're doing! Thank you! You did it for us!!
Mike & Betsy Rosenheimer

After talking with you and learning about your experience, I felt so comfortable, I decided to put the house on the market with your assistance without ever going back to California or meeting you personally. My decision was confirmed throughout the selling process. Here's why:
Honest and straightforward. This was my first impression. It was a lasting one.
Technologically savvy. I was extremely impressed with your use of technology to improve the sales process from listing my house on your website with plenty of beautiful pictures and details showcasing the house, an interactive map showing its location, to scanning inspection reports so they could be provided in electronic format to interested buyers. This definitely set you apart.
Knowledgeable. It was evident in conversations, and by your guidance throughout the process, that you know real estate and the local market. You provided beneficial information and suggestions on a multitude of issues affecting me as an out-of-state seller from the tenants then living in my house to primary residence status.
Your guidance/representation was invaluable in negotiations during the closing and inspection periods in making me feel I was making informed decisions and giving me confidence in the positions I took.
Lisa Newton, Contract Negotiator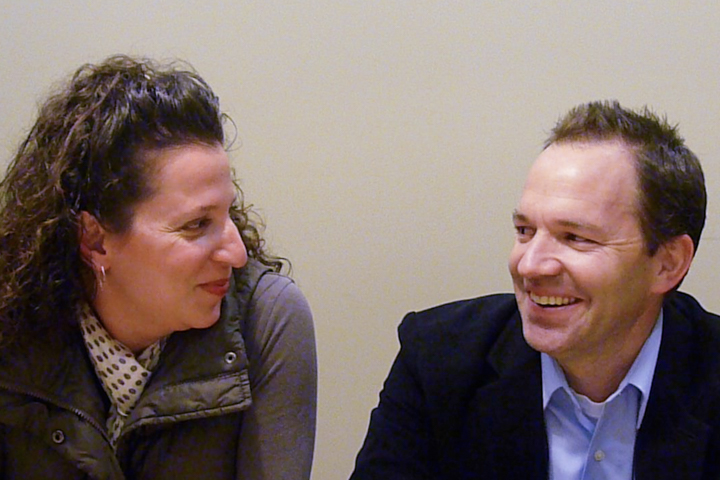 The following letter is in enthusiastic support of utilizing your expert real estate services.
As you know, we interviewed three other potential real estate agents who, though competent, did not demonstrate the level of expertise that you did, nor did we feel the personal connection that we felt almost immediately with you.
Some of the most relevant factors for choosing you as realtors were:
Personal Style —Both Carol and Ira are seasoned professionals who answered every real estate question with clarity and accuracy, using everyday language.
Trustworthy — Admittedly, we had some skepticism about real estate agents. But the Serkes' approach and open communication style quickly allowed us to relax, and we felt that our best interests were being served. Some of the specifics of our dream house search are also telling:
Quick Acting —Once we finally did find our new home, you were able to act quickly and professionally in preparing our bid, and helped guide us to a winning buying price in an extremely competitive market. On the flip side, we believe that your help allowed us to get a great selling price on our previous home at a time when the market was uncertain.
In essence, we are thrilled that we decided to work with you to both help us buy a new home and sell our existing home! It was a great fit and an efficient process.
The Ahlvins

Throughout the entire period of the transaction, Ira and Carol exhibited professionalism and friendliness. They were very attentive to all our concerns, and we always felt confident that they looked out for our best interests. We strongly recommend their services to anyone buying or selling a home in the Berkeley area. Their experience and market knowledge benefit their clients tremendously.
In the future, should we decide to return to Berkeley, we will definitely ask Ira and Carol Serkes to be our real estate agents.
Liru & Ben Chin

Just a note to let you know I'm enjoying my new "house free" environment immensely, and to say thank you for making the experience of selling my home a positive one for me.
During the entire process of listing, showing and selling the house, you were helpful and supportive, always available, and receptive to questions and concerns. Your knowledge and expertise were evident, and I felt secure that I was well represented in all transactions.
Nancy Hansen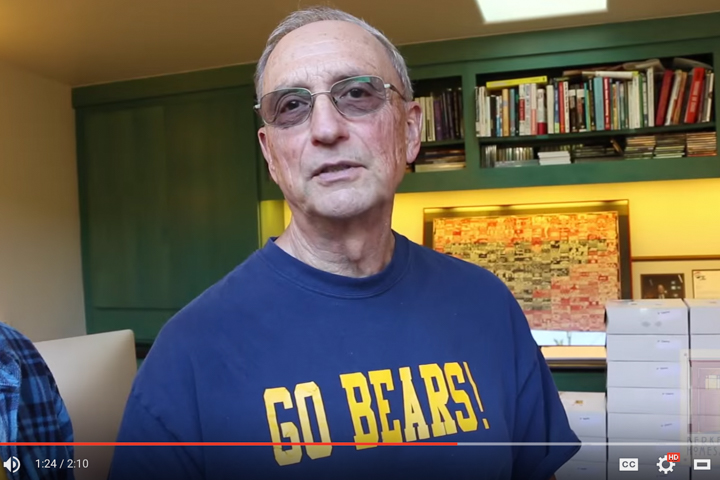 They're wonderful people to work with in every way. They really know how to deal with homes and they know their business.
They know how to price, how to sell and they'll be your friend.
Eldon & Joy Ernst
If you want a real estate agent that is more than a real estate agent, that will also be a counselor and a friend you should call Ira and Carol
Sam & Kavita Ernst
Here are Eldon and Sam at our annual thank-you event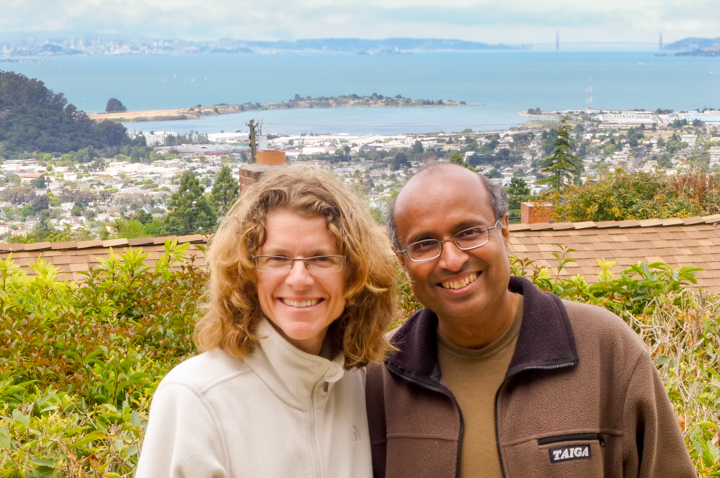 A yelp 5-star rating means it's as good as it gets. Ira and Carol are truly 5 star!
As recent first-time home buyers, we learned that a lot is required to be a top-notch real estate agent in California. Ira and Carol are dedicated to the people they work with; they are knowledgeable, thorough, and professional.
As Canadians, we didn't know much about how real estate sales are handled here and Ira and Carol walked us through every stage of the process with patience and care. Ira's love of technology allows for information to be easily shared and communication to be timely and creative.
You have a feeling when working with them that you are in good hands and that they are willing to go the extra mile (or three thousand in our case as part of our transaction occurred while we were overseas).
They have built up an extensive network of individuals and companies and made recommendations to us for movers, etc. that we were satisfied with. Importantly, they have your best interest at heart, and even though buying real estate can be stressful, Carol and Ira are capable of making the process positive and even fun. Would highly recommend them and will use them again in the future.
Kim Syer and Rajeev Agarwal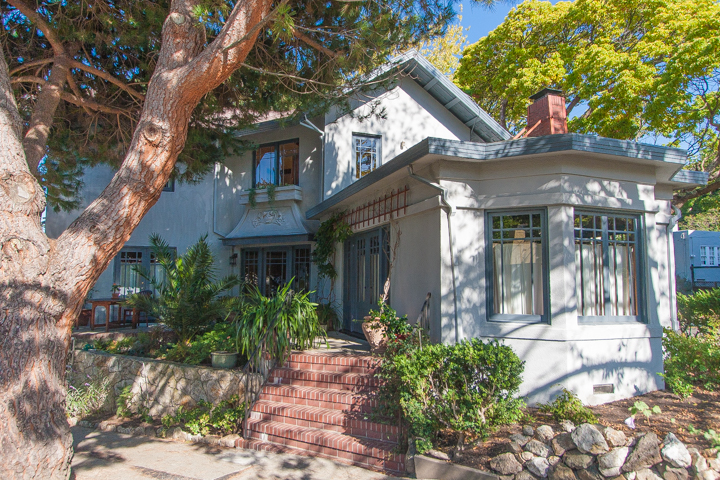 As my neighbors and as a pervasive presence in the real estate market in Berkeley and Thousand Oaks, I turned to you for guidance and assurance in my decision. Your depth of knowledge and innate sense of market position and conditions were invaluable to someone who has never been through the process of selling a place they love and needs trusted resources to explain and smooth the way.
In you, Ira, I found a marketing wizard with a profound understanding of, and enlightened approach to, technology and how it can be best used in the presentation of the property. On the opposite side, I found your thorough understanding of the morass of paperwork, city ordinances, and all things official, Carol, to be truly comforting, and the time you spent reviewing and expanding on documents and their purpose enormously helpful.
But most of all, I valued working with you both because you are consummate professionals who go out of your way to make sure the sometimes-onerous business of selling is as calm and straightforward as possible. And you do it all with realism and unfailing good cheer. You obviously enjoy doing what you do, and your enthusiasm shows in every interaction with clients and colleagues alike.
As I write this, on this last night before relinquishing ownership, you are in the house putting up a fire alarm to fulfill a last-minute request from the buyer. I cannot thank you enough for making my life as easy as it could have been made during a period of high stress and doubt. I made the right decision to sell and hired the right people to help me.
Grazie Mille!
Janice Spampinato