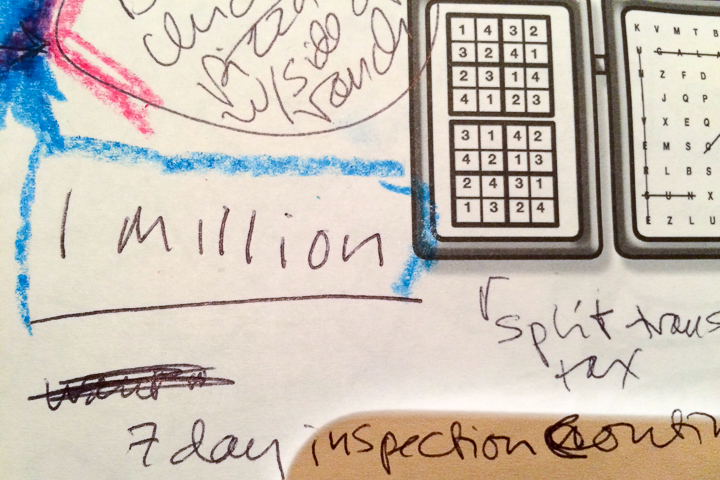 Our seller's note when we told her the offer price!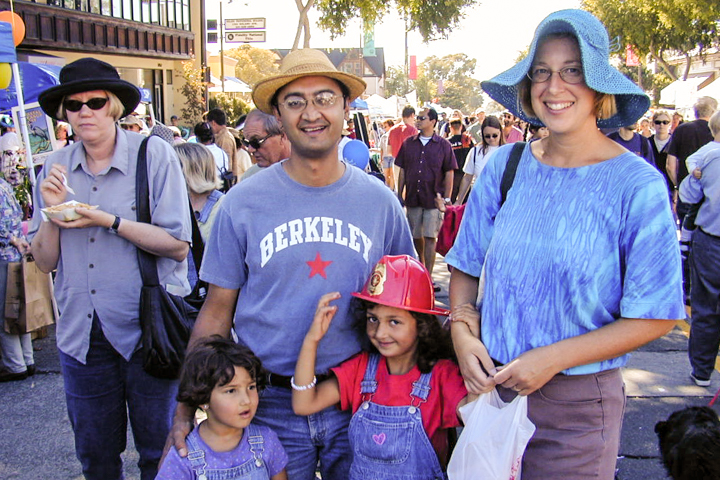 We used Ira and Carol Serkes to buy a house in Thousand Oaks and sell it two years later. Simply put, they stand head and shoulders above every other real estate agent we have used in the past. We have complete confidence in their real estate skills for both buying and selling houses.
We asked Ira what he would recommend to maximize the sale price. He walked us through every step of the process, making sure we had no questions unanswered so that we felt very good about what we were about to embark upon. To our surprise, he stated with no hesitation that we would have multiple offers within six days of placing our house on the market. Real estate agents very rarely display that level of confidence, and I was somewhat taken aback by his prediction. He was absolutely right!
I should add here that Ira very tactfully suggested to us that we should engage a stager to improve the presentation and thus the sale price. Despite our initial misgivings, we followed his advice, and we believe that this was a critical factor in our getting an offer price that was $60,000 more than our asking price.
I do not know what Ira and Carol did to drum up interest, suffice it to say that they know exactly what they are doing. They delivered exactly what they promised. Having sold three houses before, each with long drawn out and traumatic negotiations, this was a very welcome change.
Ira and Carol are always reachable by email, cell, or in person. They are a pleasure to work with and have been very pleasant to our two kids. They have also been our neighbors for two years, and we loved the times we happened to run into them. In short, they are not only superb real estate professionals; they are also genuinely nice people that we are proud to have been associated with.
Go with them! You will not regret it.
The Keshav Family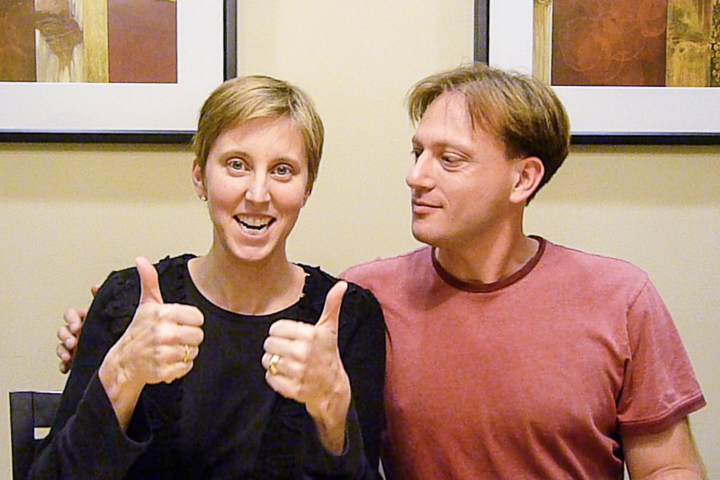 We used Ira & Carol to help us in a 5th (Ira Note: now 7th!) real estate transaction. If using the same real estate agents 5 times doesn't speak volumes I don't know what does.
We're selling a home with Ira & Carol Serkes and they have been great; they had all the expertise and advise, everything was just spot on and did a great job of getting our job out there on the internet.
The marketing was incredible. I didn't realize you could market a house this much. It went above and beyond our expectations and we're really happy – we got a bunch of offers. Go with Ira and Carol Serkes …. again and again!
Ira & Carol are extremely experienced and knowledgeable in many areas – market trends, neighborhoods, real estate transactions, home inspections, and preparation and negotiations. I think my favorite thing about them is that they are good, honest professional people who have your best interest at heart.
Ben & Jen

When it came time to sell our home we were convinced that you were the folks to handle it. You were totally knowledgeable about our area and your marketing via the web was top-notch. Your professionalism was outstanding.
We greatly appreciated your being the "objective" party as we started to fold under the emotional roller coaster ride! You pulled us through.
You also showed compassion to our children that weren't too convinced about this whole situation. After Ira let the boys take photos for the web page and told them about the antics of your cat Lucy, which were like those of our cats; the boys felt more comfortable about the whole selling process.
Thank you Ira and Carol for making this all possible. You are great.
John & Janet Mortensen
Your philosophy of revealing full documentation not only in a presentation binder but also on the internet is definitely a win-win approach for buyers and sellers alike. Your timely guidance and professional advice, from the expert opinion of an author on real estate, is highly appreciated.
We recommend your service to anyone who can use the help of honest and experienced professionals in real estate.
Samuel and Mary Ho

I received my Colorado Real Estate Brokers license in 1985 and over the years have worked with many real estate companies. To date, the most impressive performance that I have witnessed by a real estate company was the listing performance by Ira and Carol Serkes of Pacific Union International of my brother's home in Berkeley.
I assisted my brother in selecting a real estate company. During the selection process, I was very impressed with the listing presentation by Ira Serkes. Ira was very knowledgeable about the market but most importantly I was impressed with his marketing strategy and communication skills.
During the listing period, I became even more impressed as I witnessed a fine-tuned listing team in action. Ira and Carol are a formidable team and utilize their individual strengths with high efficiency. They put into action a well-thought-out marketing plan and their execution through closing was without a glitch. I never questioned their recommendations as the process moved forward as it was all very logical and I really appreciated their keeping my brother and me informed every step of the way. My expectations of a listing company were exceeded in every account!!
I would highly recommend Ira and Carol Serkes to anyone selling or buying a property!
John Wanner, Realtor

About a year prior to selling our home at 1614 Visalia Avenue in Berkeley, we made the rounds on Sundays at all the neighborhood open houses to observe the selling agents in action, how they interacted with the visitors, the quality of their answers, and the information provided about the house and the neighborhood.
Our survey led us to pick Ira and Carol Serkes with Pacific Union to eventually handle the sale of our home when we were ready to do so.
Ira and Carol did an outstanding job overall. Of course, they prepared all the necessary materials before listing the property. These included making arrangements for the various inspections and interfacing with the service providers and the city of Berkeley (not an easy task for the latter). They also made arrangements and supervised the activity of a photographer to take pictures and a video of the house (which turned out to be outstanding) for the listing and for the sales flyers.
The best part of their efforts was their ability to elicit 5 offers for our home. We were very, very happy with the outcome.
We would highly recommend them to anyone in the process of buying or selling a house.
Frank & Kathy Francone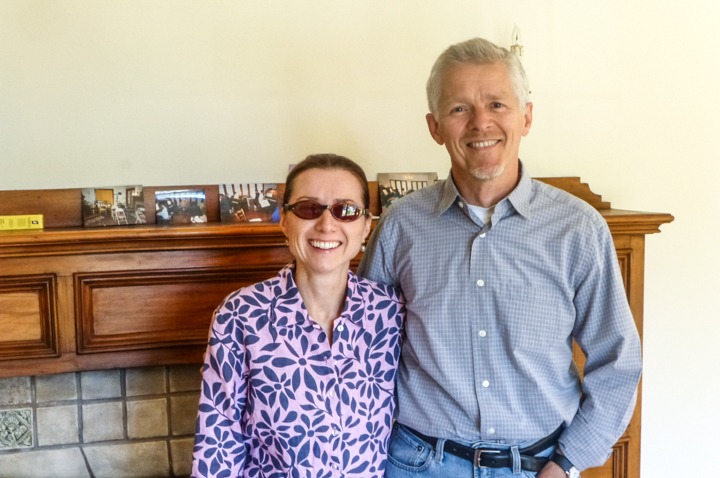 After a five-year search for our dream house, we finally bought a house in one of the best neighborhoods in Berkeley (NorthBrae), and Ira and Carol Serkes made purchasing the house a very smooth experience. That it took five years to find our house was due solely to us being extremely picky, and we were in no rush to move. Ira and Carol were never pushy and showed tremendous patience, showing us many houses and helping us put in bids without exasperation, always making sure we were comfortable with the bids we put in (which were often on the low side).
We first met Ira and Carol during an open house in the Thousand Oaks neighborhood. They seemed different from most realtors we've met. They seemed knowledgeable about all aspects of the house and showed genuine enthusiasm for all the houses and neighborhoods they represent.
They carry their enthusiasm for their job on their sleeves. Ira would often be curious about the smallest of details in a house or a particular street sign or alleyway that he hadn't noticed before. His photo camera is always at the ready to record and document. Ira is a great observer and knows more about the city of Berkeley and its houses and buildings than any realtor we've met. And Carol is a great source of information regarding anything to do with buying a house, from soils specialists to roofers.
Before we knew them, we kept running into Ira and Carol during open houses and were always impressed by the quality of their marketing materials and their kind and pleasant demeanor. Their sales flyers were often just a step above what the other realtors presented. When visiting Peet's on Solano on Sundays we noticed that one of their real estate signs was always strategically positioned right outside. We liked their approach to selling houses. Another feature we like about Ira and Carol is that they are always personally present at the open houses they sell. We've never seen them use substitutes. They're very hands-on and are always reachable by phone and email.
Ira and Carol are the perfect realtor combo. Whereas Ira has the marketing of houses down to a science and keeps an abundance of current data regarding the local housing market, Carol is a stickler for detail when it comes to the nuts and bolts of putting in bids. There wasn't a single request she didn't immediately follow up on and often had answers before we could ask the question. We felt in safe hands during the final closing of escrow with Carol and Ira overseeing the signing of the final documents. Even after the sale was finalized, Carol went out of her way to make sure that all items were complied with by the seller.
As soon as our new house is ready to move into, we will happily hire Ira and Carol to help us sell our condo. (Ira note: and they did!)
Rudy VanderLans & Zuzana Licko

When it came time for us to sell our home in Berkeley, we thought we would sell it ourselves. After trying this for about a week, we realized there was much more to this than we had thought.
Over the years we had been receiving impressive postcards and brochures from Ira and Carol Serkes offering to help us sell our house should we ever want to. We called them up. They came right over to our home and we had a good meeting with them around our kitchen table. We had planned to start with them and then meet with some other realtors for comparison. But we were so pleased with their approach, both appreciating our home and helping us be realistic in relation to the market, that we signed up with them right away.
There was quite a bit that we had to do to get our home ready for sale and they were exceedingly helpful in all aspects of the sale, in addition to which we found them delightful to be with.
Hardly a day goes by without our saying how lucky we were to have sold our beloved home at a time when it was not the easiest AND how glad we are we chose to put the house in the hands not just of realtors, but of Ira and Carol Serkes. If you are considering selling your home, we cannot imagine better people to help you. They know the real estate business well, are very computer literate and most important of all, they work with heart.
Betty McAfee and Audrey Hazen