El Cerrito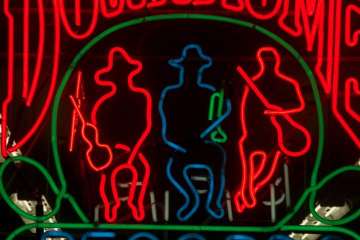 El Cerrito is just north of Albany and Kensington, and near Berkeley's Thousand Oaks neighborhood.
Homes range from cottages in the flats east of San Pablo Avenue to grander homes with spectacular Bay and Golden Gate views high in the hills.
The main shopping areas are San Pablo Avenue, Fairmount Avenue, and El Cerrito Plaza.
It's easy to get to Berkeley or San Francisco via AC Transit Bus or the two BART Stations (El Cerrito Plaza and El Cerrito del Norte).
El Cerrito hosts one of the best 4th of July celebrations in the East Bay – plenty of food, music and fun for all. I particularly enjoy browsing the booths set up by community organizations. It's held at Cerrito Plaza Park near Moeser.
We enjoy movies at the Cerrito Theater … where you can sit on sofas and have food and beer delivered to you … or have dinner beforehand at the nearby restaurants, brew pub … or Nation's Giant Burgers.
Check out Pastime ACE hardware across the street, Trader Joe's, Barnes & Noble Books and the Farmers' Market in El Cerrito Plaza; don't miss the amazing Ranch 99 Market along Interstate 80 in Richmond Annex … a global market with a huge selection of produce and ready cooked delicacies.
El Cerrito has lots of parks and nature areas. The Ohlone Greenway is alongside the elevated BART tracks, and on the old Santa Fe Railroad right-of-way. When I moved to Berkeley in 1974, freight trains still ran though El Cerrito, Albany and Berkeley.
Got dogs? Be sure to take them to Pt. Isabel Dog Park at the end of Central Avenue where they run unleashed. No dogs but still love them? Take a stroll along restored marshlands with the best views of San Francisco, laugh at the antics of the 4-legged fur children, and treat yourself to a coffee at the Sit & Stay Cafe.
Got Kids? Check out the pinball machines and Fascination at Playland-Not-At-The-Beach.
http://www.playland-not-at-the-beach.org/
Got (too much) stuff? Visit the beautifully designed El Cerrito Recycling and Environmental Resource Center … the most extraordinary recycling center I've ever seen. We bring our old magazines to the Exchange Zone, which also collects books, CD is, office supplies and old glasses. You can drop off hard to recycle items such as batteries, computers, monitors, and cooking and motor oil in addition to paper, cans, and bottles.
#El Cerrito #Serkes
El Cerrito Homes for Sale

Sorry we are experiencing system issues. Please try again.