The Sellers' Disclosure Package — Disclosures, Reports & Inspections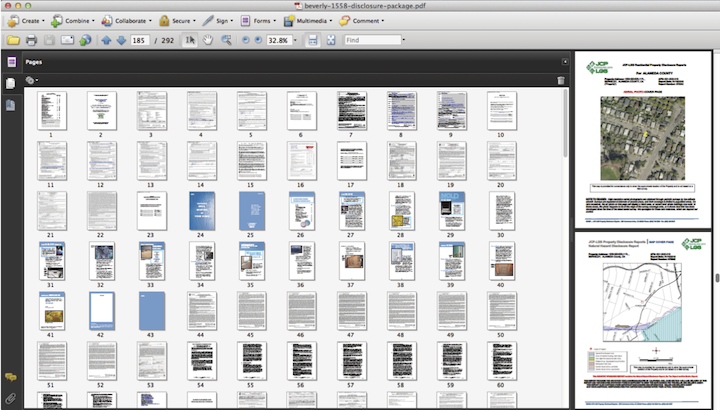 The sellers' disclosure package typically includes a home inspection, pest report, seller transfer disclosure report, local hazards such as earthquake or slide zones, and more.
We'll upload the sellers' disclosure package to our cloud server site, send you the link, then start our screen-sharing program to carefully review it with you.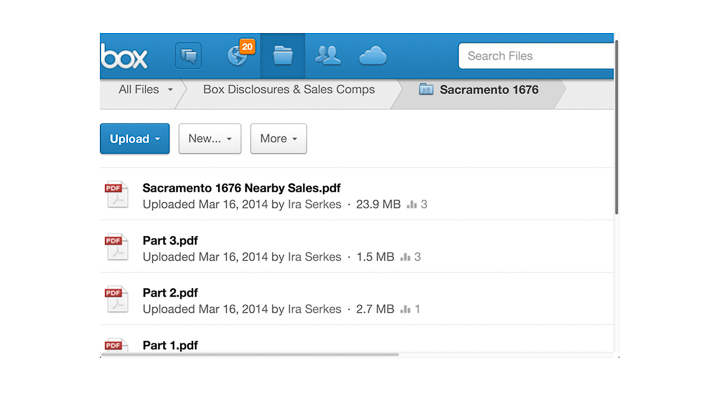 Screen sharing lets each of us be in a different location and see the same thing. I zoom in on important things, so it's actually better than reviewing it in person.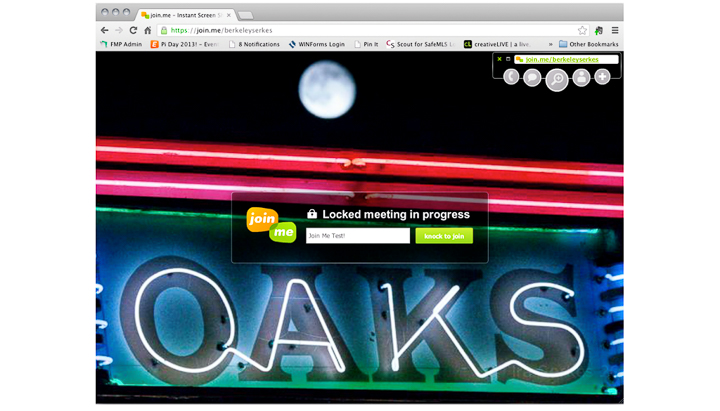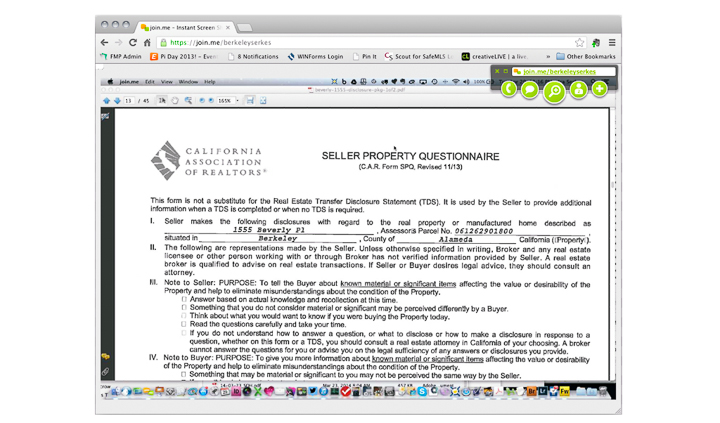 After our review, you'll know which additional inspections to get.
The best scenario for you is when the seller doesn't have any inspections – it gives us a chance to negotiate price changes or credits for you if our inspections turn up work.
We'll Craft Your Offer To Make It Easier For The Seller To Say YES!
When I call to let you know the which offer the seller has selected, my favorite word is "Congratulations!"
Here how we craft your offer to increase the odds of the seller saying YES! to you.
Set Aside Time For Your Offer
We'll let you know the day and time offers are due. It's best to review the disclosures and offer paperwork a day or two before then.
It takes about an hour to review the seller disclosures with you, and at least that much time to prepare the disclosures, recent sales (comps) and purchase agreement for signing.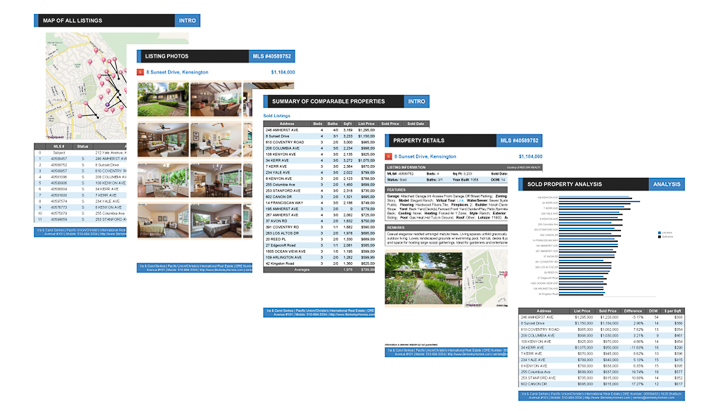 Recent Nearby Sales (Comps)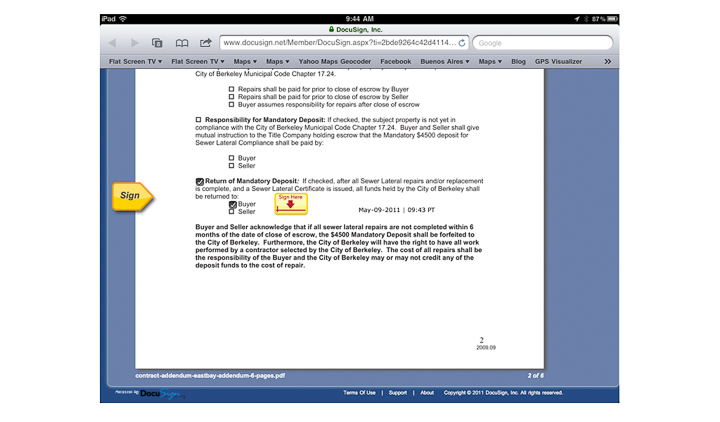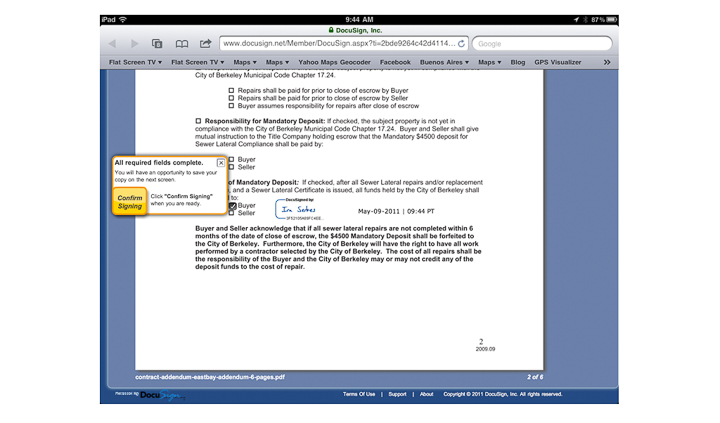 Digital Signing – No matter if you're down the street or overseas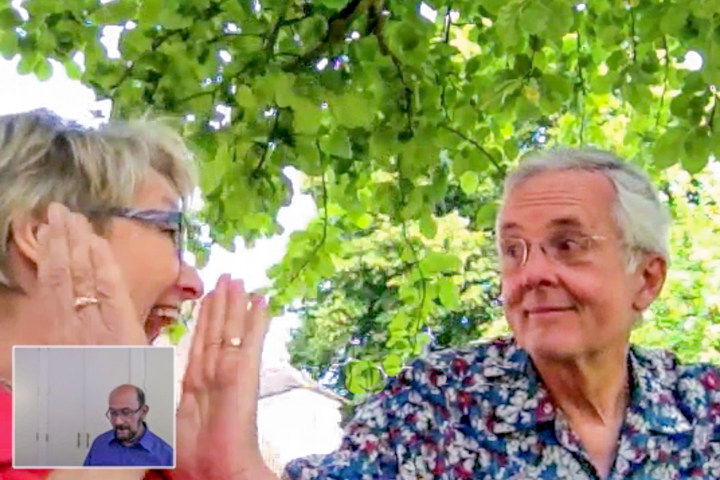 Robin & Walt signed their contract … under an ancient apple tree … in Normandy!
As long as you're within the Troposphere … we can make it happen!
The Offer Presentation
In general, the sellers' agent collects offers on a specific date and time. It's a sealed bid process – you don't know anything about the other offers.
The Seller's Response
When a seller receives multiple offers, they usually select one to counter or accept. That's why it's best to submit your best offer; it's unlikely you'll have a chance to improve it.
Sometimes the seller counters two or more offers at the same time, a "multiple counter offer". Even if each buyer accepts the terms of their multiple counter offer, the seller gets to decide one to accept. Multiple counter offers tend to irritate buyers; it's not uncommon for one or more of them to withdraw from the negotiations.
Timing – Closing, Possession Dates, Vacation or Travel
The lender will let us know realistic time frames for loan approval and funding; look at your calendar to see if you've upcoming vacations or business trips.
Let us know if you have any vacations or travel plans. Some buyers elect to give their co-buyer power-of-attorney to sign on their behalf. The title company will prepare it for you.
The Title Company can arrange for a signing service/notary to meet you at your home or office. If you're signing in a different state, they'll attach the appropriate notary tag to the appropriate. If overseas, however your documents have to be signed at a US Consulate; be sure to check their schedule and hours and to make sure the you can notarize it so the paperwork's returned in time.
We know how to craft your offers so you buy at the best possible price.
#RealEstate #Buyer #BuyerBroker #Serkes