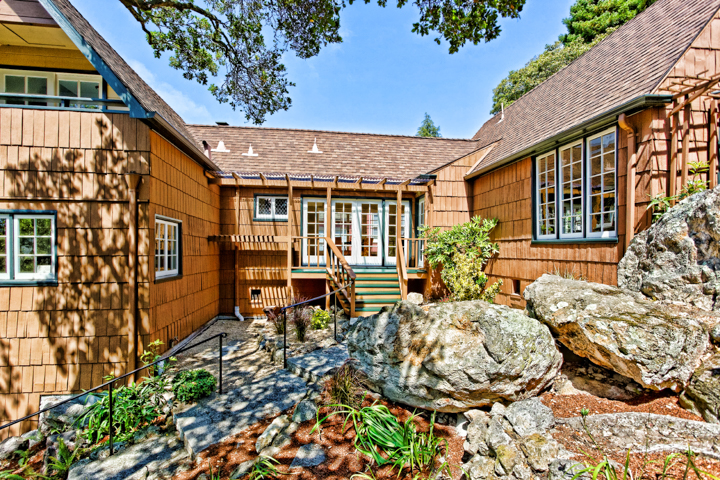 We have long been aware of Ira and Carol's experience, professionalism, integrity, and thorough knowledge of the Berkeley Area real estate market. Over many years we visited their open houses, discussed real estate matters with them, often visited their expansive and informative website, and talked with buyers and sellers who had worked with them.
It was with confidence that we asked Ira and Carol to represent us recently in the sale of our North Berkeley family home.
It was our great pleasure to work with Ira and Carol. From the beginning of the sale process to the end, both Ira and Carol were regularly in touch, easily accessible, and immediately responsive.
Ira and Carol helped us with every aspect of the sale:
Advice and follow-through for preparing our home for sale;
Recommendations that we obtain various inspections prior to market so that all details of the condition of our older home would be available to all interested buyers;
Providing us with all current information on local market conditions, so that we could make an informed decision on pricing;
Keeping us posted on all activity, questions, comments, and showings, and;
Analyzing with us the multiple offers received on our home.
Ira's expert skills with technology were demonstrated immediately with our home's vast exposure on the internet. Carol gave careful attention to all necessary documentation in the sales process – disclosures, requirements specific to the City of Berkeley, etc. – ensuring all forms and documents were properly and accurately completed on a timely basis.
Ira and Carol work as a wonderful and effective team. They are honest, efficient, have their clients' best interests at heart, and are enormously skillful. We give Ira and Carol our very highest recommendation.
Jim & Mary Hartman


I was intrigued when I heard about Ira and Carol Serkes, who had devised a way to reorganize and expand their business using the very tool that may gradually erode other agents' power: the Internet.
Founders of berkeleyhomes.com, the longtime Berkeley couple have combined their personalized mom-and-pop real estate business with a mass of custom-designed technologies that constitute an online system for both sellers and buyers.
Now, I'm a technophobe right down to my attachment to my unwireless phone, but after a survey of the site's new-fangled services, I can't help but think it makes most real estate representation look downright primitive. Even the corporate brokerage houses which have a fabulous searchable and customizable database of houses on the market — can't hold a candle to what the Serkeses have dubbed their "handcrafted real estate services.
Carol Lloyd, San Francisco Chronicle

I called you and said I'm thinking of selling; can we talk and I had asked you to help do some information gathering for me a couple of years ago and had felt really assisted by that, and then later came to find out that you and Carol had been the fabulous Realtors that our friends had talked about when they sold their house a few years ago.
I felt good about what you represented, how you conduct your approach to marketing, to selling and I felt very comfortable with that.
You were very clear about what I could expect, and what I needed to know. I felt you understood the business as it is today because obviously the real estate market has changed and evolved everywhere in the last 15 years since I bought this place
I felt very comfortable that you were knowledgeable and organized and I could feel confident that you could be upfront and very clear in what I could expect..
I felt comfortable with your advice and your rationale for why the house had to be priced where it was and that's a combination of factors; not just what I need to get out of it but what's reasonable, what's rational…..I trusted your judgment and it was right
It was really important to me that you knew Berkeley, that you knew the neighborhood and I felt that you would have access to people who would be looking for Berkeley and that you would be
if you want folks who know Berkeley and understand it, Ira & Carol are your agents.
Nancy Nielsen

Ever heard of "Albanian Pavlovians"?
The term was invented by Ira Serkes, demon salesman for Security Pacific Real Estate in Richmond, who writes in the Multiple Listing Service that "I've got clients who salivate at Albany listings! They've got the cash so I'll be there in a flash!" Smart boy, that Ira. He's going places.
Herb Caen

Ira has more data at his fingertips than anyone I've met in the business. And I am a data guy so it helped me to understand the dynamics of the market. Plus he's got great web/mapping/updates that come out on a weekly basis. Ira is always very prompt in getting back on questions and updates.
Carol is great at taking stock of the properties, offering candid advice, very thorough during inspections, and great to talk to. She negotiated some things into the deal for me that I missed or didn't think to ask for. And we got them. She also gently steered me away from a couple of properties that in hindsight I am glad I didn't pursue. Her diplomatic skills were excellent.
They make a GREAT team and I know they really put in a lot of time what with all the back and forth about properties, contracts, documents, negotiations, and the like.
Oh – and did I mention the pizza party they hosted on Pi day?
Great folks and super professionals give them a call. I will again for the next transaction!
Jerry Parmer

Working with you two presents a unique opportunity for home buyers/sellers. One that can best be described through the old cliche of… "Two for the price of one." The combination of Ira's masterful, Internet/tech-savvy marketing and Carol's astute analysis and administration of the details of the entire sales process has produced results, exceeding our highest expectations.
Again, thanks so much for a job well done, and best wishes toward all future endeavors!
Todd and Mary Ryder

Both Judy and I appreciated not only the consummation of the deal but your obvious dedication to personal ethics and the high degree of professionalism that you brought.
Your good sense of humor was an extra bonus not normally included in the usual commission structure. Ira, you were worth every penny.
Paul & Judy Berg

We just wanted to take a moment to let you know how much we appreciate the assistance that you gave us with purchasing a home and selling our family home the next year.
When we first met with you we found Ira's charts, graphs, and explanations to be very clear and concise. They gave us a true understanding of how the whole home buying process works in the ultra-competitive east bay. As Francie and I moved closer to actually offering on a home we always found both of you to be readily accessible and happy to answer our questions about an unfamiliar field to us.
After our offer was accepted Carol's attention to detail was unlike anything that we have ever seen. No corners were cut and no stones were left unturned. Each step was outlined for us.
We knew everything about our house before we moved into it.
When we wanted to sell a house we had no hesitations about coming back to you – and we found the service to be exemplary again. From our very first strategy meeting to the open house, to the acceptance of an offer, and through the close of escrow, both of you were always there for us. We can't tell you how much we appreciate it.
You knew everything about the home before you sold it for us.
Your customer service philosophy is to be commended and your business ethics are admirable.
Next time we have a real estate transaction we won't hesitate to come back to you.
Francie & Tom Lupoff

Thank You, Thank You, Thank You, Ira & Carol
Congratulations on your award for the most number of closed referrals!
You deserve it! You've got just the right combination of people skills and intellectual savvy to do a top-notch job.
I was actually thinking of that the other day (seriously). I thought, "Why I would refer to Ira and Carol over other realtors I've worked with." When I worked with others, I was pleased with them as they worked very hard and were pleasant, supportive, bright, etc.
What makes you stand out is not that you work harder (although you do work hard) but that you work SMARTER. You are able to think outside of "the box" and use technology and resources to your and your client's advantage. I say bravo to that and keep up the great work! It worked great for me and obviously many others think so too!
Barbara Belk, PhD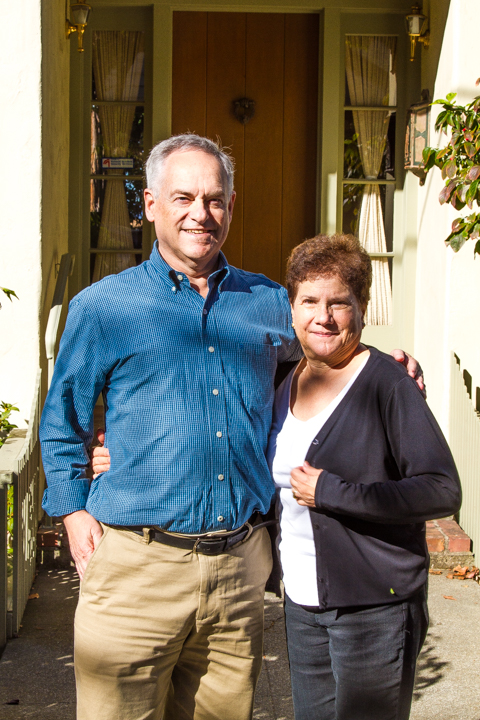 It was a pleasure working with you as our agents in the recent purchase of our home. After three months of living here, we are happier than ever with our purchase.
We would like to take note of the ways that you helped us find a new home in Berkeley. Recent retirees from NJ, we were moving across the country to be closer to our three grown kids, and we had a lot to learn about our new lifestyle in a very different real estate market.
What we found most valuable:
Responsiveness –you were always quick to call us back and to show us houses that had caught our eye.
Humorous insight – we will always remember the house where you promised to mail us annual invitations at different addresses as the house slid down the hill; and the house that was right where the trucks shifted gears on the hill.
Technology – easing us through the whole buying process and especially the multiple signings with expert use of the internet, email, and DocuSign.
Calm laid-back style – in an overheated sellers' market, this is no small thing; you educated our expectations and then let us make our own decisions.
Analysis – a great help in an overheated market, Ira's methodical way of arriving at a bid gave us some assurance that we were overbidding just enough to win the house we wanted.
So, please accept our thanks for your warm and professional efforts on our behalf.
Bob Dillon Ph.D., Madeline D Dillon Ph.D.

There is no question in our minds, especially when seeing the prices comparative homes are selling for now, that we were fortunate in having you two represent our interests in the sale.
Your advice about selling in the spring, using Gary's services for renovations and staging, hiring an excellent and reasonably priced moving company, and advertising our house worldwide as well as nationwide (great photos) made the sale as beneficial and quick as it was.
We also enjoyed getting to know you – Ira with his strategizing and Carol with her uncanny attention to detail – as people as well as very talented professionals. You made our parting from that much-loved place even enjoyable with the wine and cheese evening for our neighbors and us before the first Open House.
We are and will be happy to recommend you and your services to all who ask. Warmest good wishes to you both for "good fortune" in your work to come.
Bill and Jean Lesher
Nancy Neilsen said, "I later came to find out that you and Carol had been the fabulous Realtors that our friends had talked about when they sold their house a few years ago." That was Bill & Jean!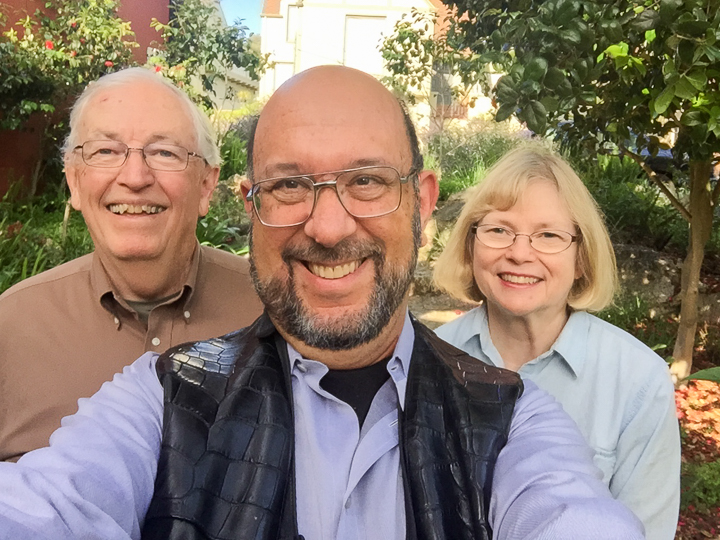 Visiting open houses in our focus neighborhoods (North Berkeley, Albany, and Kensington), the seller's realtor often asked "Are you working with an agent?". When we answered "Yes, with Ira and Carol Serkes", we invariably received reassurance that we were in good hands!
They helped us make competitive bids on highly desirable homes. Eventually, they steered us to a perfect match and suggested that we make a strong bid just as the property was coming on the market. Our bid hit the seller's sweet spot and we bought "our dream home"!
Ira and Carol clearly love the East Bay and their work. We are indeed indebted to them!
Jim & Nancy Phelan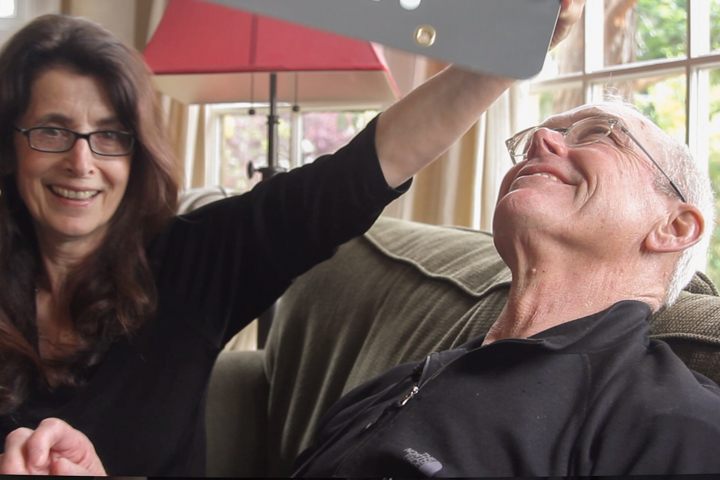 When we decided to sell this house, we had to get Ira and Carol on the job. it wasn't even a question.
We've known Ira and Carol ever since we bought this house and we're always running into them and it's just a natural to choose Ira and Carol …. and also they're really good at selling houses.
Wendy & Polk Stewart