I LOVE negotiating on behalf of our clients!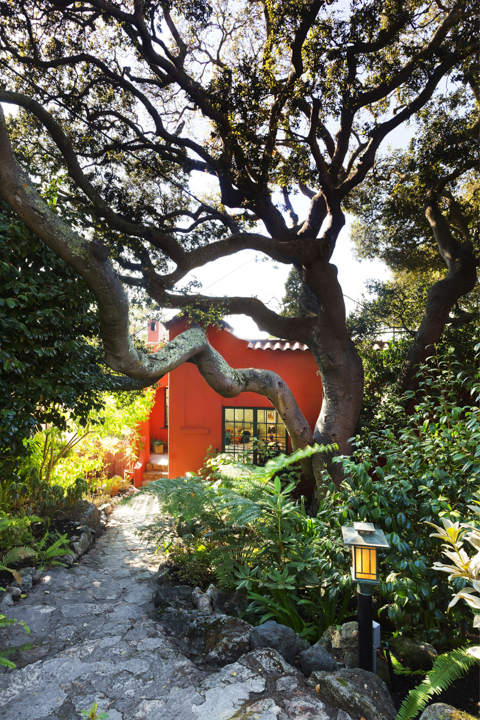 One of the reasons we are strong advocates for our clients is that on each home, we personally represent only the seller or the buyer … never both! That's one of the reasons we know that we'll sell your home for the highest possible price.
We received 14 great offers for Andrea & Michael beautiful Thousand Oaks home at 670 Santa Rosa
Now this was 20 years ago … so prices were different
The highest bid was $710,000, 2nd highest was all cash for $703,000.
Michael and Andrea were delighted … and then I asked them if they minded if I would see if I could make them more money … after a few microseconds, they said yes.
I contacted the agent with the $703,000 offer, told him his buyers were in the top 3 bid, and asked "how much flexibility is there in the price"
The buyers raised the offer to $753,000 … a $50,000 increase just by knowing how (and when) to use just the right negotiation strategy.
8 words … $50,000 higher price … $6,250 per word … and that's just one of the strategies we'll put to to work on your behalf.
We've stayed in contact with Michael & Andrea over the years, have become facebook friends, and were excited to let them know we've now sold their beautiful home three different times.
And then .. 20 years after we sold their Thousand Oaks home, they came back to us and bought a beautiful Maybeck!
Here are the photos I took for them as a closing gift.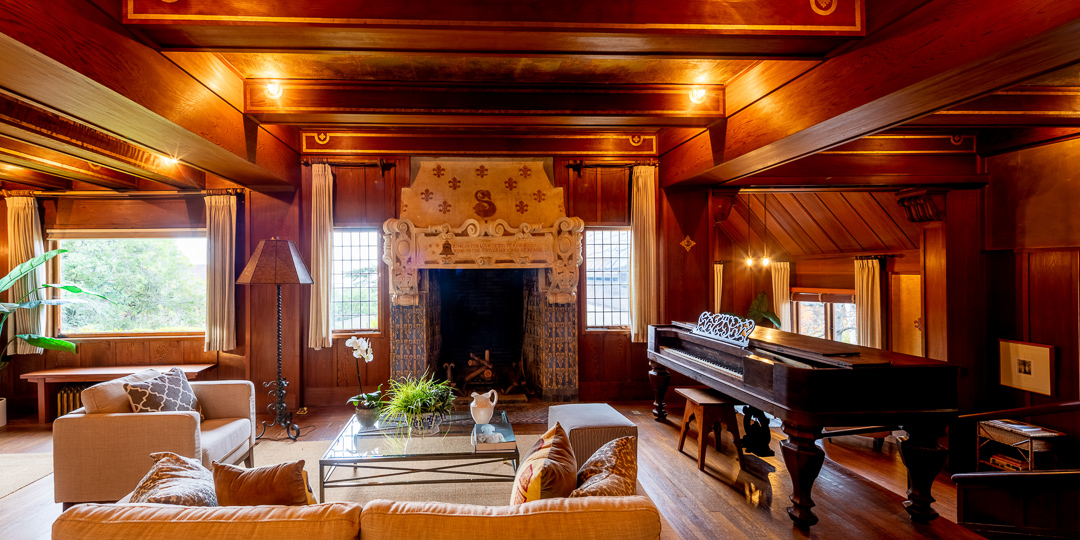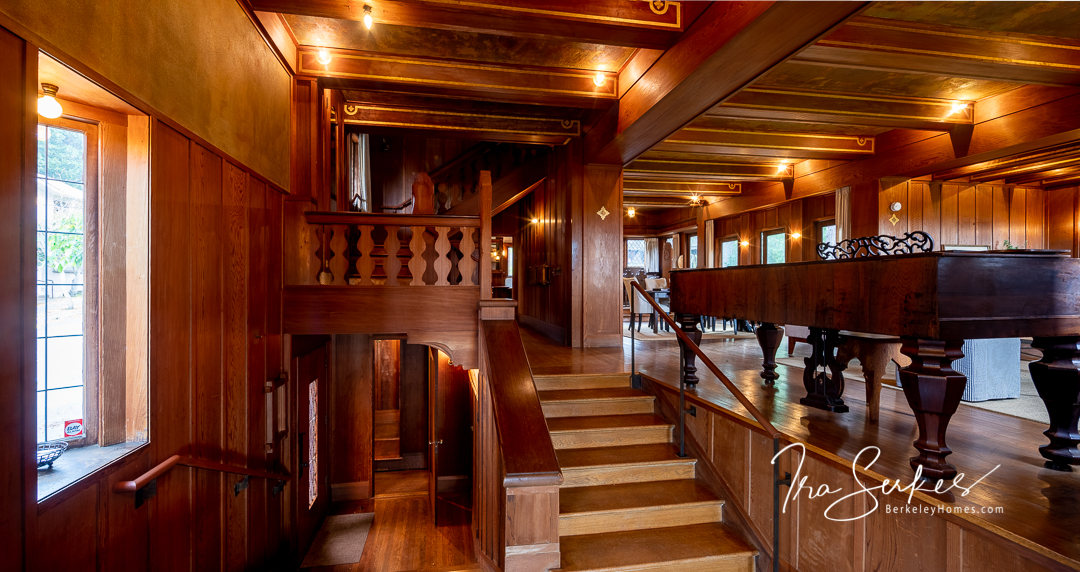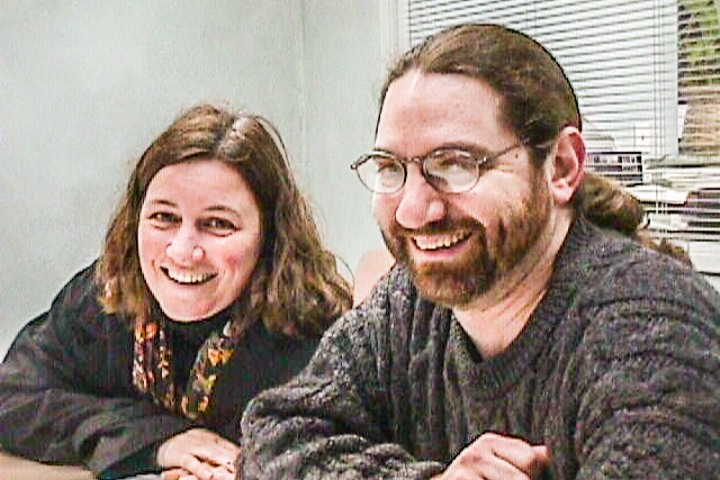 How can we adequately express how pleasant it was to work with you both? You were, from the first time we met, completely reliable, intensely involved, and exceedingly competent in each step involved in the sale of our Berkeley home! You helped us to understand the present market situation, were creative in helping us to take advantage of that specific market and guided us ably into a contract which completely blew our socks off!
Andrea and Michael Scharff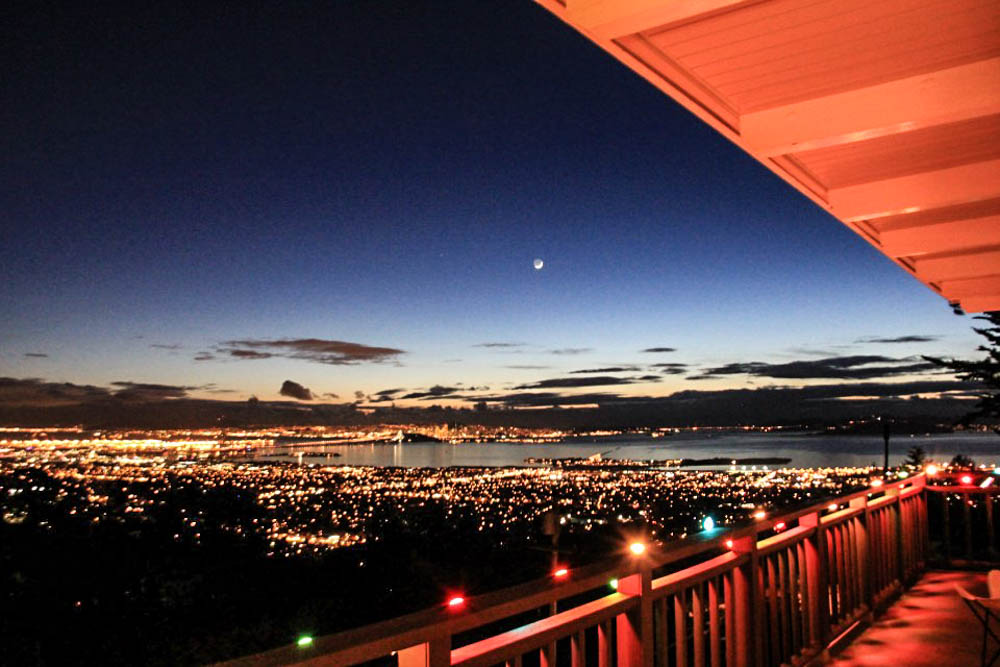 Kevin and Kelly an amazing view from their beautiful Berkeley Hills home … it had a wonderful flat garden … which was particularly magical at night.
They had such a great experience working with us on the purchase, they called us again when it was time to sell.
It was important for them to sell quickly, so we pulled out all the stops and got their home on the market in about a week.
When it was time to look at offers, two were quite similar in price. I called the agent with slightly better terms, and told her the sellers were finding it difficult to decide between the two and asked what they could offer the sellers to have them consider their their offer. After conferring with her client, they raised their price by 5% … or $60,000!
Expertise pays off!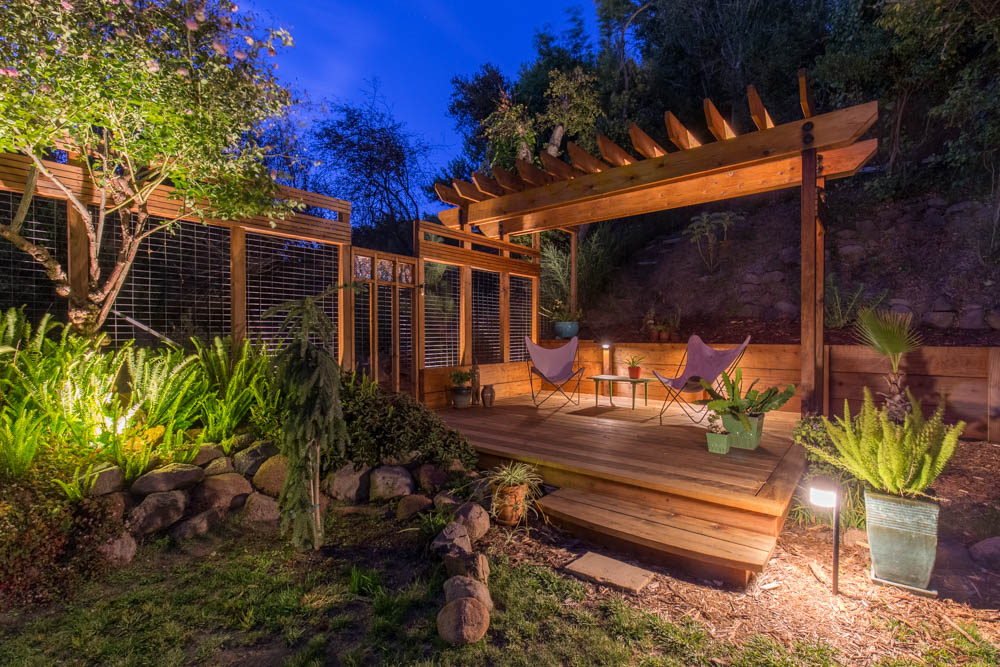 In the end, Ira and Carol negotiated an offer that was easily the highest price any comparable property in our area had gotten before.
There were times when emotions and worry were in the forefront of our minds, but throughout the entire process, Ira and Carol were there to answer questions and provide sound guidance that in the end resulted in a sale price that stunned us as well as our neighbors.
There is no question we made the right decision calling Ira!
Jarad & Eva Carleton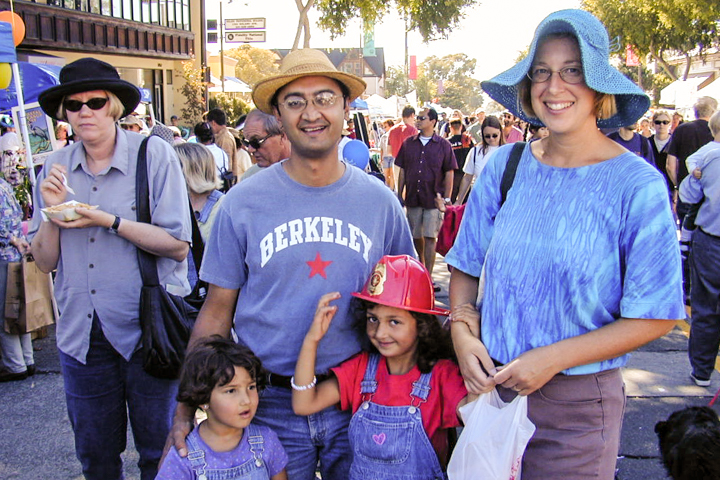 The bid we actually accepted was hand-crafted to please us: we had a one-month rent-free rent back, the house was purchased as-is, and the price was very good.
I do not know what Ira and Carol did to drum up interest, suffice it to say that they know exactly what they are doing. They delivered exactly what they promised. Having sold three houses before, each with long drawn out and traumatic negotiations, this was a very welcome change.
Nicole & Srinivasan Keshav

We used Ira & Carol to help us in a 5th (Ira update – now 7!) real estate transaction. If using the same real estate agents 5 times doesn't speak volumes I don't know what does.
They are extremely experienced and knowledgeable in many areas – market trends, neighborhoods, the real estate transaction, home inspection and preparation and negotiations. I think my favorite things about Ira & Carol is that they are good, honest professional people who have your best interest at heart.
Ben & Jen

Thank you, Thank you, Thank You!!
What a journey! What a Trip!
Carol and Ira you were both wonderful to work with – always stating clearly and calmly what you needed us to do next and providing us with ample information and our options succinctly outlines so we could make our decisions easily and quickly. Your general attitude and seasoned negotiating skills reduced our stress factor by 90%. And last but certainly not least you sold the house in an amazingly short period of time and for better than asking price. We are most grateful!
Sincerely,
John & Rebecca


You saved us money by advising against unnecessary redecorating and repairs, and your negotiating skills (or was it just charm?) got us a partial refund of our rent when we were able to move out before the end of the rent back period!
Elizabeth Zusalim


Your professionalism and attention to detail allowed us to complete a very quick close – seven days from signing. When asked about having a good negotiator on my side of the table, I would not hesitate in recommending you. It should be noted that you succeeded where others had failed.
Stewart Hall
#Negotiate #Strategy #Negotiation #Experience #Serkes