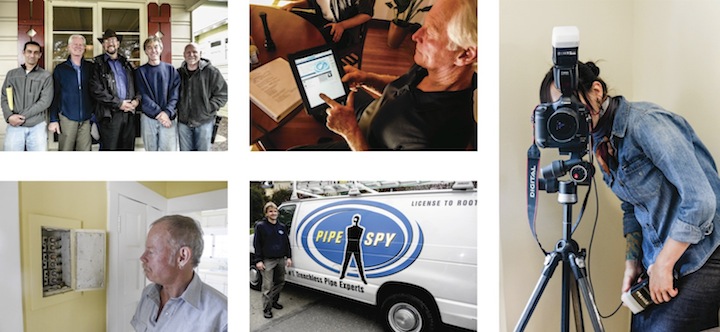 Title, Lenders, Inspectors, Contractors, Stagers … we coordinate it all
There is no question in our minds, especially when seeing the prices comparative homes are selling for now, that we were fortunate in having you two represent our interests in the sale.
Your advice about selling in the spring, using Gary's services for renovations and staging, hiring an excellent and reasonably priced moving company, and advertising our house worldwide as well as nationwide (great photos) made the sale as beneficial and quick as it was.
We also enjoyed getting to know you – Ira with his strategizing and Carol with her uncanny attention to detail – as people as well as very talented professionals. You made our parting from that much-loved place even enjoyable with the wine and cheese evening for our neighbors and us before the first Open House.
We are and will be happy to recommend you and your services to all who ask. Warmest good wishes to you both for "good fortune" in your work to come.
Bill and Jean Lesher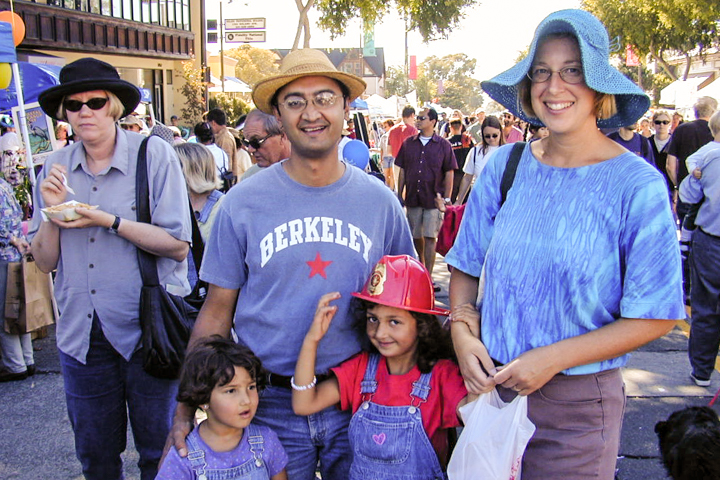 We used Ira and Carol Serkes to buy a house in Thousand Oaks and sell it two years later. Simply put, they stand head and shoulders above every other real estate agent we have used in the past. We have complete confidence in their real estate skills for both buying and selling houses.
We asked Ira what he would recommend maximizing the sale price. He walked us through every step of the process, making sure we had no questions unanswered so that we felt very good about what we were about to embark upon. To our surprise, he stated with no hesitation that we would have multiple offers within six days of placing our house on the market. Real estate agents very rarely display that level of confidence, and I was somewhat taken aback by his prediction. He was absolutely right!
I should add here that Ira very tactfully suggested to us that we should engage a stager to improve the presentation and thus the sale price. Despite our initial misgivings, we followed his advice, and we believe that this was a critical factor in our getting an offer price that was $60,000 more than our asking price.
I do not know what Ira and Carol did to drum up interest, suffice it to say that they know exactly what they are doing. They delivered exactly what they promised. Having sold three houses before, each with long drawn out and traumatic negotiations, this was a very welcome change.
Ira and Carol are always reachable by email, cell, or in person. They are a pleasure to work with and have been very pleasant to our two kids. They have also been our neighbors for two years, and we loved the times we happened to run into them. In short, they are not only superb real estate professionals; they are also genuinely nice people that we are proud to have been associated with.
Go with them! You will not regret it.
The Keshav Family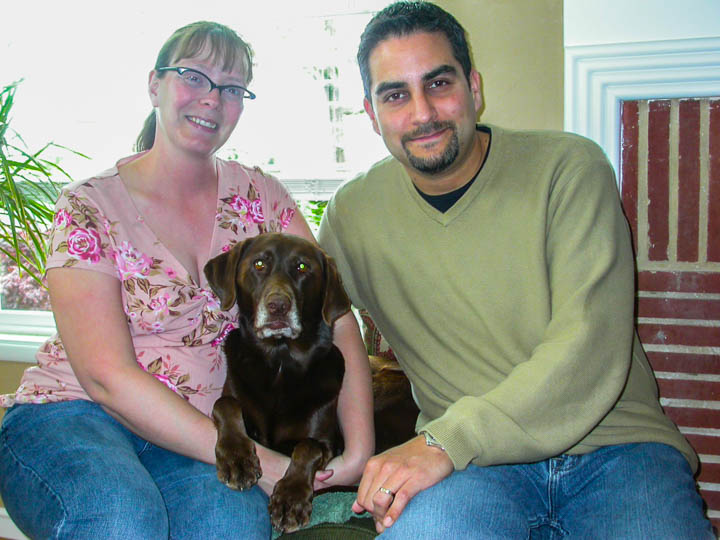 I am writing to express my gratitude for the handling of the relocation sale of our home. I am five months pregnant, moving to another state, and dealing with a forest of paperwork relating to my husband's relocation for work.
It is hard to believe, but I was required to interview various agents and some would not even speak to me because they knew doing a relocation would be extra work – more paperwork, more signatures, more reviews, more delays – everything you can think of needed to be reviewed by three parties aside from buyer and seller. To my surprise and delight, Carol and Ira insisted that this extra work was not only 'no problem', that they had done it many times before and were prepared for the intensity of a very short time frame.
Within a course of fewer than three weeks, we had my home listed, inspected, staged, shown, and sold for above asking – all with a smile on their faces. This was extremely important to me as my spouse had already moved and I was doing this alone while pregnant and struggling with the additional requirements a relocation entails.
Overall, the experience was not just painless, it was pleasant and we would wholeheartedly recommend Carol and Ira to anyone seeking assistance in buying or selling.
Michael & Andrea Mohan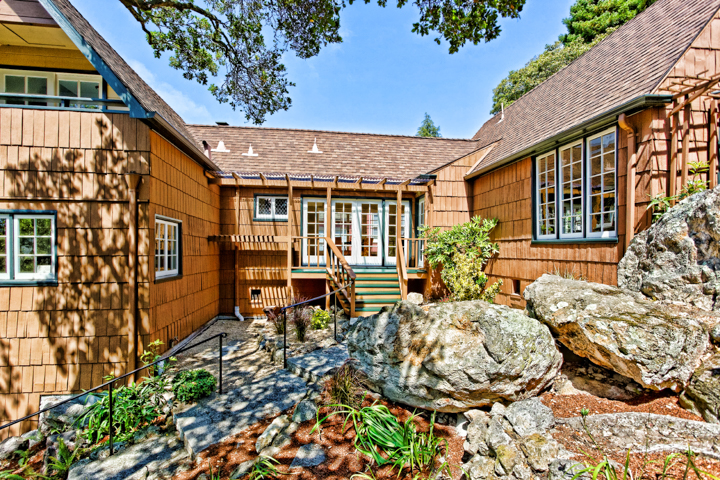 Ira and Carol helped us with every aspect of the sale:
Advice and follow-through for preparing our home for sale;
Recommendations that we obtain various inspections prior to market so that all details of the condition of our older home would be available to all interested buyers;
Providing us with all current information on local market conditions, so that we could make an informed decision on pricing;
Keeping us posted on all activity, questions, comments, and showings, and;
Analyzing with us the multiple offers received on our home.
Ira's expert skills with technology were demonstrated immediately with our home's vast exposure to the internet. Carol gave careful attention to all necessary documentation in the sales process – disclosures, requirements specific to the City of Berkeley, etc. – ensuring all forms and documents were properly and accurately completed on a timely basis.
Ira and Carol work as a wonderful and effective team. They are honest, efficient, have their clients' best interests at heart, and are enormously skillful. We give Ira and Carol our very highest recommendation.
Jim & Mary Hartman

Ira and Carol Serkes are quite simply the best in the business. Their tireless work on our behalf in finding us a home in the Berkeley hills was merely the foundation of a tremendous working relationship that we developed.
Ira and Carol were thoughtful and patient, counseling us and guiding us to the perfect home. My wife and I both have very busy professions and often only arrive home late at night. But at many odd hours, Ira and Carol cheerfully agreed to show us around the weekly offerings, giving us their frank insights into which homes were turn-keys and which were "turkeys!"
An extra benefit of working with Ira and Carol is that they were able to recommend the most trusted and reliable engineers, home inspectors, and other experts to help us along the way.
Ira and Carol are also expert negotiators, representing their clients zealously and fairly. More than anything, Ira and Carol were wise … and just plain good folks.
There are no better realtors in the business, so if you are in the market for a home in Berkeley, Albany, and environs, look no further. The most important step in your search for a home is complete!
Sam Ernst, Esq. and Dr. Kavita Ernst, M.D.,

When we relocated to the Bay Area, we contacted Ira and Carol Serkes to help us find a home. Ira and Carol spent a great deal of time with us to determine what was important to us – the type of house, the neighborhood, and other amenities. Together, we found the perfect home. Ira and Carol worked with us to structure the offer, offering recommendations and valuable insights on the Berkeley real estate market. They were there during the inspections and provided excellent recommendations for inspectors as well as contractors so that we could obtain quotes for items noted during the inspection.
More importantly, Ira and Carol don't disappear after the close. We've kept in touch and don't hesitate to call them with questions. They also threw a super housewarming brunch for all of our neighbors.
We wouldn't hesitate to recommend Ira and Carol to those who are seeking a personal, handcrafted approach to buying or selling a home in the area.
Theodore Kallman, Ph. D. & Deborah Kallman, M.B.A, CPA

We used Ira & Carol to help us in a 5th (Ira Note: now 7th!) real estate transaction. If using the same real estate agents 5 times doesn't speak volumes I don't know what does.
We're selling a home with Ira & Carol Serkes and they have been great; they had all the expertise and advice, everything was just spot on, and did a great job of getting our job out there on the internet.
The marketing was incredible. I didn't realize you could market a house this much. It went above and beyond our expectations and we're really happy – we got a bunch of offers. Go with Ira and Carol Serkes …. again and again!
Ira & Carol are extremely experienced and knowledgeable in many areas – market trends, neighborhoods, real estate transactions, home inspection, and preparation and negotiations. I think my favorite thing about them is that they are good, honest professional people who have your best interest at heart.
Ben & Jen

After an unexpected family event, we needed to move to Europe to take care of an elderly parent. We only knew one person we felt we could trust with selling a home that we never intended to move out of, so we called Ira. To put it simply, he was always a person that was sincere, honest, ethical, a straight talker, and very oriented toward quantitative metrics in the real estate sales process.
Ira brought in a person he considered to be one of the best photographers in the Real Estate business and as I watched the process and the photographer explained what he was doing, I realized that I was in the hands of someone capable of catching the beauty of the property in a way that most real estate photographs do not.
From all of those photographs, Ira and Carol created their first-ever 4 page glossy, professionally printed, brochure handout for people visiting during the open house days — it was so stunningly beautiful we couldn't believe that was our home in the brochure (we have kept a copy so we can always remember it). Those photographs were placed on a website that was created just for our home and they were also placed on various real estate websites.
While all of this was going on, Carol was extremely detail-oriented about every last aspect of the paperwork and inspections. Her work in this area made sure that when we got to the end of the process — the actual sale — that there wasn't a single obstacle in the way of rapidly selling the home once an offer was made.
The final stage of the process was two open houses that attracted so many people it surprised even Ira and Carol.
In all, we got 11 bids on the house, which in itself was stunning for us and Ira. Ira and Carol negotiated an offer that was easily the highest price any comparable property in our area had gotten before.
There were times when emotions and worry were in the forefront of our minds, but throughout the entire process, Ira and Carol were there to answer questions and provide sound guidance that in the end resulted in a sale price that stunned us as well as our neighbors.
There is no question we made the right decision calling Ira!
Jarad & Eva Carleton

Ira has more data at his fingertips than anyone I've met in the business. And I am a data guy so it helped me to understand the dynamics of the market. Plus he's got great web/mapping/updates that come out on a weekly basis. Ira is always very prompt in getting back on questions and updates.
Carol is great at taking stock of the properties, offering candid advice, very thorough during inspections, and great to talk to. She negotiated some things into the deal for me that I missed or didn't think to ask for. And we got them. She also gently steered me away from a couple of properties that in hindsight I am glad I didn't pursue. Her diplomatic skills were excellent.
They make a GREAT team and I know they really put in a lot of time what with all the back and forth about properties, contracts, documents, negotiations, and the like.
Oh – and did I mention the pizza party they hosted on Pi day?
Great folks and super professionals give them a call. I will again for the next transaction!
Jerry Parmer
When a house that met our needs appeared, Ira & Carol pounced on it. They left messages at both our offices and at home, saying that the price of a house had been reduced. We looked at it that evening and immediately made a bid. Ira & Carol acted so swiftly that we didn't end up in a bidding war. In fact, while we were having home inspections, several people came by, thinking that our house was still on the market.
Once our bid was accepted, they were able to recommend several home inspectors who did a very thorough examination of our house. The inspectors uncovered so many serious problems with the house that I thought there was no way we were going to be able to afford this house with all the added repairs. But Ira & Carol are excellent negotiators and by the time they were done, the sellers left us enough money in escrow to pay for the foundation repairs!
Ben & Jen

As buyers' agents, Carol and Ira Serkes were exceptionally knowledgeable of the Berkeley market, diligent during each stage of the deal to look out for our interests, and always responsive to our requests and queries. This was especially so when we had an offer accepted and then entered into inspection: thanks to the Serkes' attention to detail, our inspection uncovered significant items previously undisclosed and un-investigated.
Ira and Carol also make innovative use of technology – from plotting sales data to displaying maps to showing angles of the sun at different times of day and year inside homes! With the Serkes, you get 2 super agents for 1. We highly recommend them – they embody the highest value you can expect from real estate professionals.
Aaron Padilla

It was difficult to house-hunt while living 70 miles away in Santa Cruz. But Ira's website, his use of technology for communication, and his continuous availability via cell phone made working with them a breeze. Fortunately, Ira's website had up-to-date information on the properties having weekend open houses so we could decide whether it was worth the trip up each weekend.
Unique to Ira's website are maps of the open houses in Berkeley and Oakland neighborhoods for each weekend, which we found an invaluable timesaver for seeing if a house was for sale on our favorite streets and optimizing an open-house visiting itinerary. Their own photos and commentary give you a more realistic assessment of the house than what you can glean from the MLS posting. Their website was very comprehensive.
When we made an offer on our house, Ira really kicked into high gear. Ira recommended inspectors and even met with them when we were not available. Our inspection team identified that major engineering work was required on the foundation and retaining walls in the yard. Thanks to Ira's skillful negotiations and experience, we were able to convince the seller to reduce the purchase price by $180,000 from our initial offer!
Thanks again Ira and Carol for helping us purchase this fantastic house at a great price.
Jenn Hyman
#Serkes #Berkeley #Staging #Inspections