How you live in a home and how you prepare it for sale are two very different things.
Our staging team creates value for our sellers! Our sellers typically receive an 8:1 (and sometimes 10:1) return for each dollar invested. Staged and well priced homes receive more offers, and each additional offer we get for you increases your sales price by 2.5-5.0%. We've sold some of the staged homes for as much as 50% above the list price!
We'll review the reports with you and identify the optimal repairs to carry out … and what we can negotiate the buyers to take responsibility for.
Many of our listings have been in family for 30-60 years; it's particularly exciting to see how well these homes are transformed.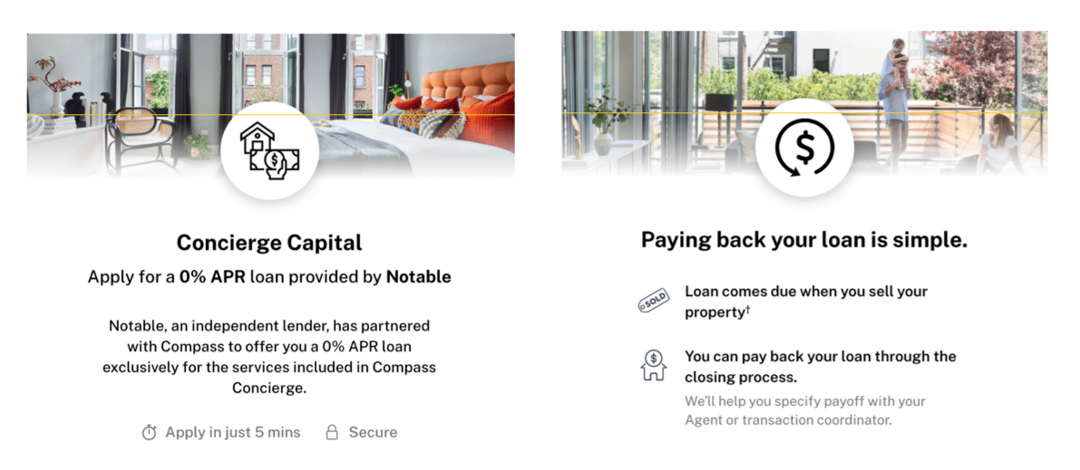 Our 31 Maryland sellers received an overbid 10x the amount they invested to prepare their home for sale. Our COMPASS Concierge program advanced all the funds for the transformation … and the seller paid them back at closing – no interest or fees!

---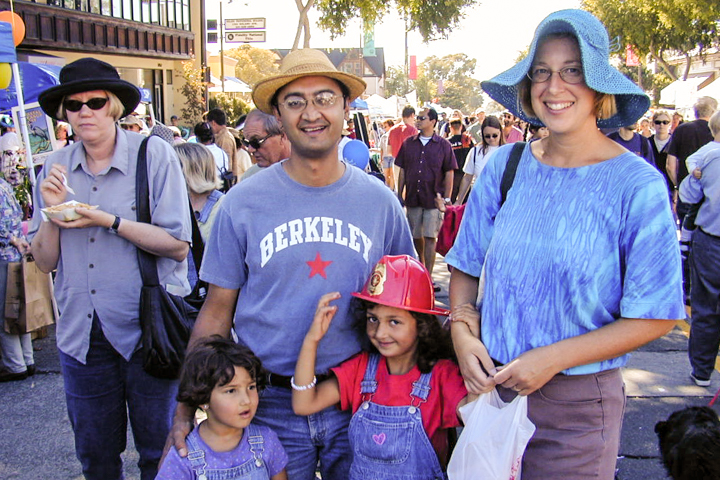 Having worked with Ira and Carol to buy this house, we called them and Ira immediately came over to our place. We simply asked him what he would recommend to maximize the sale price. Ira walked us through every step of the process, making sure we had no questions unanswered so that we felt very good about what we were about to embark upon.
I should add here that Ira very tactfully suggested to us that we should engage a stager to improve the presentation and thus the sale price. Despite our initial misgivings, we followed his advice, and we believe that this was a critical factor in our getting an offer price that was $60,000 more than our asking price.
Go with them! You will not regret it.
The Keshav Family
---
Sandy and Linda grew up in their family's home; they were amazed at the transformation!
Staging is much more than painting walls and bringing in furniture – it involves an integrated new look to your home by refinishing hardwood floors, changing lighting, installing new kitchen and bathroom flooring.
We've found that it has one particularly important effect – photos of our listings which have been prepared and staged look much better, and excite buyers who see the photos online into seeing your home in person!

---
As manager of a team of marketing analysts at a bank, I recognize professional expertise when I see it. You impressed me by emphasizing the benefits of living in our house, rather than the features of the house, and by listening carefully to what we thought was important. The brochures you developed were well written and effective. You offered lots of helpful advice, from pricing to staging the house to writing counter-offers. You saved us money by advising against unnecessary redecorating and repairs, and your negotiating skills (or was it just charm?) got us a partial refund of our rent when we were able to move out before the end of the rent back period!
We extol your virtues to anyone who will listen, and would be happy to serve as a reference for future clients.
Elizabeth Zusalim


---
Carol and Ira's talents complement their experience in real estate: Carol provided excellent advice on what interior improvements needed to be made in order to show the potential of the house to prospective buyers, and Ira's internet expertise created a wonderful website advertising the house.
We highly recommend Carol and Ira Serkes for selling or buying a home. 45 years of combined experience show: without any doubt they are the most knowledgeable and professional realtors around. We decided early on that we trusted Ira and Carol to guide us through the process of selling our house: we wisely followed their advice with excellent results.
Laura and George Billing
---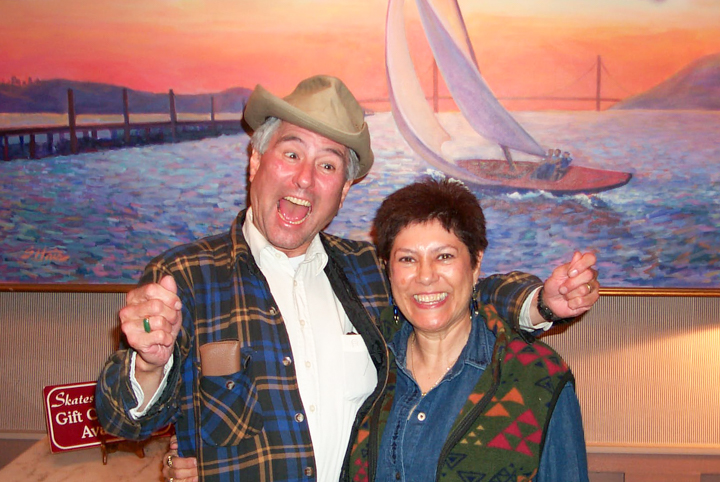 We have gone through the emotional roller coaster of selling our residence of more than twenty-six years and from our perspective, we can certainly advise anyone who is selling or buying property to utilize the capabilities of Ira and Carol Serkes.
John & Sara St. Simon

We wanted to send our heartfelt appreciation for all your good work representing us in the sale of our home. At all times we have found you to be professional, caring, informative, and fun to work with! Additionally, my dad is 83 years old, so you have been particularly helpful to both us in helping my dad through the transition of the sale of his home of 49 years.
We each found you through different channels: My dad had heard about you through the neighbors in the area – you came highly recommended; I found you because you represented a house up the street. I went to the website where you featured that property. I was amazed at how complete the information was on that particular home and, working in the research area of the transformation of the marketplace via the Internet, I recognized that you were ahead of the "pack" so to speak.
Lastly, you return calls quickly and your experience levels are above average. On top of it all, you are nice people! Thank you again for all your good work.
Cindy Sparhawk
---
My sister and I recently found ourselves in need of selling my mother's home as part of the estate liquidation process. Needless to say, it was an emotional and trying time for us.
We needed a real estate agent who would be understanding of our needs, knowledgeable of the area, and market, and effective in bringing the sale to closure in a short period of time. We turned to a family member who had retired from the real estate business, for references. With no hesitation and with absolute confidence he recommended the Serkes .. the Berkeley experts… who will take care of all your needs! Now we owe both the family friend and Ira and Carol Serkes team a great deal of gratitude!
Mary Fonseca & Bill Gonsalves
---
Gayle and I would like to thank you for all the great work you did in marketing our home and the remarkable price you brought in… as you know from my reaction, it greatly exceeded my expectations
It was an absolute stroke of luck and a real pleasure for us to put ourselves in the hands of such true professionals. We had lived in our home in Albany for over twenty-seven years and we were apprehensive that putting it up for sale would be a trying and difficult process. Quite the contrary, you kept us informed and updated throughout the process. Things moved very quickly and the evening we received the many offers you obtained was exciting and very fulfilling.
Finally, I want you to know that we both regard you as being truly sincere and fine people!
Gayle & Harry Willett
---
Ira and Carol Serkes did an exemplary job of selling our early-20th Century Berkeley bungalow. Our relationship with Ira started many years ago when I found him on the Internet and recommended that my father-in-law contact Ira about getting an evaluation of his house.
Ira patiently dealt with my elderly father-in-law and gave him information on the marketability of the house at that time. My father-in-law decided to stay put, but I kept Ira's info for future reference.
Years later, after my father-in-law died, we contacted Ira about putting the inherited house on the market. Ira came armed at our first appointment with graphs showing a market analysis. He took pictures of the house, noting some of the clean-up work we had started, compared to the condition of the house when he first visited it with my father-in-law. He also weighed in on the remodeling projects we had planned but was careful about leaving the decisions to us.
Ira showed us how the property would be marketed– a dedicated website featuring the house, brochures, signage, open houses– and we signed on with Carol and Ira. This team is well connected in the community and uses technology in a savvy way to promote your listing. Carol is the documents guru and makes the process of executing documents a much easier process.
By the third week of the listing, we had about 14 offers and the house sold well (well, well!) over the asking price. We could not have been happier with the outcome.
Carol and Ira are the consummate real estate professionals and I highly recommend them.
Michelle Adams-Walton & William Walton
---
Optimal repairs and updates – our focus is on the work which gives your the highest return on your investment.
#Serkes #Repairs #Staging