Thousand Oaks
Neighborhoods
Welcome to our neighborhood, Thousand Oaks! We have lived in the same home here for over 40 years. We love the architecture, history, neighbors, restaurants, and shopping.
We've sold many homes here … a number of them twice, and 670 Santa Rosa … three times!
What makes Thousand Oaks unique?
Rock Stars, Paths & Urns!
Our rock stars have names like Monument Rock and Gibraltar … which really does resemble the Rock of Gibraltar and is practically in our own backyard. The book "Berkeley Rocks" is filled with photos; "Living Among The Rocks", a Berkeley Architectural Heritage Association (BAHA) booklet (available at Pegasus on Solano) features a rock map … and the homes built atop them! Stroll up Vincente from Colusa to the cul-de-sac at the north end to see some of our favorites.
Tall stone urns and neighborhood paths are neighborhood features, placed by the developers of 1920s North Berkeley. Indian Trail path starts on The Alameda next to one of the few remaining original urns and goes up to Great Stone Face Park on Yosemite where TONA, our Thousand Oaks Neighborhood Association has installed a new one. The urns once were all over Thousand Oaks and were lost over the years. TONA has worked hard to fund, create and install new urns around the neighborhood.

Sorry we are experiencing system issues. Please try again.

Thousand Oaks is bordered on the west by Albany (Memorial Park and the pool is nearby); Kensington (Kensington Circle to the north has a pub and a great Sunday farmers' market); Berkeley Hills to the east (Tilden Park and Eastbay Regional Parklands), and Thousand Oaks/Northbrae to the south.
Downtown Berkeley and UC Berkeley are about a 15-minute bus ride away. It is easiest to go through the Solano Tunnel, originally built for Southern Pacific streetcars. San Francisco is about a 30-minute BART ride from the Berkeley BART station, and the AC Transit direct bus to San Francisco and local bus to BART run along Colusa, Solano, and Arlington, and takes about 45 minutes.
Solano Avenue has some wonderful restaurants: Cugini's specialty is calzone baked in a wood-fired oven; Vanessa's Bistro for upscale Vietnamese and cocktails (but don't miss Taco Tuesday…); Ajanta and Kirin for Indian or Chinese specialties. For a quick bite or snack, stop at iScream, Zachary's Chicago Pizza, Cactus Taqueria, Noah's Bagels, or Jerusalem Organic Kitchen, all at the top of Solano. And of course, Peet's and Starbucks coffee houses.
For fresh produce, flowers, and live music, visit the Sunday morning farmers' market at Kensington Circle. Head north on Colusa, and you can't miss it.
Want magazines, books, or videos? Just visit Pegasus (their sister stores on Shattuck and College in Rockridge).
The nearby North Branch of the Berkeley Public Library has a nice selection of videos.
Bonus tip – Berkeley residents can join the Albany Library, part of the Alameda County Library System, and borrow books, CD's, DVD's and digital media from that network too.
I reserve several books each month online … and the Albany Library is easy to get to – just a block from Solano at Masonic … and it even has a parking lot in the back.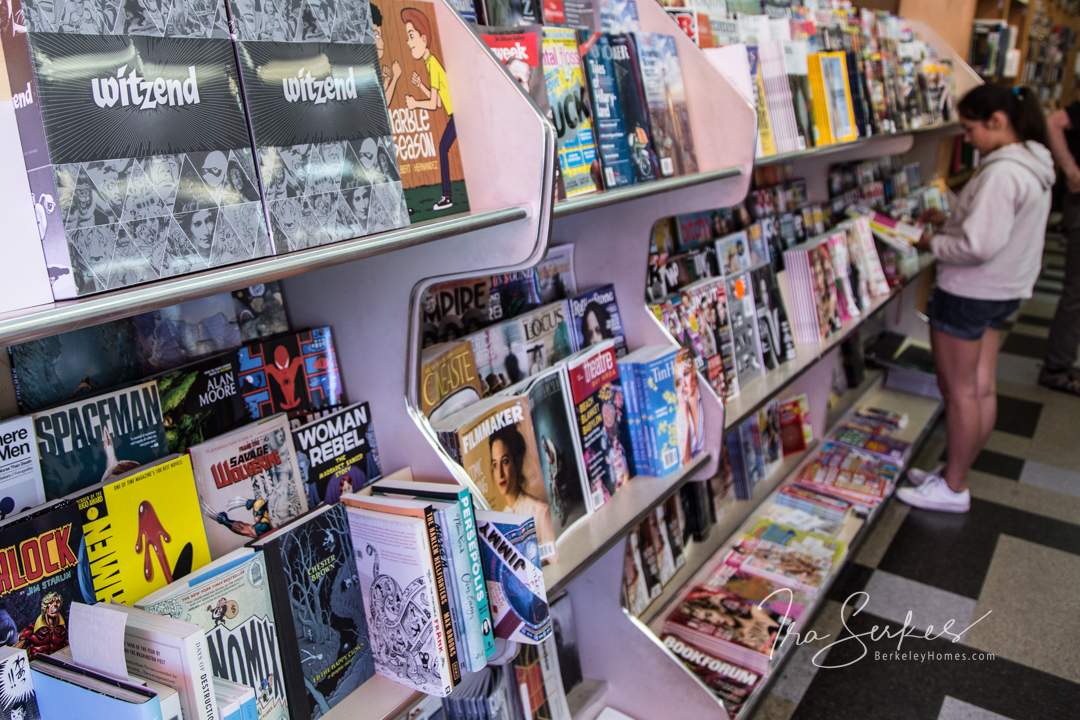 Pegasus Books – Solano Avenue
Sue Johnson Lamps & Shades, a well-known specialty shop is always magical at night with their distinctive handmade lamps and mica shades in their show windows.
The Solano Stroll awaits you the first Sunday after Labor Day. The Stroll kicks off with a big parade, and then the street fills with musicians and dancers, crafts, and community organizations. It is a mile-long block party with music, dance, food, and 100,000 of your friends and neighbors.
Thousand Oaks Elementary School celebrates Halloween with the Cal Marching Band leading a parade of costumed kids. When you're in the schoolyard, look for the tan concrete, which shows the underground path of Blackberry Creek before it daylights in a pleasant park by the playground.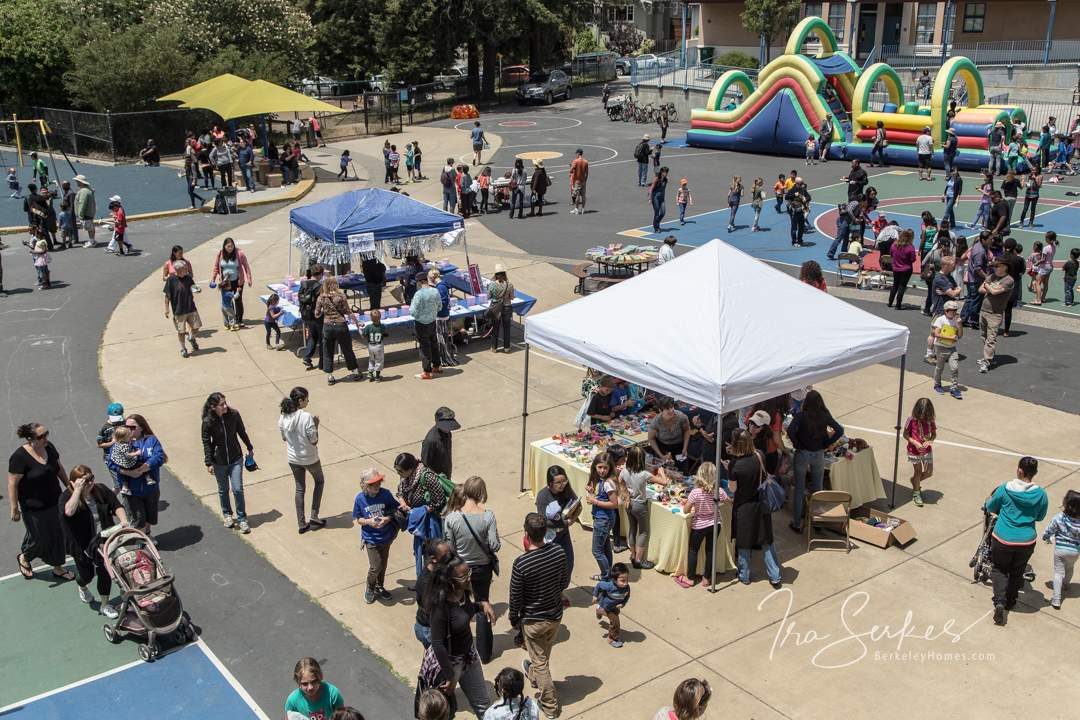 You'll find a variety of architectural styles in the area … Spanish Med bungalows and Craftsman cottages from the 20s. Bernard Maybeck, John Hudson Thomas, Julia Morgan, and Henry Gutterson all worked here in the early part of the 20th century and designed notable large homes here that are highly sought after. Many of them are beautifully preserved.
Homes west of Colusa tend to be 2 or 3 bedrooms; those east of Colusa are larger. Grander homes are located between The Alameda and The Arlington, with some particularly lovely ones on Yosemite.
Thousand Oaks is a very desirable neighborhood, so prices are in the top third of Berkeley's home sales.
Want to walk to shops AND have a view? GIve us a call and I'll let you know which streets have the best of both worlds!
#Berkeley #ThousandOaks #1000Oaks #SolanoAvenue #BerkeleyThousandOaks #Serkes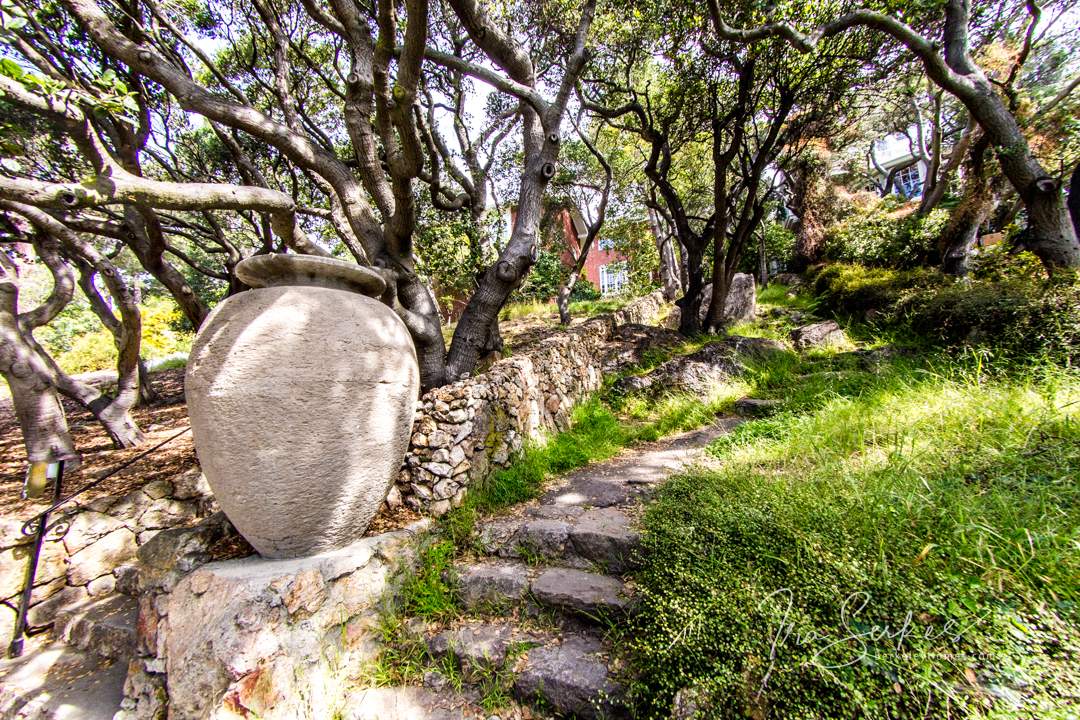 Urn at the bottom of one of Thousand Oak's paths
Meet-Up at Great Stone Face Park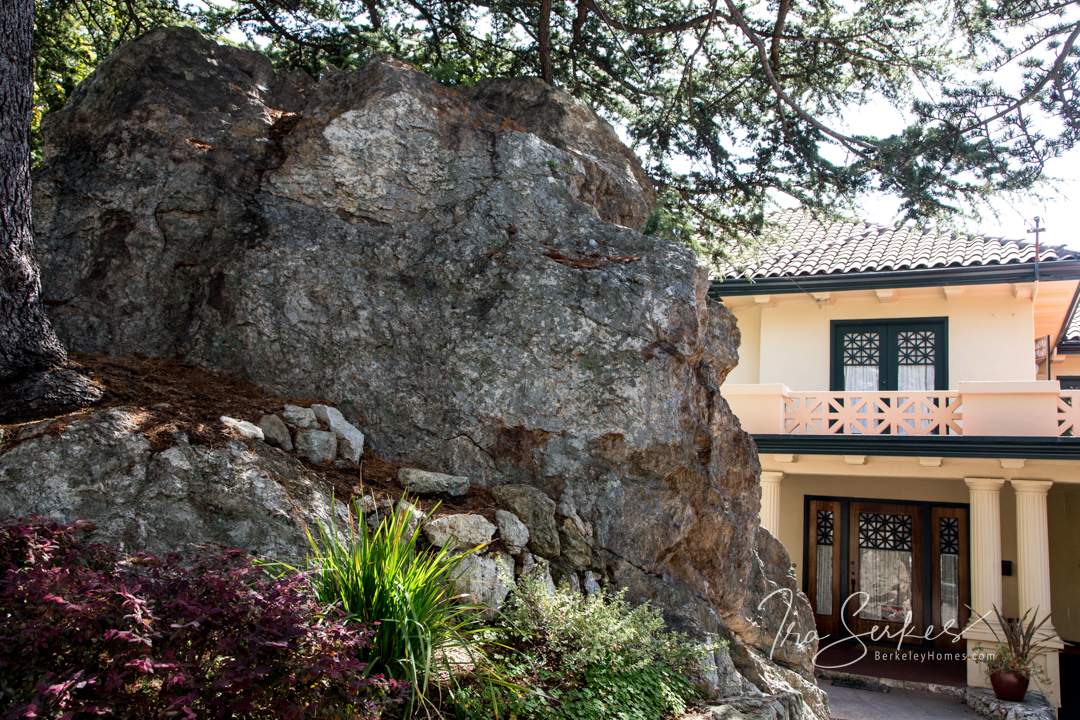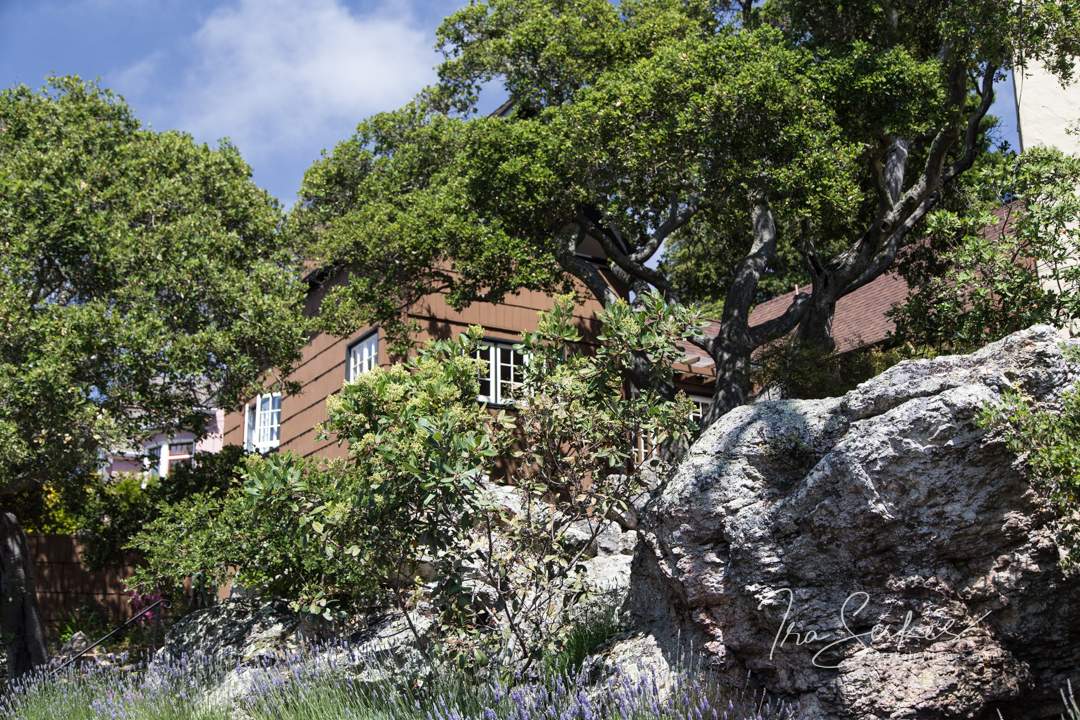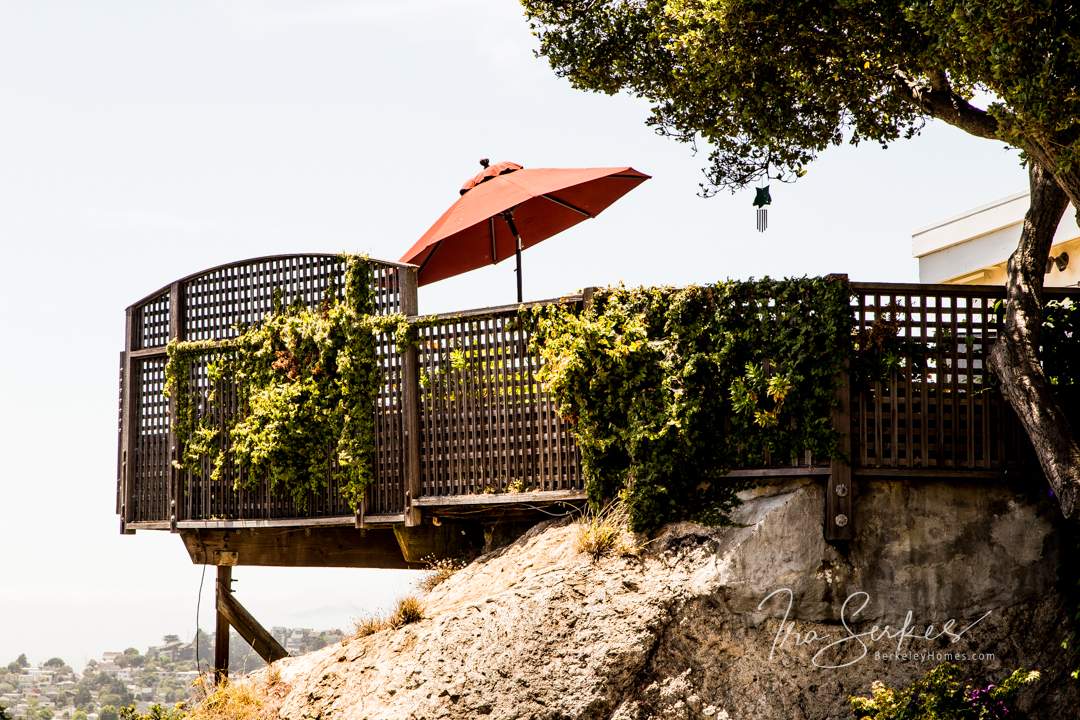 Vice President Kamala Harris attended Thousand Oaks Elementary School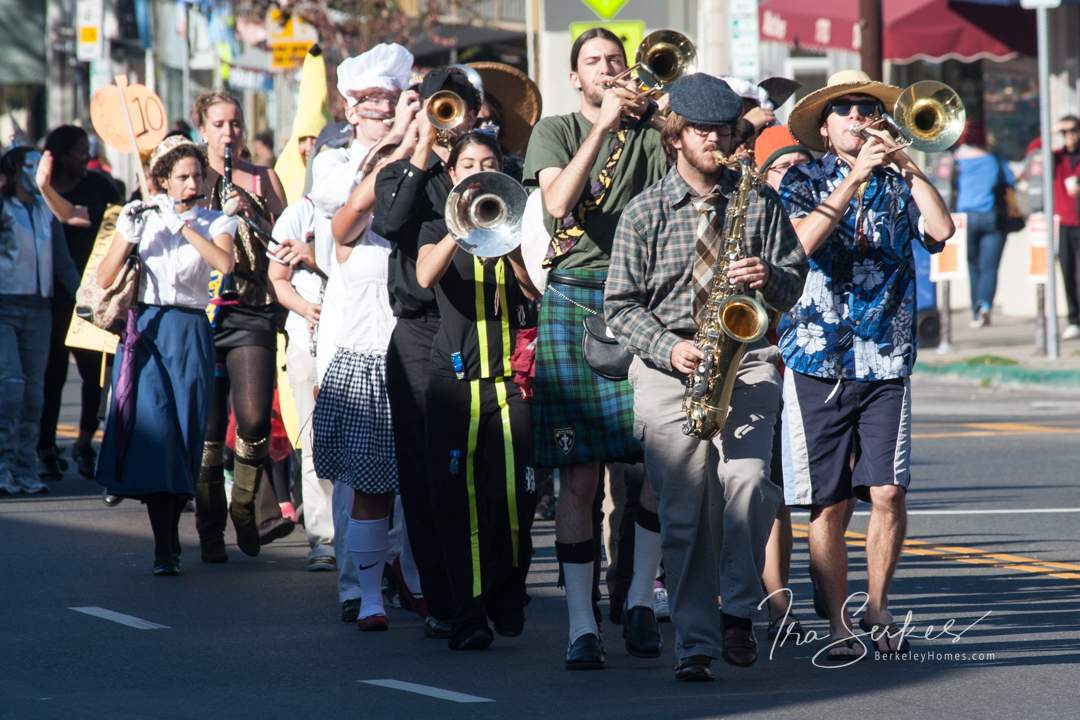 UC Berkeley Marching Band leading a parade of Thousand Oaks Elementary School kids up Solano Avenue on Halloween!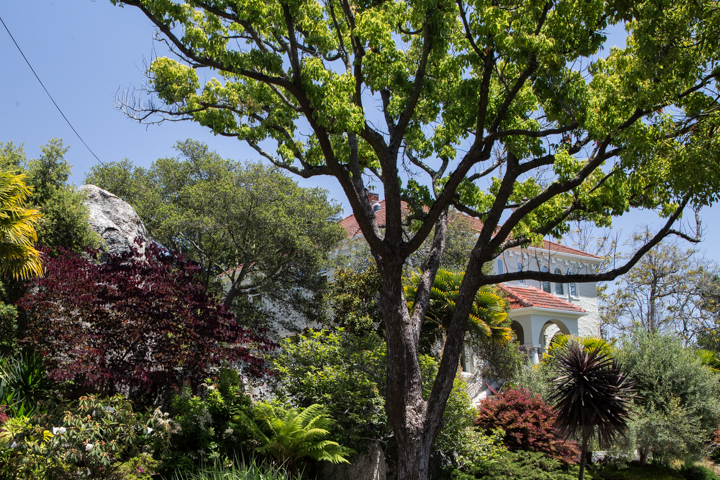 [/showhide]
Thousand Oaks Homes for Sale

Sorry we are experiencing system issues. Please try again.