North Berkeley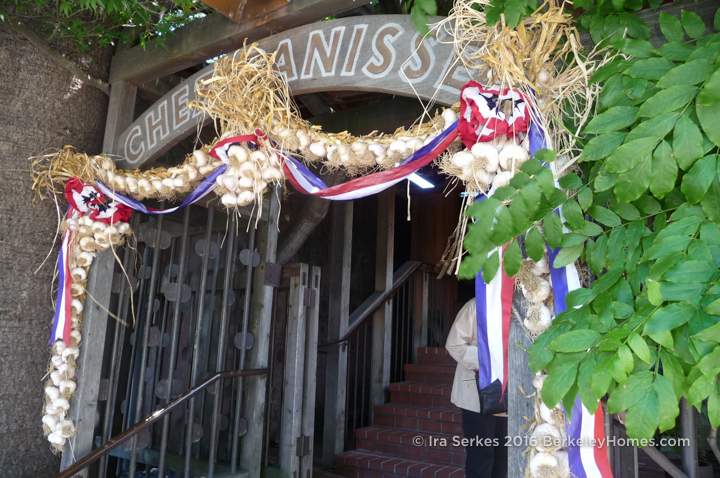 North Berkeley is home of world famous Chez Panisse restaurant, but I think our city is true claim to fame is that the very first Peet's Coffee Shop around the corner at Walnut and Vine. Be sure to visit the small Alfred Peet museum in the side room. Shattuck Avenue, between Hearst and Rose, is also known as the Gourmet Ghetto.

Sorry we are experiencing system issues. Please try again.

Every Thursday there is a pleasant farmers' market on Shattuck between Vine & Rose.
The Berkeley Art Center, and Live Oak Park, are just north of Rose Street. Live Oak Park has a theater, basketball and tennis courts, and hosts many festivals. The Hillside Club on Cedar has wonderful speakers, such as Richard Schwartz, an amazing Berkeley historian.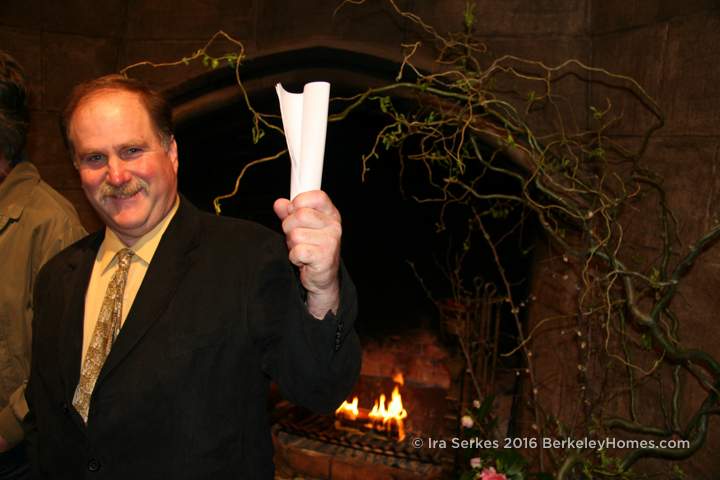 The Berkeley Lions sponsor "A Taste Of North Berkeley" which gets you food sample from dozens of local restaurants. Spring brings Chocolate and Chalk Art Festival, Autumn has Sunday Streets and also the "Day Of The Dead" Procession and we even have a "Snow Day" in December!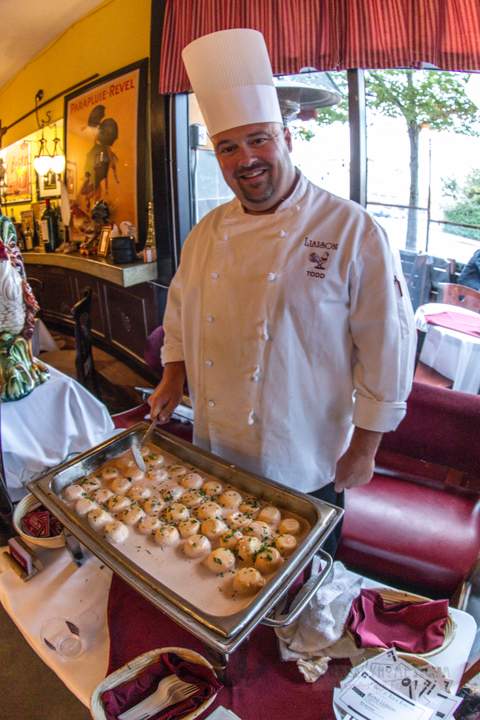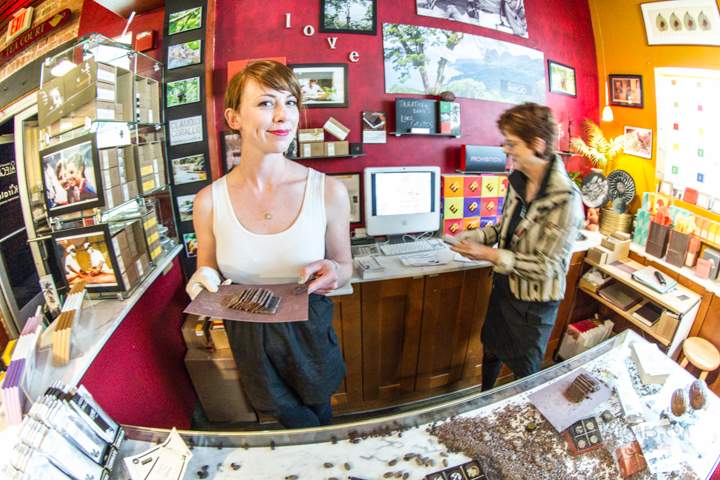 Angel, the wizard barista at the French Hotel Café, makes an excellent giant cappuccino. I hosted my very first photo exhibit, "Night Light", at the French Hotel!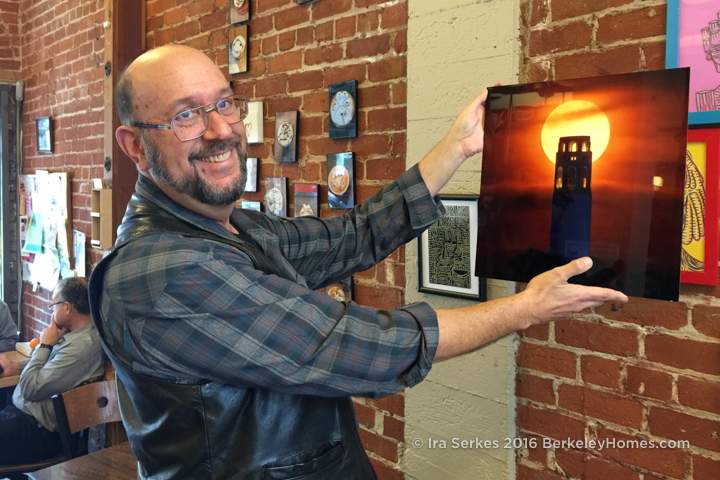 Gregoire's, on Cedar just up from Shattuck, is my favorite hole-in-the-wall restaurant … outdoor seating only. Gregoire is food comes in distinctive octagonal boxes … and he has the best french fries in town.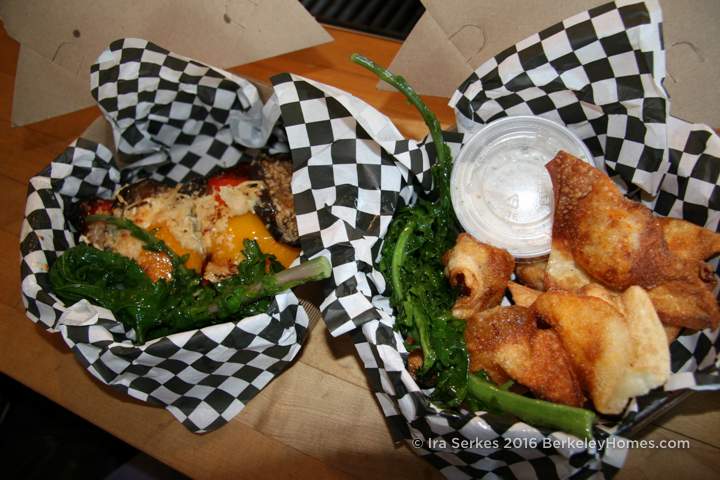 The Cheese Board makes great breads and unique pizza. Treat yourself to a few slices (they often add a small sliver as lagniappe), then hang out at the curbside parklet and enjoy live jazz at lunch.
Berkeley has great pizza … LoCoco is is up the street, Arinell in Downtown Berkeley is most-like-New-York-Style, Little Star on Solano is a great sit down restaurant … and our favorite is Gioia on Hopkins Street. That is where we celebrate "Pi" day every March 14th (yes, 3.14!)
Chez Panisse, Chez Panisse Cafe, and Epicurious Garden gourmet takeout are all across the street from Cheese Board. Don't miss the lovely upper garden with access to the Imperial Tea Court, serving elegant and organic Chinese dishes.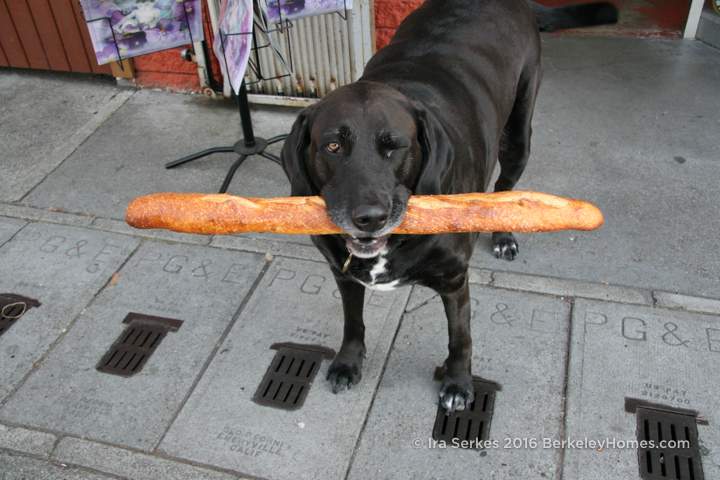 Virginia Bakery has been family owned for decades – it is where we get amazing apple and cherry pies for our annual pre-Thanksgiving thank you party. We filled our car with more than 60 pies, and they all went home with our wonderful past clients and friends.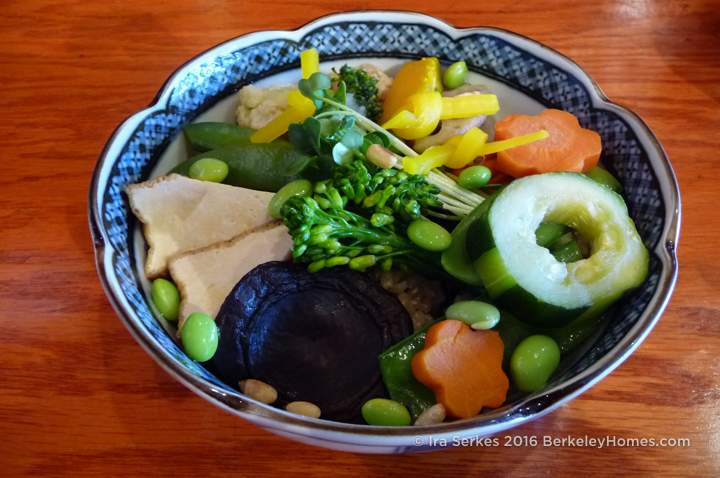 Saul's Deli has really good pastrami and matzoh ball soup … almost (but not quite) like being back in The Bronx. Every year they have a Chanukah Latke-fest … and even a Klezmer Band.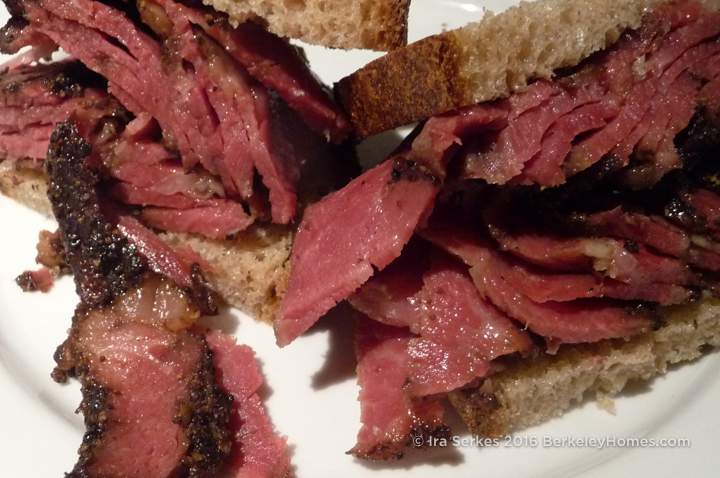 Books, Inc. a few shops away, hosts authors every week.
So … get a magazine from Books, Inc., a coffee from Peet is, a nosh from the Juice Bar Collective, have a seat at the parklet in front of Saul is … and enjoy a North Berkeley afternoon.
Selling or buying a home? Call 510-526-6668 or email <a href="mailto:serkes@berkeleyhomes.com">serkes@berkeleyhomes.com</a> … put our expertise to work for you too!
#Berkeley #NorthBerkeley
GourmetGhetto #Serkes