Open Sunday 17 Mar 2019
Open Saturday 23 & Sunday 24 Mar 2019
Open House Hours 2:00 – 4:30 pm
A Neighborhood You'll Love
What do you do when you've lived in a 2 bedroom bungalow for over a decade in a neighborhood you love … and want a more spacious and comfortable home? You remodel!
And that's exactly what the owners did!
Charmed by the leafy, quiet north Berkeley neighborhood, they spent many years frequenting the restaurants, shops and festivities of nearby Solano Avenue, including the popular annual Solano Avenue Stroll that stretches the length of the avenue.

Thousand Oaks offers all that and more … just check out the photos and video on our Thousand Oaks Neighborhood web site.
For everyday commuting, Thousand Oaks neighborhood has quick and easy access to San Francisco and Oakland by car, bus, or BART.
The Remodel … and a Room With A View
The owners realized a second story would give a more expansive view of the surrounding hills and neighborhoods, and enlarged their home into an open floor plan with excellent flow to the back yard deck. A second floor balcony also gives them wide views from the upstairs master bed and bathroom.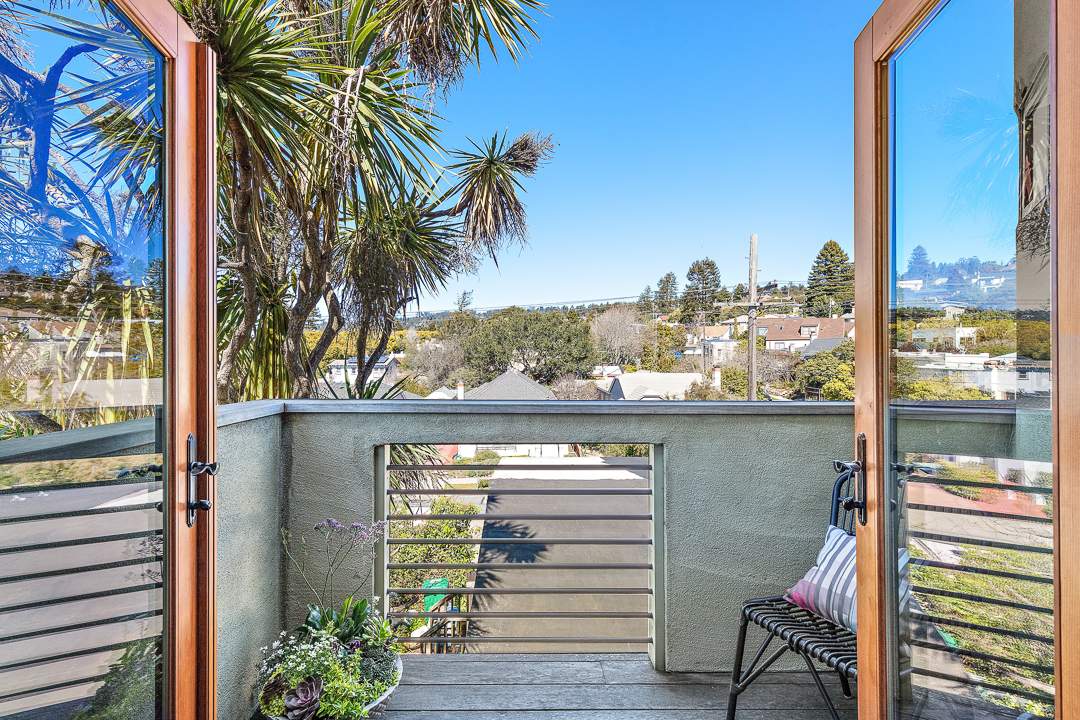 Combining modern design with a cozy, comfortable palette of warmer wood tones and accents the owners undertook the addition, remodel, and upgrades and finished mid 2005. You'll notice the results of their very active role in leading the planning, redesign, and selection of the new house layout, its high quality fixtures, and other custom house components.
The Transformation
706 Peralta … now a beautiful two story home! Here's what awaits you:
Total remodel into a more open flowing floor plan, designed for flexible use and entertaining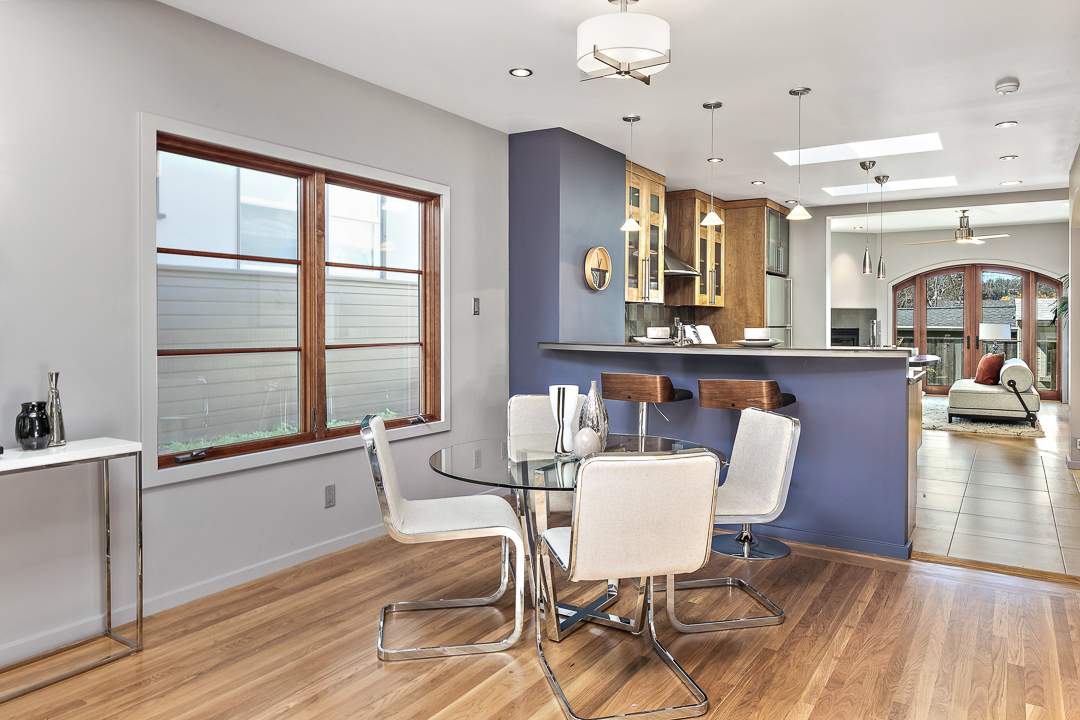 Family room and upstairs master bed and bath
Signature spiral staircase with a custom designed tower enclosure
Balcony with views of the Berkeley and Albany hills from the upstairs master bedroom
A finished backyard cottage.
Now a 2+ bedroom, 2 bath house with a bonus room (formerly a bedroom) which gives flexible living options.
More Details Here!