How do automated value estimates from Zillow, realtor.com, Redfin and the National Association of Realtors compare to actual prices? Our sales report shows you.
Neighborhood sales prices and online valuation estimates are helpful when deciding where to position your list price (or deciding what to offer) The graph show the relationship between recent home sales price trends and square footage. Berkeley's homes are diverse in condition, so you'd expect to see a scatter in the graph, this gives you an idea of the likely sales price range.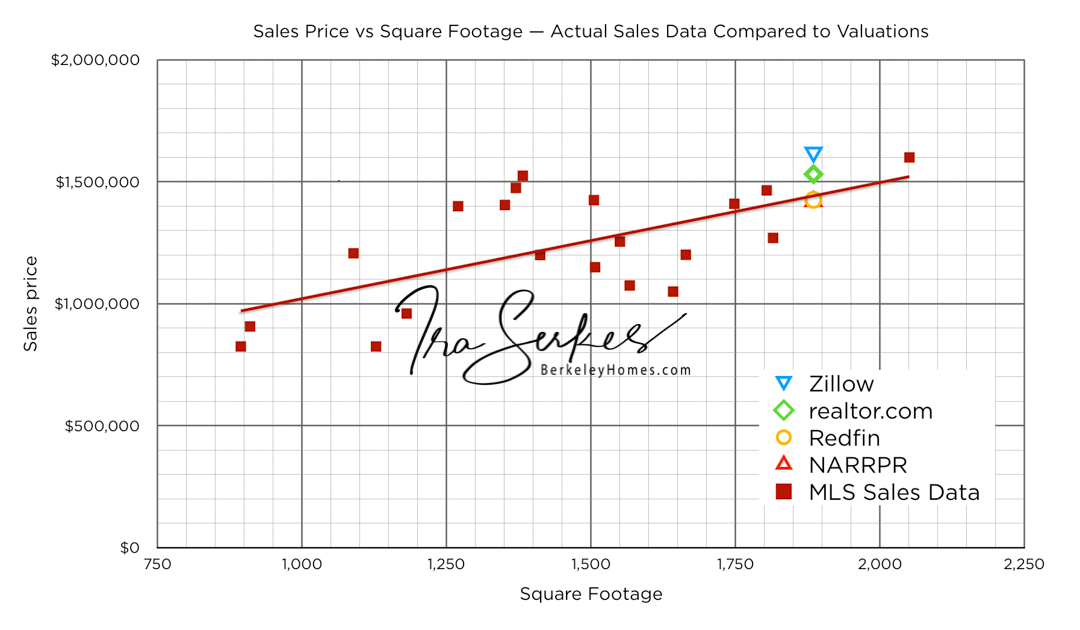 We've found that Zillow's Zestimates® in #Berkeley are generally high; and typically differ 5% or more from actual sales prices.
It's always our pleasure to find real estate relationships … people first, and also the correlations between sales prices with square footage and overbids with number of offers. The trends become clear, once you know the questions to ask.
Let's talk!
Ira Serkes