This shows the relationship between offers and overbids in one Berkeley neighborhood.
120% means the home sold for 20% above the list price!
The trend line for this neighborhood indicates that homes which had 2 offers generally sold for 15% (or more) above the asking price. Homes which received 4 offers typically had overbids 20% to about 50% above list! That's why strategic pricing is so important.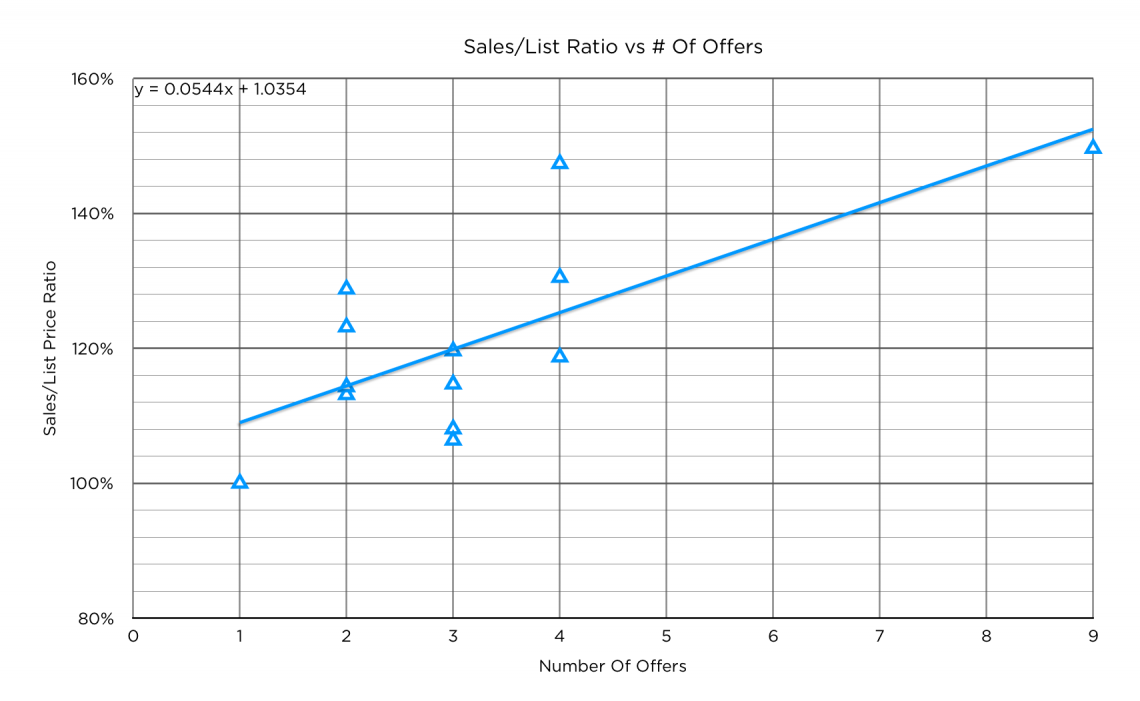 Thinking of selling?
We'll review recent sales near your home with you to define the optimal price position for current conditions. Some agents refer to these as "Comparable Sales" or "Comps." We know that every home is unique, so carefully review your home's features with those which have recently sold.
Buying?
There definitely is a relationship between how many other buyers are interested in a home, and how many offers the home receives. Our research shows the likely winning price range to get your offer accepted. Yes, there's scatter in the data, but it's much better than deciding what to offer out of thin air.
Ready to put our expertise to work for you: Call us at 510-526-6668 or email serkes@berkeleyhomes.com. We've personally represented over 700 sellers and buyers and look forward to you becoming our next raving fan!
Ira
Let's talk!