I love taking photographs of Art Deco architecture, and I'm trying out some different ways to present the photos
Uploading and geocoding to Flickr is one way, setting up a web page with all the photos is another, and a javascript page is a third.
Here's sample of the first two types of presentation – which do you prefer?
Click on the photo mosaic to go to the Flickr Site, the web page link is below it.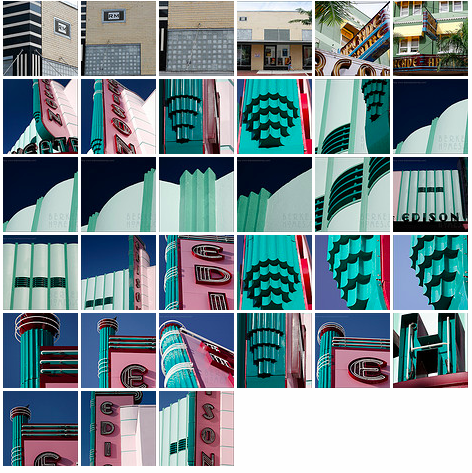 And here's the link to my photo page
The photos were taken in Fort Myers, Florida, and most of them are of the Edison Theater on 1533 Hendry Street.  It's now offices, but I'm delighted that they preserved the facade.