Berkeley's "Waving Man" Joseph Charles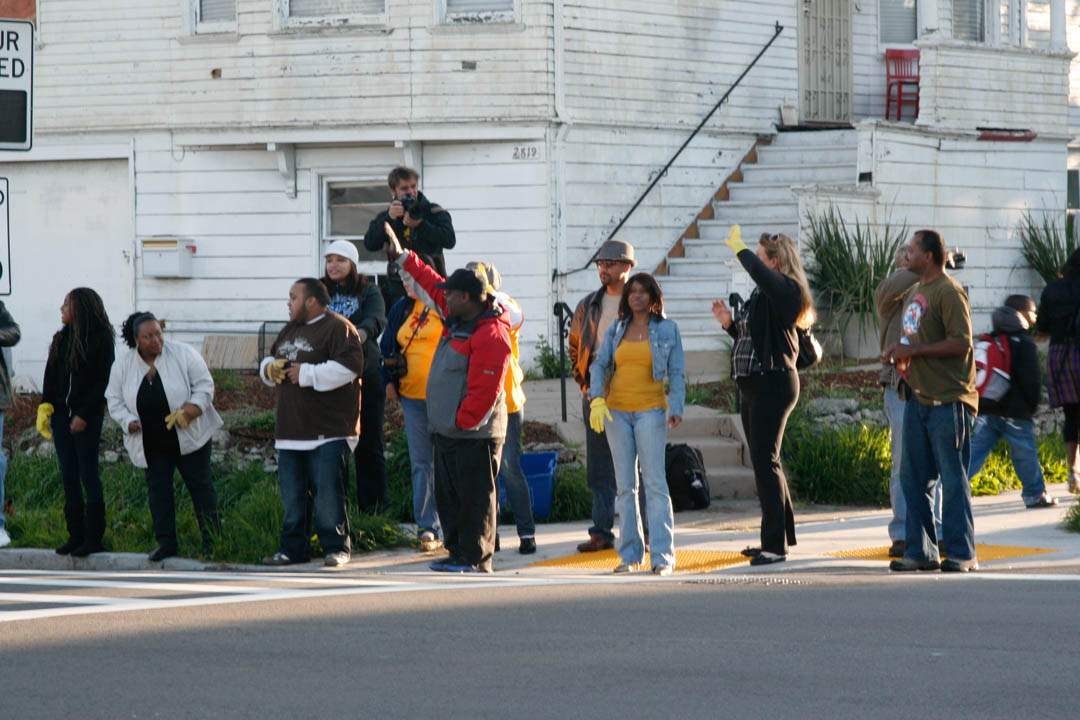 Mr. Charles was one of Berkeley's wonderful residents, who put a smile on everyone's faces.
For 30 years he held court on the corner of Oregon and Martin Luther King/Grove Street, waved to everyone driving and walking by, and shouted out HAVE A GOOD DAY in his booming voice.
Carol and I were living on Carleton Street at the time and I was a nervous wreck the morning we would go to Probate Court in Oakland to find out if the court would approve the sale of our new home.
As I jogged past Mr. Charles, I shouted out "WISH ME LUCK!!!!"
He boomed back "GOOOOOD LUCk!!!"
It worked – it's almost 40 years later and we're still in the same house.
Martin Snapp writes often about Mr. Charles … warning … you're going to get all misty reading it.
And here are the photos and videos I took on 22 Mar 2010, on what would have been his 100th birthday.
Rest In Peace, Mr. Charles.
You brightened the world.
Watch All The 100th Birthday Videos (Videos as taken)
View The 100th Birthday Photos
Ira Serkes
Berkeleyside Article – Berkeley's 'waving man' Joseph Charles makes a video comeback

"A YouTube channel for an old TV show called 'Real People' features Berkeley's beloved Joseph Charles, also known as Happy Hands Joe, or Waving Man."
Photo Galley of Mr.Charles' 100th Birthday Wave Gathering