The Sleek, Green, Sustainable, Elegant 3 Level Live/Work Town Home you've been waiting for
 Berkeley's 4th Street / West Berkeley Neighborhood
2211 5th Street Unit B– $950,000
Beautifully finished 3 Level live-work Town Home … so much more than a loft … 2 bedroom home or 1 bedroom and live-work space
Property Photo Portfolio on this Blog Post and at  2211B-Townhome.com
A fortunate buyer had his offer accepted!  Open House Cancelled!  Open Sunday 4 Oct 2015 2:00 to 4:30 pm 
For other showing schedules, call 510-526-6668 or email serkes@berkeleyhomes.com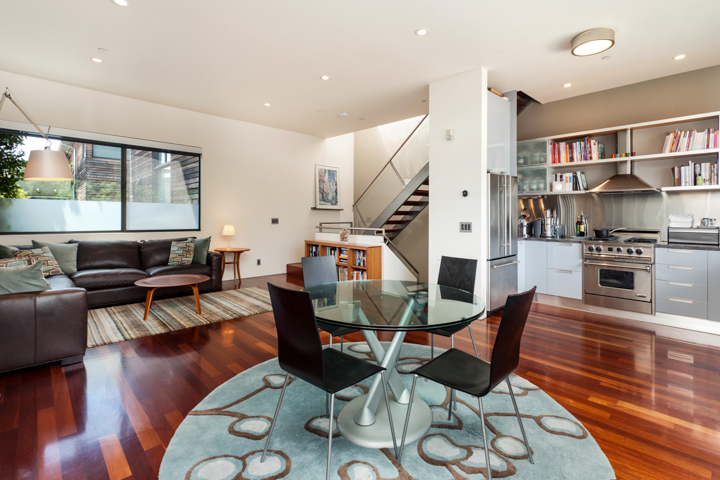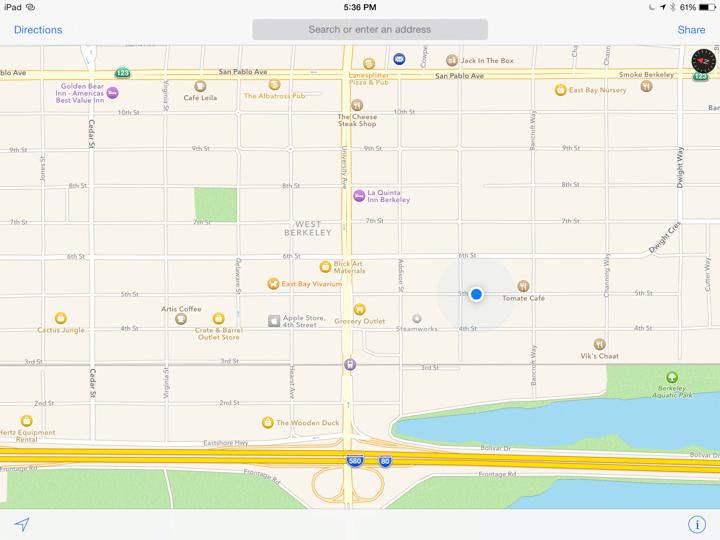 Doing biomedical research at Novartis … or creating magical animations at Pixar?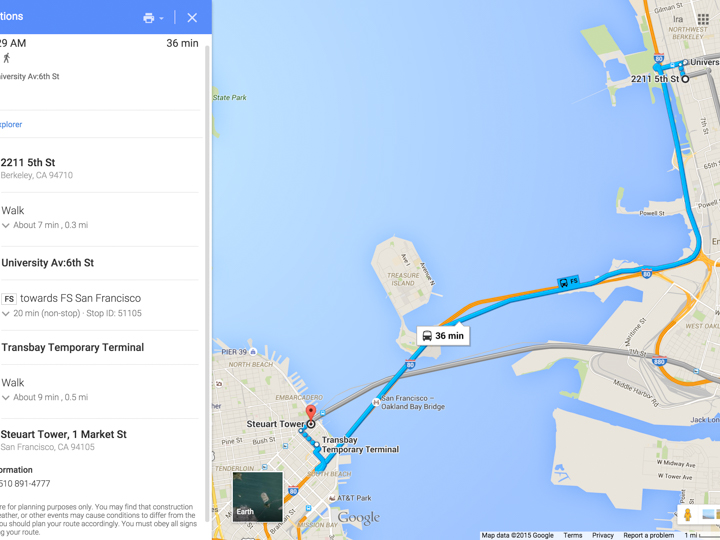 Work in the city … Take the AC Transit FS Express Bus and be San Francisco in less than 45 minutes!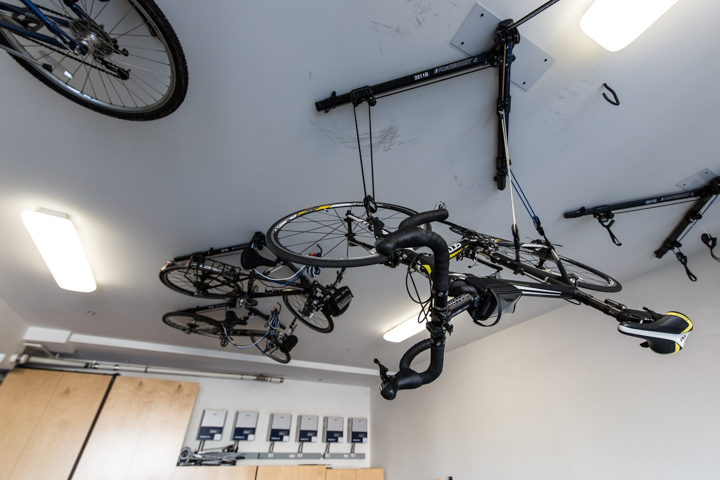 Lower your bike from the ceiling rack … there's plenty of room for your car below
Yes … those are inverters for the GreenPads PhotoVoltaic System on the wall
Make espresso at home … or stop at Catahoula, Peet's or Artis nearby
Return home through the serene bamboo grove … and think of the Kyoto bamboo grove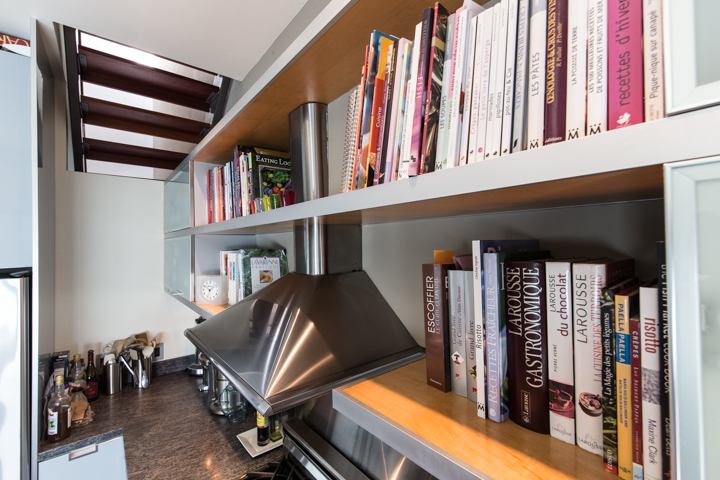 Have dinner at Zut!, Cafe Rouge, Tacubaya, Brennans … or simply make your own fabulous creation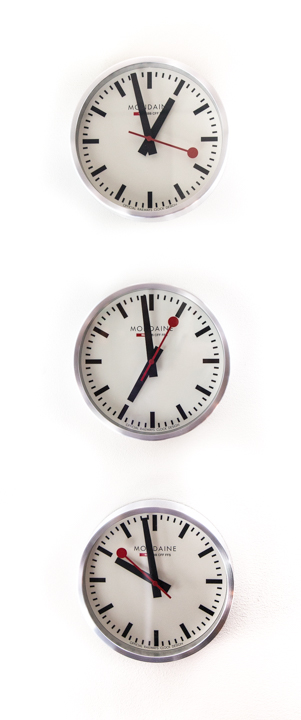 Perhaps you're working from home today
10 pm Berkeley is the perfect time to call your colleagues in Shanghai and Paris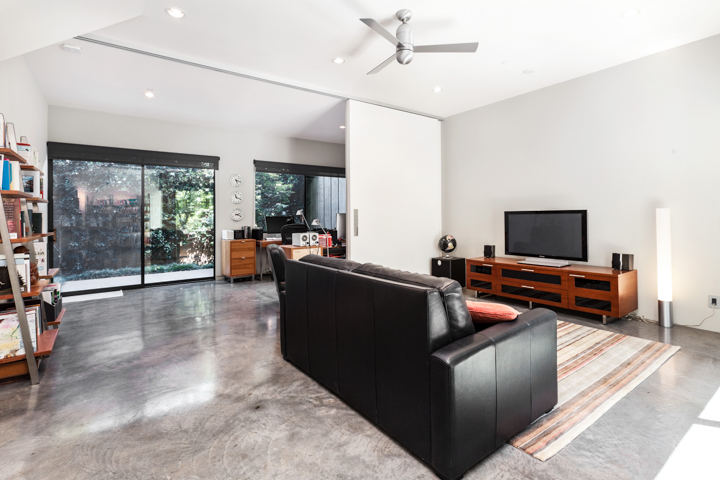 Here's what awaits you at your wonderful new home …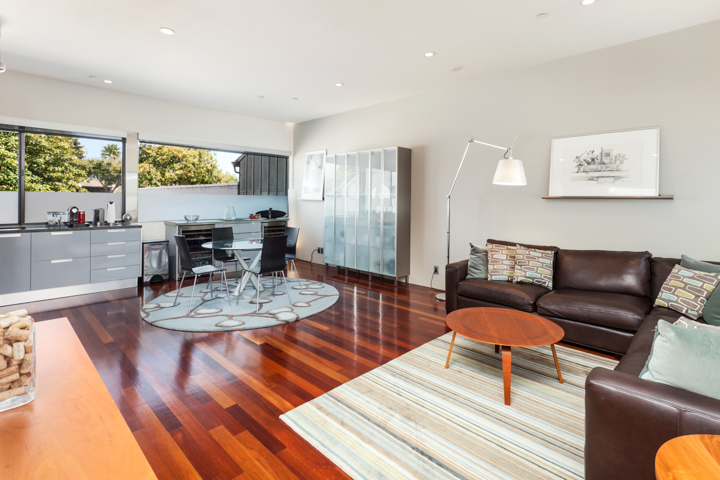 Green – Sustainable – Graceful – Elegant Live/Work Loft
2211 5th Street Unit B is now on the market for $950,000.
You've dreamed about living in a beautifully designed modern home for years … now you can! Make this environmentally friendly Greenpads unit your next home!
Want to know more about what makes this home special?  Read the wonderful comments one of the owners wrote to you.
Convenient to 4th Street/West Berkeley Shops, Restaurants and Cafes, less than 40 minutes to Downtown San Francisco via AC Transit Trans Bay Express Bus, and just a short distance the Berkeley Amtrak Station or I-80.
Photo Portfolio @ berkeleyhomes.com/blog
Cool sophistication in this serene, green-built, environmentally friendly live/work condo;
3 spacious high ceiling'd levels; elegant high end appliances (Liebherr; Miele; Jade); custom built Scavalini cabinetry; 2 wine coolers
Beautiful heat-reducing shades throughout the house, plus an exterior remote controlled shade in the master suite; Nest controls; solar panel (electricity & hot water!); skylights; deck at top floor master suite; each level has radiant heating; Brazilian cherry & polished cement flooring; garage parking; 2 garden patios & gorgeously landscaped common areas
Interior: 1,498 sq ft; Built: 2005; sq ft – Square Footage Not Guaranteed By Agents/Seller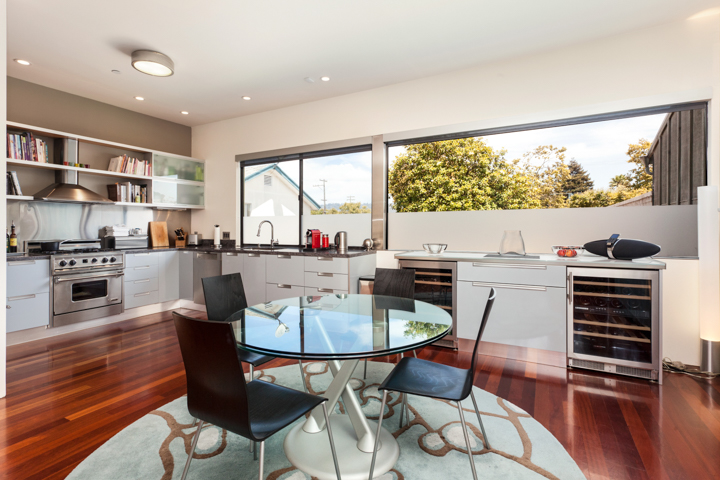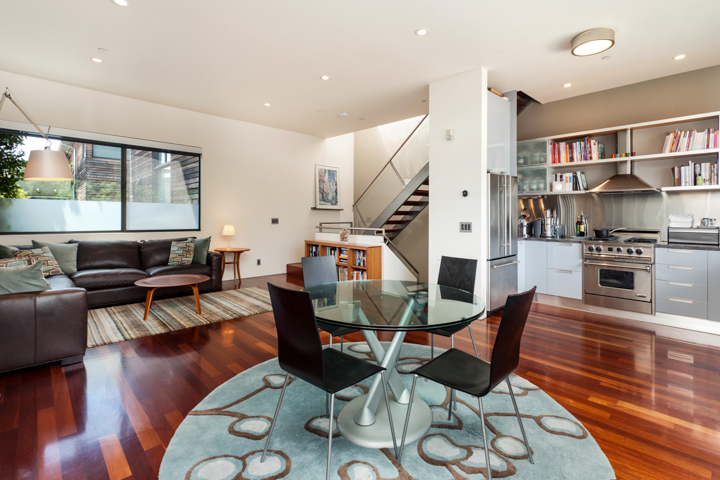 Click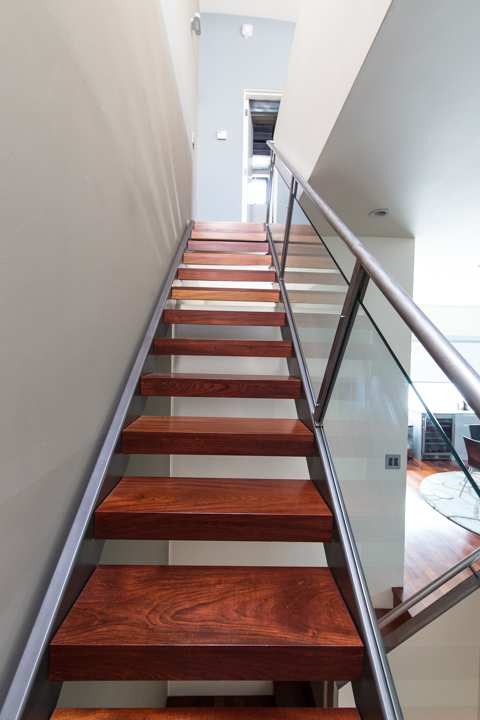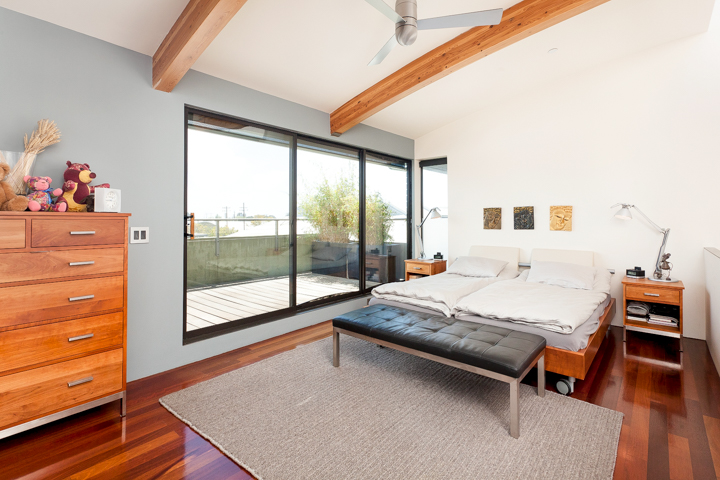 And the movie is … ?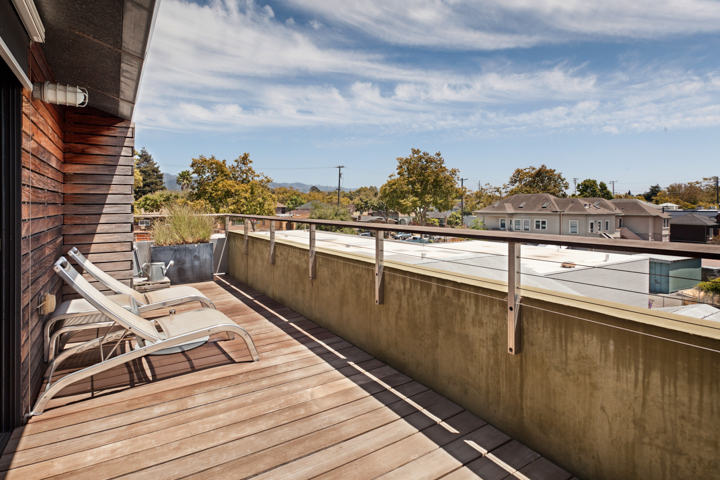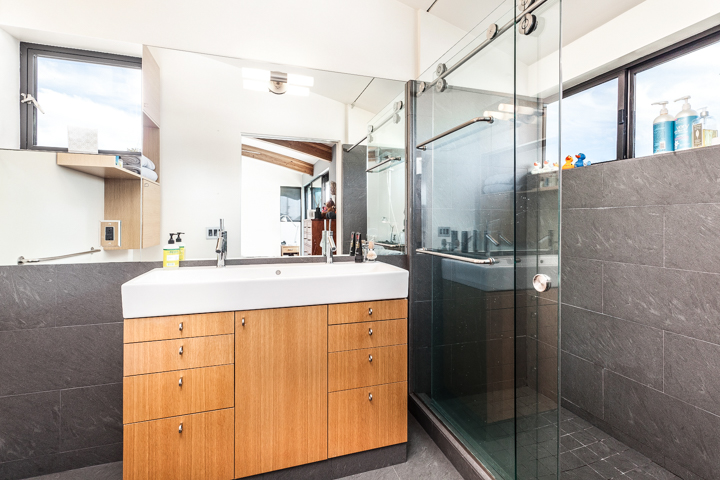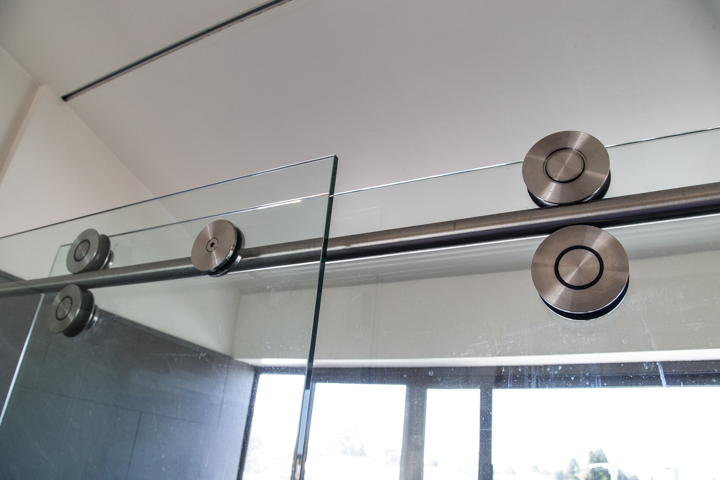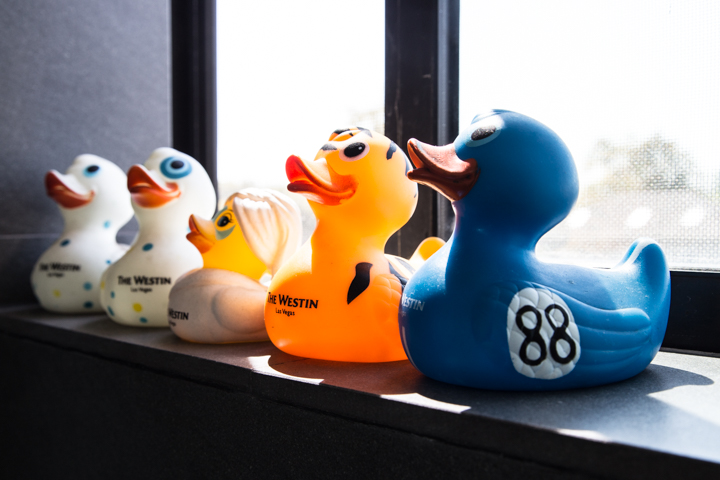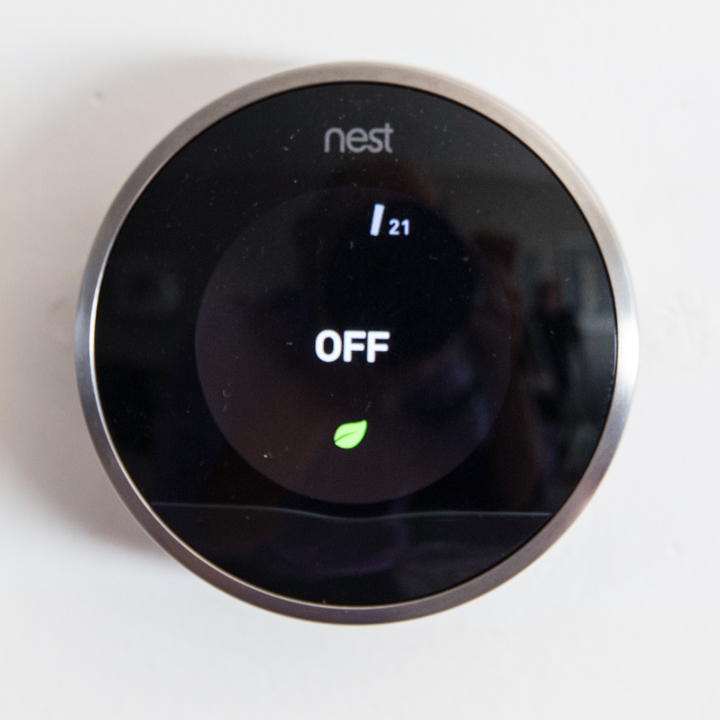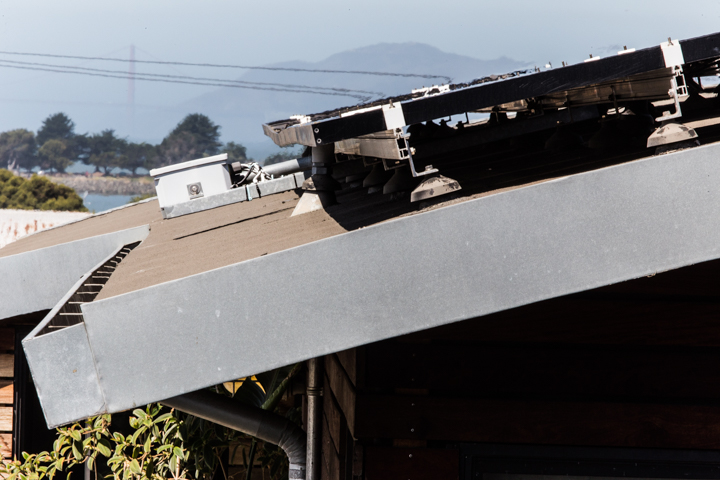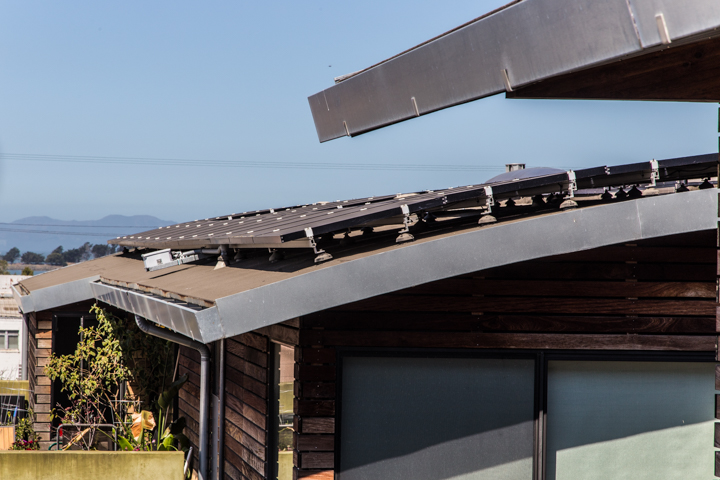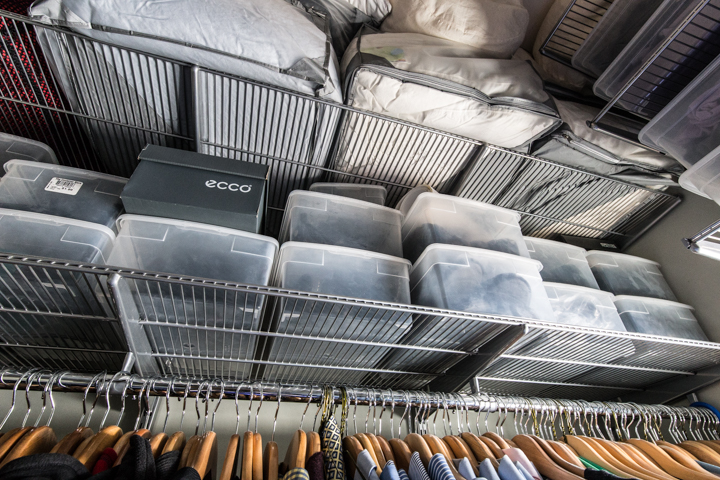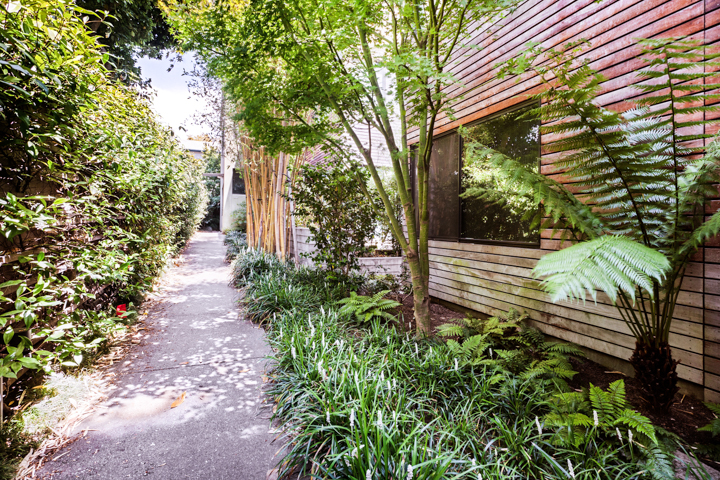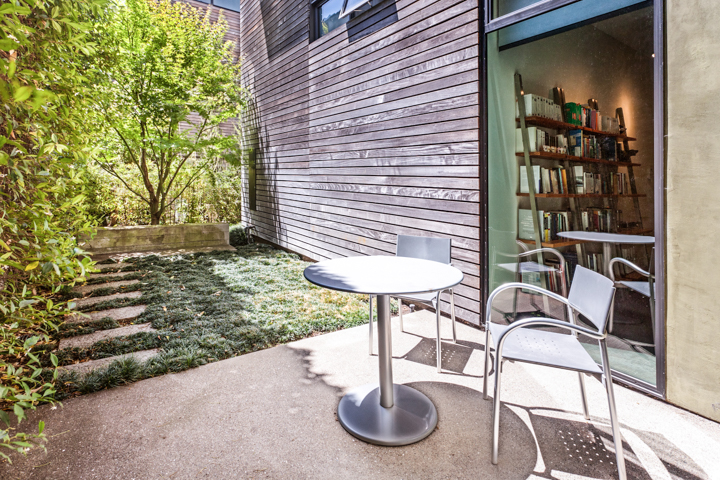 #Berkeley @Berkeley #Serkes @Serkes
Invalid Displayed Gallery